Did Theresa Caputo's Ex-Husband, Larry Caputo, Get Rid of an Instagram Post of His New Girlfriend?
We've been watching Theresa Caputo exercise her incredible gift on Long Island Medium for years. Not only do fans love her for her big personality and signature style, but we've always loved watching her communicate with the dead. According to Theresa, spirit reaches out to her on a daily basis — and she can't predict when she'll get a sign that the other side is making contact. But we've loved watching her navigate life with her incredible gift of being a medium while also being a mother to her two adult kids and a loving wife to Larry Caputo.
Sadly for fans of the Caputo family, Larry and Theresa are no longer together — and Larry's even stated he has a new woman in his life. There was also photo evidence of his girlfriend on Instagram for awhile, but it's now seemingly gone. Here's what we know.
Theresa and Larry Caputo decided to divorce after decades of marriage
Long Island Medium fans never imagined Larry and Theresa would decided to separate, but in 2017, they announced they were doing just that. And by the end of 2018, People reports they were officially settling their divorce following 28 years of marriage. As Theresa told the publication exclusively, "We shared 28 wonderful years together and have two beautiful children, Larry Jr. and Victoria. We will continue to support each other and remain friends."
As for why the two decided to go their separate ways, it seems they were growing in different directions over the years. On more recent episodes of the show, Larry shared that he was feeling distant from Theresa because of how much time they spent apart. And Theresa went on to explain that there were growing tensions in her home that seemed to get much worse over time. "[We're] working and finding our place. We've been together for a very long time. And people change. We all change," Theresa said.
Larry posted a photo of him and his new girlfriend — but now it's gone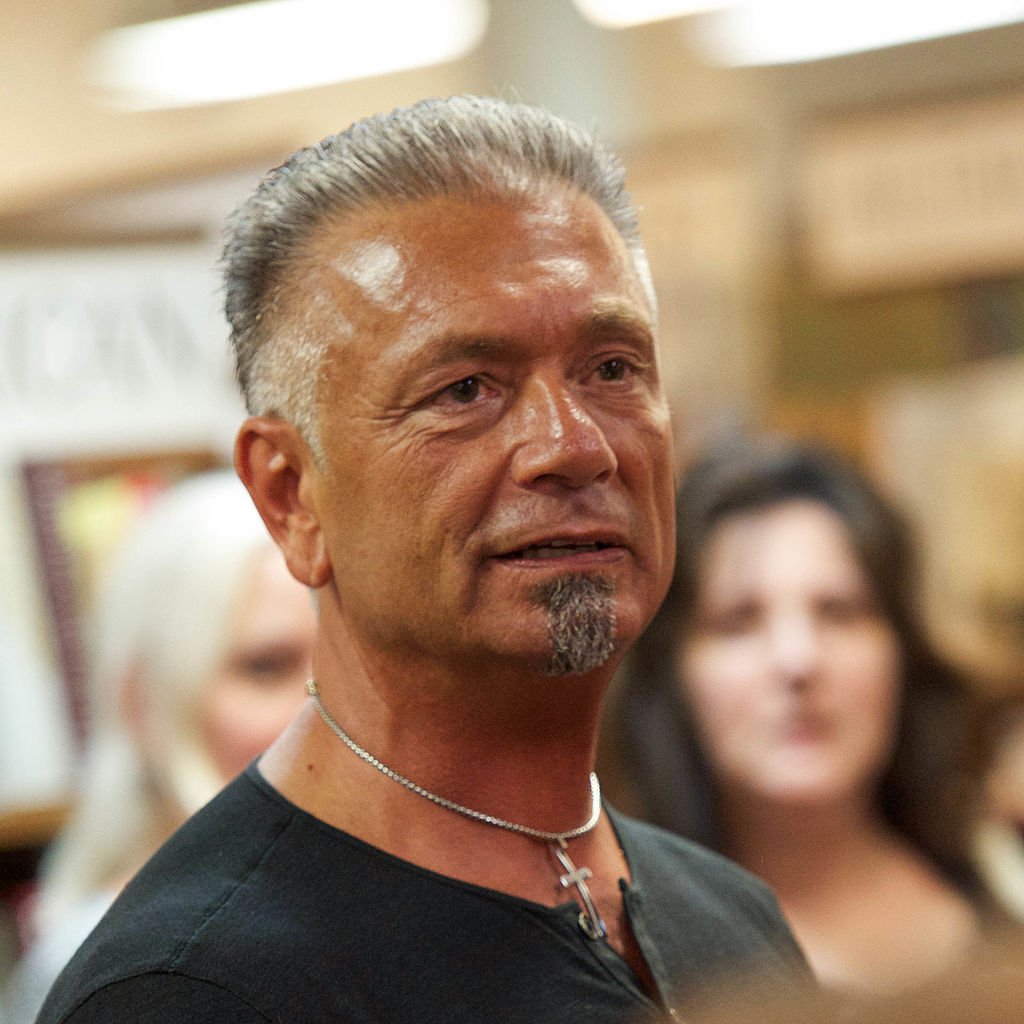 It seems Theresa has stayed single post-divorce, but the same isn't true for Larry. People reports in June 2018, Larry told TMZ, "I have moved on. I'm fortunate enough to say that I have met someone special. But I'll just leave it for that now."
As for who the mystery girlfriend was, Bustle reports TMZ said he was seeing a woman by the name of Connie Stauddy. She's reportedly from Alabama, and she and Larry were photographed shopping together in the state. As for how they met, it seems she first reached out to Theresa for a reading and met Larry this way. And while Larry doesn't post too much to social media, he seemingly confirmed these reports with a photo of him and his girlfriend that he's since removed. At the time, he captioned the photo, "Love my baby boo!" — though it appears Theresa's fans weren't too happy. E! News notes one fan commented on the photo saying, "You should go back to Teresa. It's a shame to throw 28 years of marriage."
We can only speculate as to why Larry removed the image from his Instagram. Perhaps he and his girlfriend are no longer together, or they just want to keep things more private between them — we're not sure.
He's recently posted throwback photos and family moments instead
Larry has since kept mum about his dating life on social media. Instead, he's choosing to celebrate old photos and family moments via his Instagram, as that sort of content is sure to be less inflammatory. Recently, he's posted about his daughter, Victoria, and her happy engagement. He's also added a few photos of him from decades ago — and his fans are loving it.
Will we see Larry on television again in the future? It seems he hasn't ruled it out, but perhaps he's finished with Long Island Medium now that he's divorced from Theresa and living on opposite coasts, too. We'll have to wait and see what he chooses to get into — and if he'll be sharing any more of his personal life with social media.
Check out The Cheat Sheet on Facebook!