Did Victoria Villarroel Use Kylie Jenner to Boost Her Own Fame?
The Kardashian-Jenners are some of the biggest celebrities in the world, with massive social media followings and a considerable amount of clout in the entertainment industry.
Many of those close to the famous family have achieved fame over the years, everyone from Kim Kardashian's BFF Jonathan Cheban to Khloe Kardashian's good friend Malika Haqq.
Recently, another member of the Kardashian-Jenner family entourage stepped away from the family in order to pursue a lucrative career as an Instagram influencer.
Who is Victoria Villarroel?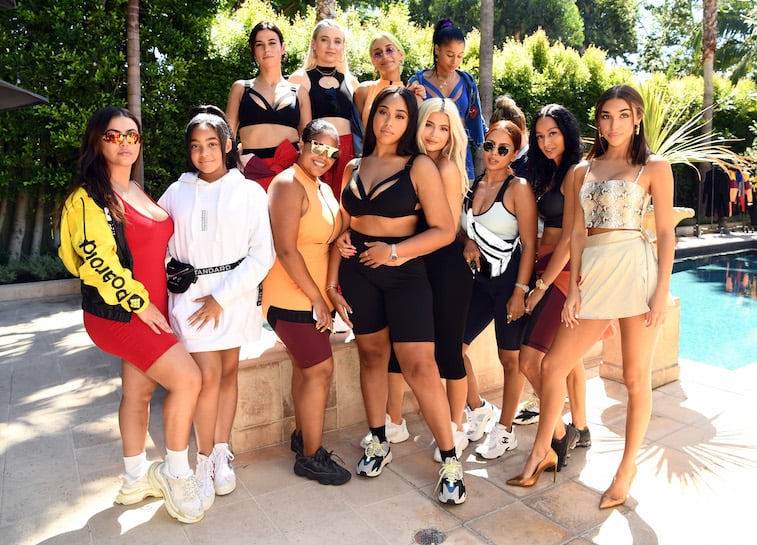 Kylie Jenner is the world's youngest self-made billionaire, making her money from her incredibly popular cosmetics line.
The makeup mogul spends her days bouncing from meeting to meeting, parenting her young daughter, Stormi Webster, and, of course, filming Keeping Up with the Kardashians, the show that first put her in the spotlight more than 10 years ago.
Naturally, Jenner doesn't do everything herself and relies on a full team of people to help her maintain her incredibly busy schedule.
Victoria Villarroel was one of those people. As a member of the Jenner inner circle for many years, Villarroel transitioned from working at Kris Jenner's office to eventually becoming Kylie Jenner's personal assistant.
Initially, Villarroel took care of various errands around Jenner's house, including running for groceries and moving the numerous cars around. However, as she revealed in a 2018 article, she eventually earned Jenner's complete trust and began taking care of Jenner's many "personal needs."
Villarroel and Jenner became very close, and Jenner even helped her assistant plan her December 2017 engagement. The assistant was even featured in several videos on Jenner's YouTube channel, proving that the two had become more like sisters than boss and employee.
However, it was recently revealed that Villarroel had decided to leave Jenner's employ and embark on her own career as an Instagram influencer.
What does an Instagram influencer do?
Instagram influencing is a booming business these days. Influencers are usually people with a large following on social media. Influencers frequently partner with various brands, receiving a commission through links and coupon codes provided by the brands.
There are many different types of influencers and many of them prefer to focus on specific lifestyles and interest groups. 
With over 944k followers on Instagram, Villarroel is already poised for success on the platform. She has promoted everything from skincare to fashion on her Instagram account, likely making a hefty chunk of change from commission links.
Still, there are those who have wondered if Villarroel's departure from Jenner's service is something of a predatory move.
Did Victoria Villarroel use Kylie Jenner?
There's no doubt that Villarroel's association with Jenner has boosted her popularity a great deal — especially after being featured on Jenner's YouTube and social media channels.
With Kylie Jenner's huge fanbase, anyone that is seen in her vicinity receives an almost instant boost. Still, it doesn't seem like there is any bad blood between the two at all.
Villarroel even opened up to state that "we both decided it was time to grow without each other professionally about a year ago! she's still one of my best friends and our relationship has only gotten stronger."
While Villarroel has definitely benefited from her long association with the Kardashian-Jenner clan, she left on good terms and doesn't seem to be focusing on her friendship with Jenner as a way to enhance her social media following.
The majority of the photos on her Instagram account are just of her, as well as scenic landscapes and beach shots. Only time will tell what happens with Victoria Villarroel's influencing career, but for now, she seems to be doing quite well for herself.