Did 'WandaVision' Star Elizabeth Olsen Ever Make An Appearance On 'Full House'?
WandaVision star Elizabeth Olsen has emerged from the shadow of her wildly famous twin sisters — Mary-Kate and Ashley — to become one of the biggest stars in Hollywood. In the past seven years, Elizabeth has turned into a major player in the Marvel Cinematic Universe.
As Wanda Maximoff, aka Scarlet Witch, she is now starring in her own Disney+ series. But when she was growing up in the 1990s, did Elizabeth ever make an appearance on her sisters' hit TV series Full House?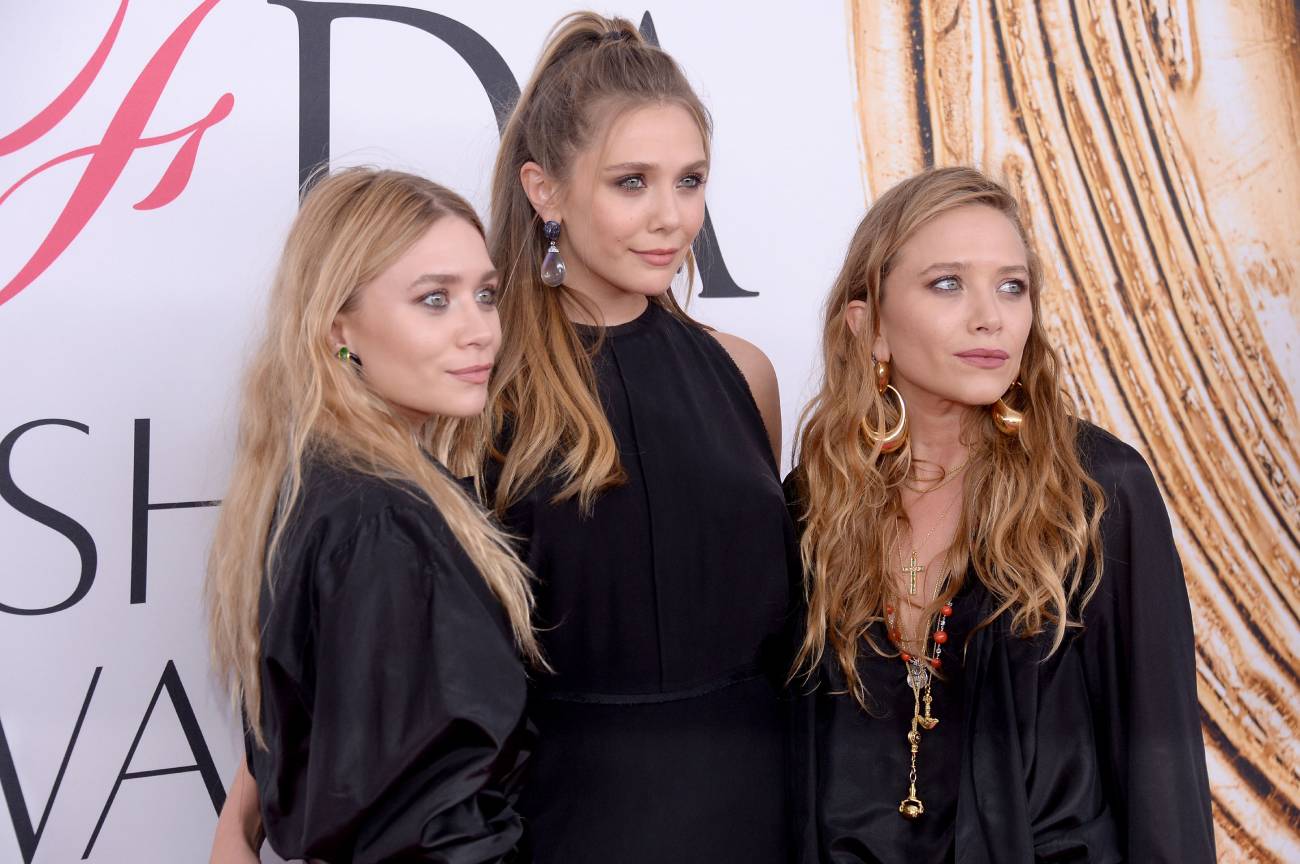 The 'WandaVision' star says growing up with Mary-Kate and Ashley Olsen was 'insanity'
Mary-Kate and Ashley landed the role of Michelle Tanner on Full House when they were just six months old. The young entrepreneurs then parlayed their fame on the ABC sitcom into an entertainment empire. And they did it all before they were 18.
Throughout the 1990s, the fraternal twins starred in numerous movies and home videos that they produced through their own company, Dualstar. They also signed merchandising deals with major companies like Walmart.
By the time they both retired from acting in the early 2000s, Mary-Kate and Ashley had achieved global fame and success. And they were worth more than $100 million. Each.
Elizabeth was born in 1989, during season 2 of Full House. She told The Sun during a recent interview that growing up with her uber-famous sisters was quite the experience.
"It was insanity," Elizabeth said. "There were times when my sisters would always be spotted and I would be in the car with them and it would really freak me out."
Elizabeth Olsen considered changing her name
The 31-year-old Marvel star admits that growing up with famous siblings in the entertainment industry has influenced her own acting career.
"It has helped me navigate how I want to approach my career. I always had this need to prove myself to everyone around me that I work really hard," Elizabeth explained. "I couldn't walk in a room without everyone already having an opinion. The thing about nepotism is the fear that you don't earn or deserve the work."
Elizabeth revealed that when she was a little girl, she thought about changing her name if she was going to be an actress. She considered going by "Elizabeth Chase," which was her middle name.
RELATED: 'WandaVision' Is a 'Full-on Action Movie, Mixed With Sitcoms' Claims 1 Star Last Seen in 'Captain Marvel'
Related post url: 
"And then, once I started working, I was like, 'I love my family, I like my name, I love my sisters. Why would I be so ashamed of that?' It's fine now," Elizabeth noted.
Her sisters eventually stepped away from acting and are now both successful fashion designers. They've developed their own brands, The Row and Elizabeth & James.
"Everything my sisters have ever worn in my entire life I have wanted to wear still as an adult today. I want their coats. I want their shoes, their dresses. And that is something that I never grew out of," Elizabeth admitted.
The 'WandaVision' star appeared on 'Full House'
Elizabeth says that when she was growing up she discovered her love of dance and musical theater at the age of seven. She explained that her sisters didn't love theater and live audiences because they were both "pretty shy and it made them nervous."
But the younger Olsen loved performing in front of an audience. And she attended theater camp every summer with friends. She also spent time after school on the set of Full House with her brother Trent. And this led to her making appearances in her sisters' sitcom.
"We'd hang around on set and every once in a while, they would ask us, 'So, do you guys want to be in this one? We'll put gum in your hair,'" Elizabeth recalled. "To me, it was never acting. It was silly and fun."
The WandaVision star says that her parents — Jarnette and David — encouraged her to have a more "normal" and structured career. They suggested law school or Wall Street. But by 17, Elizabeth knew she wanted to make acting her career.
She moved to New York and studied at the Tisch School of the Arts. She started going on auditions, and received her big break at 22 in the 2011 cult thriller Martha Marcy May Marlene. Ten years later, she's the star of her own Disney+ show alongside Paul Bettany.
To prepare for the series, which is modeled after American sitcoms from the past 70 years, Elizabeth said she did a lot of prep work. She says she watched "a lot of Dick Van Dyke, Bewitched, The Brady Bunch, Family Ties, Malcolm in the Middle, and Modern Family."
One show that wasn't on her list – Full House.
WandaVision is currently streaming on Disney+, with new episodes added every Friday.