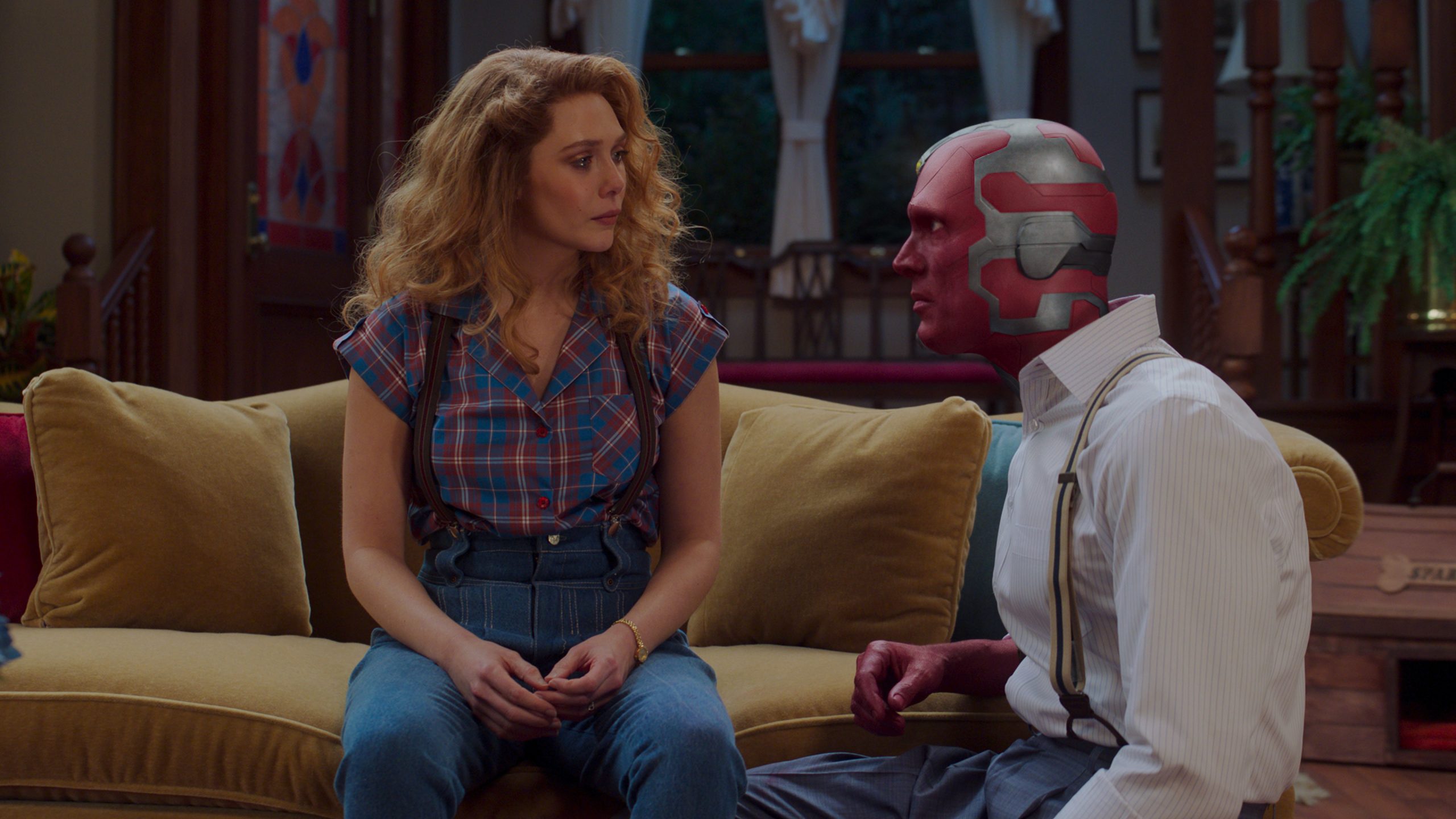 WandaVision
WandaVision is a TV miniseries based on Marvel Comics that features Wanda Maximoff/Scarlet Witch and Vision. It was created by Jac Schaeffer, who was the head writer, and directed by Matt Shakman for Disney+.
WandaVision takes place three weeks following the events portrayed in Avengers: Endgame, with Wanda and Vision living a suburban life in Westview, N.J. As they attempt to keep their true identities a secret, their surroundings move through different decades of sitcom tropes. Things, as they find out, aren't really as they seem.
Elizabeth Olsen and Paul Bettany reprised their roles as Wanda Maximoff and Vision from the film series to bring the sitcom-inspired series to life. WandaVision also stars Kathryn Hahn as Agatha Harkness; a spinoff called Agatha: House of Harkness is in the works.
---
Genres: Superhero fiction, drama, sitcom
Premiere Date: Jan. 15, 2021
Seasons: 1
Stars: Elizabeth Olsen, Paul Bettany, Debra Jo Rupp, Fred Melamed, Kathryn Hahn, Teyonah Parris, Randall Park, Kat Dennings, and Evan Peters.
Where to Watch: Disney+
---
Read the latest articles about WandaVision.