Did Winona Ryder and Christian Slater Ever Date? She Says She Had a Huge Crush on Her 'Heathers' Co-Star
Christian Slater and Winona Ryder made a compelling on-screen couple in 'Heathers,' but did the pair ever date in real life?
Winona Ryder and Christian Slater gave "teen angst bullsh*t" a body count in the 1988 cult film Heathers. In the movie, Ryder plays Veronica Sawyer, a popular girl who's fed up with her nasty, superficial friends — all named Heather. She begins a romance with bad boy J.D. Dean (Slater), the new guy in town whose rebellious streak extends to cold-blooded murder. 
Slater and Ryder made a compelling on-screen couple, but did the pair ever date in real life? The two actors were never a serious item — in part because Slater was dating a different cast member from the film. But Ryder has admitted to having a serious crush on her co-star. 
Christian Slater was dating his 'Heathers' co-star Kim Walker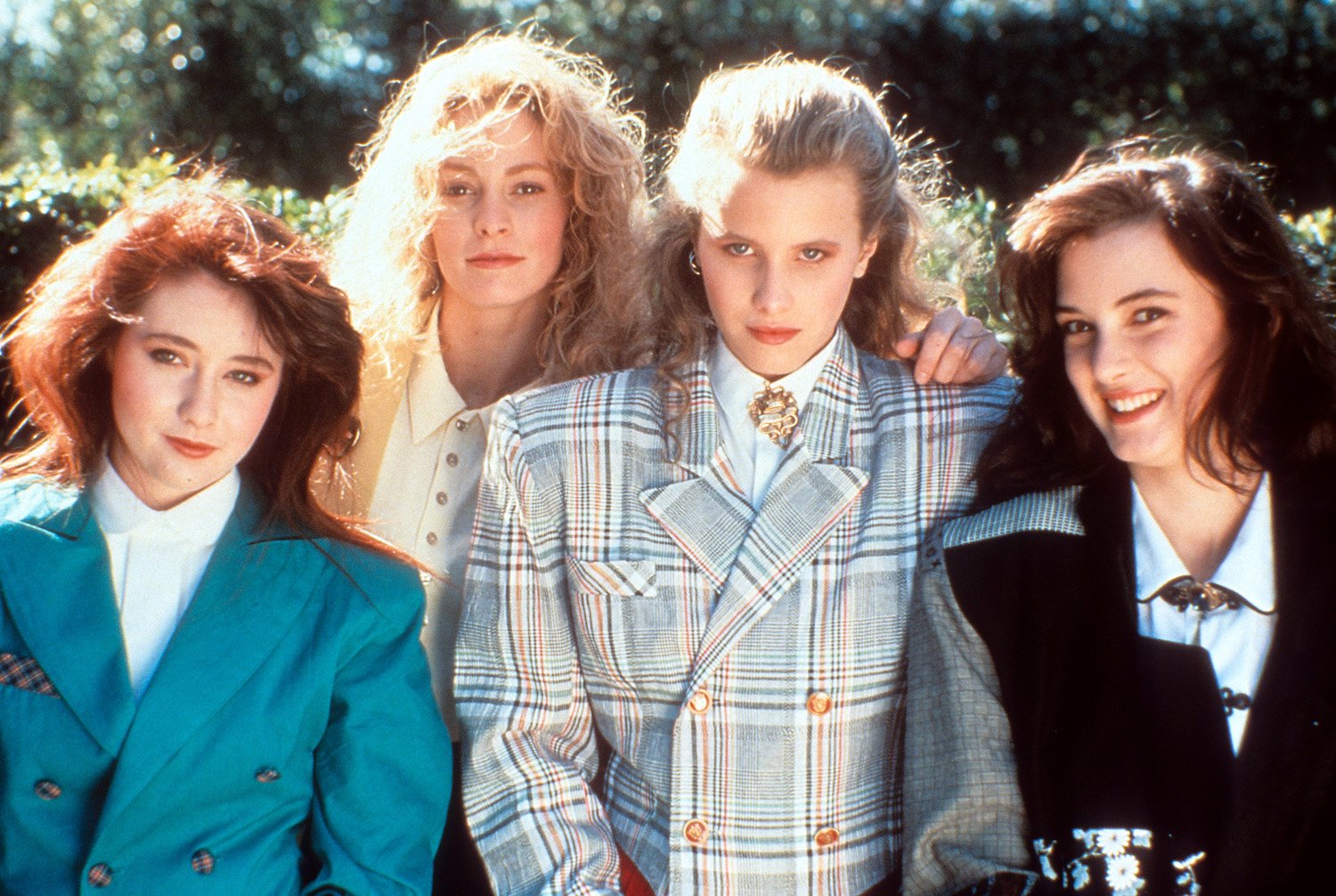 Slater was 19 when he made Heathers, making him a few years older than the then 16-year-old Ryder and some of his other co-stars. During filming, he was a bit "aloof," Shannen Doherty — who played Heather Duke — told Entertainment Weekly for the magazine's 2014 oral history of the film. 
"I barely knew Christian. He'd always be in his trailer or smoking cigarettes," said Lisanne Falk, who played Heather McNamara. 
At the time of filming, Slater was dating Kim Walker. She played Heather Chandler, the leader of the Heathers and the first character to die in the film, after unknowlingly downing a mug full of Drano. 
Slater's girlfriend wasn't the first pick for the brief-but-memorable role of Heather Chandler. Director Michael Lehmann had originally wanted Heather Graham for the part, but she turned it down. But the then-teenage Graham's mother was concerned about the film's content and Walker got the job instead. (Interestingly, the J.D. part almost went to a then-unknown Brad Pitt, according to ScreenRant, while Jennifer Connelly passed on the role of Veronica.)  
Ryder says she did have a crush on Slater 
Though Slater was dating Walker, Ryder has said she definitely had feelings for her co-star. But she says the two never dated. 
"We never went out! He was dating Kim Walker. And I had, like, such a big crush on him," she told EW. 
Apparently, the feeling was mutual. The pair even tried to date after Slater split from Walker, but it didn't work out. 
"It's funny, the last time I watched the movie, I was like, 'God, we have really great chemistry!' And I wonder if it was partly to do with the fact that, you know, I wished I could," Ryder said, adding that the two tried "a couple of times" to date, "but there was always some sort of drama." 
Slater sent Ryder some mixed signals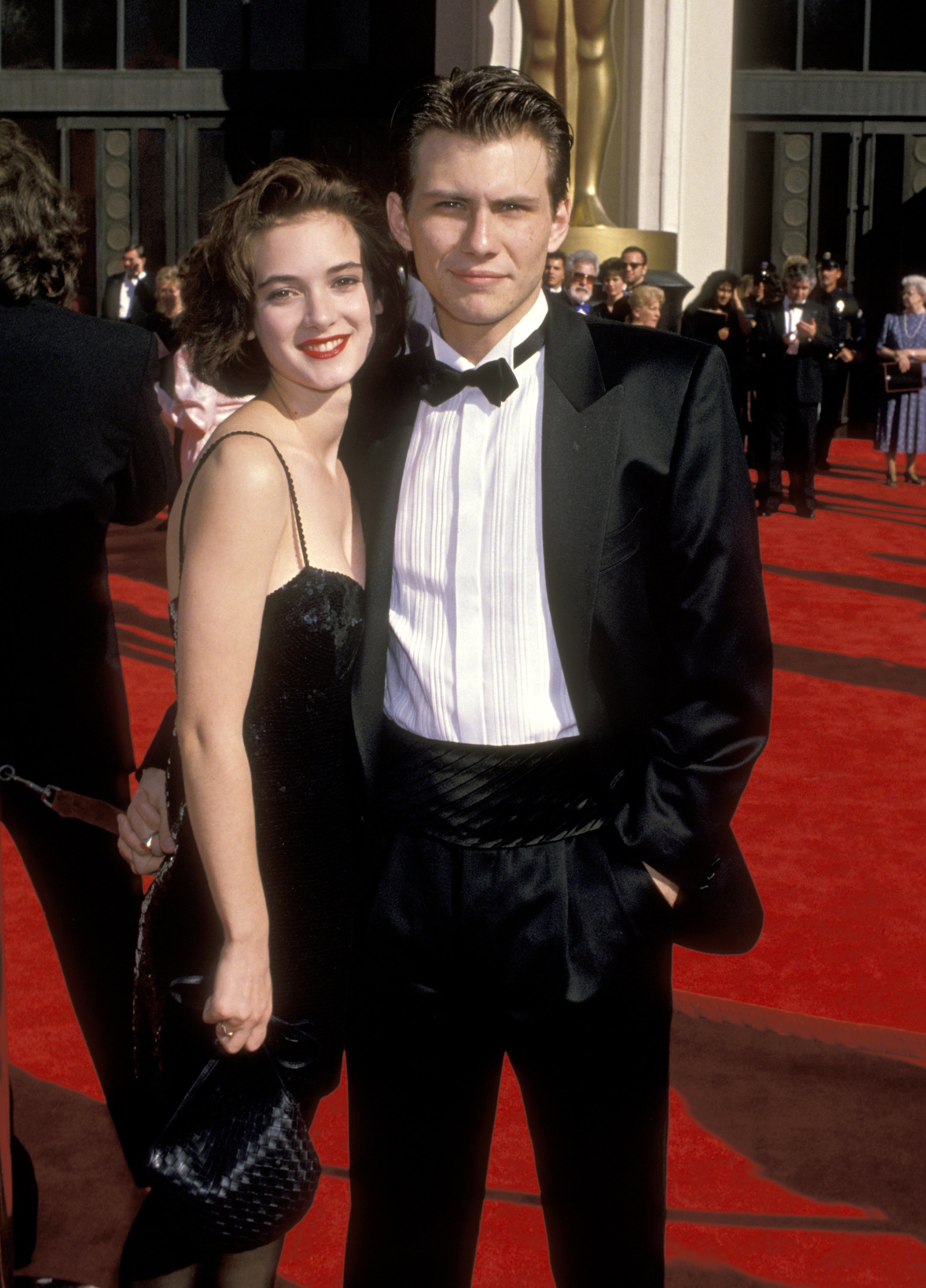 Ryder says that she and Slater kept things strictly professional until after they were finished working on Heathers. 
"Nothing happened until after the movie Then I do remember, like, making out with him a few times after he broke up with Kim," she said. 
The Stranger Things star admitted that she was a bit naive when it came to guys, explaining that her mom had to sit her down for a chat about relationships. 
"I felt a real closeness to him," Ryder recalled. "Maybe it was because — I'll just say it — I was a virgin. I remember getting the talk from my mom: 'When you make out with someone, it doesn't mean they're your boyfriend.' I was like, 'Really?'"
"I was always trying to figure out if we were actually dating, and he would never really answer me," she added. 
As for Slater, it sounds like he hasn't forgotten over his romance-that-never-was with Ryder. 
"I love her. I've never gotten over the crush I had on her then," he told the U.K.'s Independent newspaper in 2007 (via the New Zealand Herald). "She is still the woman of my dreams."