'Dinner Impossible': Fans Completely Forgot Carl Ruiz Appeared In an Episode
Food Network is home to a variety of shows that center around food and cooking. Some stars that have appeared frequently on the network are Anthony Bourdain and Rachael Ray. One of the most popular shows is Chopped. Some fans believe that Food Network only has three shows. Carl Ruiz was a celebrity chef who appeared on various cooking competition shows. Recently, fans noticed that he was in an episode of Dinner Impossible.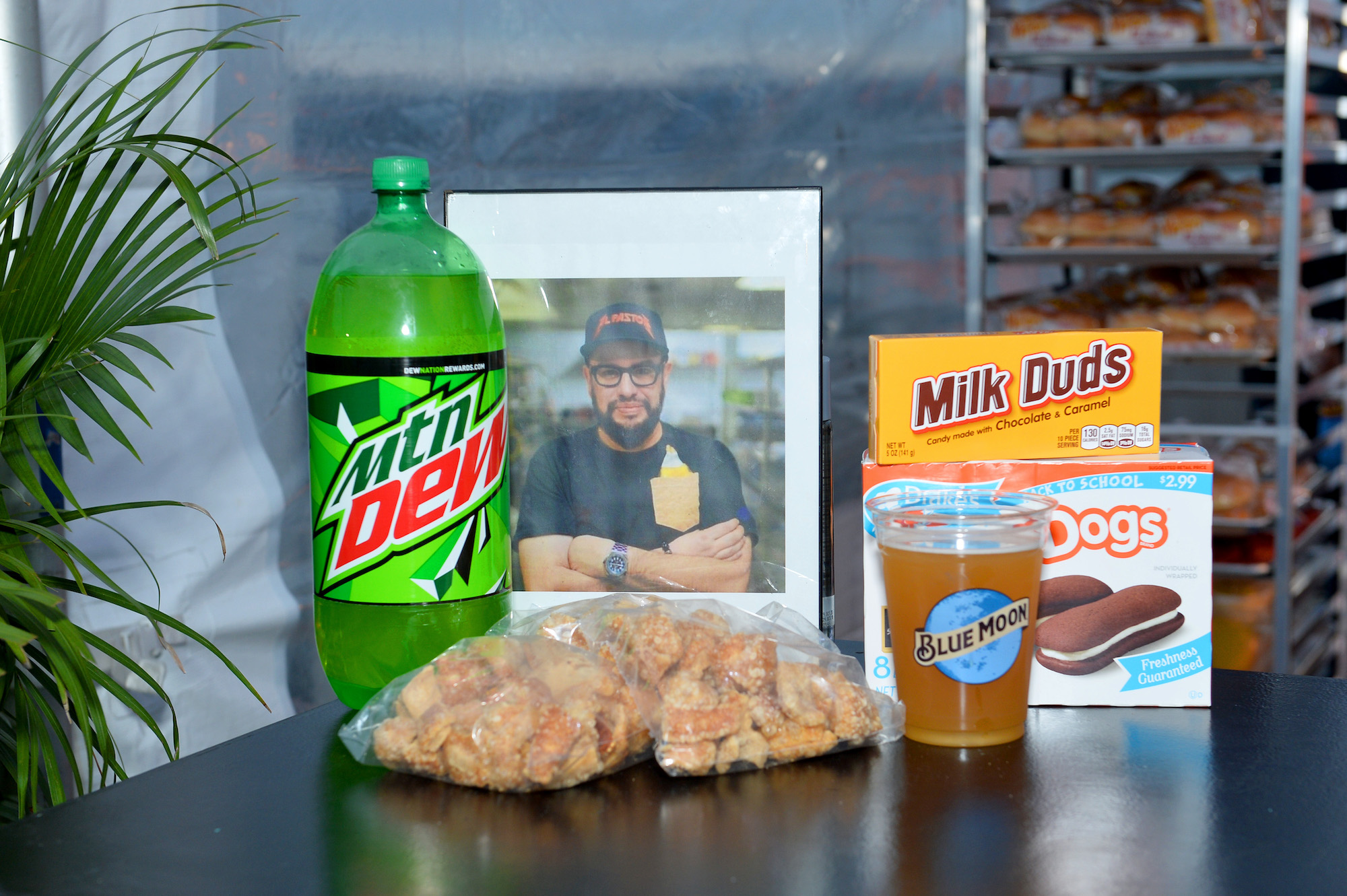 Carl Ruiz was a chef and restaurant owner
According to Stars Offline, Ruiz was born on April 4, 1975, in New Jersey. His Cuban mother and grandmother inspired him to pursue cooking. He moved to New York City to develop his culinary skills. Ruiz became an executive chef at a short-lived Cuban restaurant called Son Cubano. Ruiz later moved back to New Jersey to work as an executive chef. There is not much information on his family, but he did get married to Marie Riccio. Reportedly, they share a son and a daughter. In 2011, the chef and his then-wife opened an Italian deli and cafe called Marie's Italian Specialties. 
While running Marie's Italian Specialties, Ruiz got the chance to meet Guy Fieri. The chef appeared on an episode of the Food Network series Diners, Drive-Ins, and Dives. Ruiz's distinctive food impressed Fieri, who ended up featuring the restaurant again on the show. Eventually, Ruiz and Riccio got a divorce, and Riccio got to keep the deli. Ruiz would open another restaurant that specialized in authentic Cuban cuisine. The chef became known to others as Carl "The Cuban" Ruiz. 
Fans remember Carl Ruiz after rewatching 'Dinner Impossible'
It was through Fieri's Diners, Drive-Ins and Dives that Ruiz achieved a rise in popularity. Soon, he became a celebrity chef and a consultant for other celebrity chefs. Ruiz appeared in multiple competitive cooking shows on Food Network. 
Dinner Impossible is a series where the chef has to complete a challenge within a specific amount of time while overcoming culinary obstacles. On Reddit, a fan pointed out that Ruiz was in an episode of Dinner Impossible. Some people remembered how much of a good person Ruiz was during his life. 
"I met him one time. My husband & I stumbled into Marie's one night after driving to my graduate school Residency in NJ from NC during a hellacious snowstorm. We were so tired and so hungry that we picked out the first thing that came up on Yelp! It was the best thing that ever happened to us! Not only was the food the best Italian we've ever had, but they gave us free cannolis because they knew it had been a rough journey! We went back 2 more times that week! He and his wife were so nice. I truly miss his amazing personality," one user commented. 
Carl Ruiz died due to cardiovascular disease
On September 21, 2019, Ruiz died at the age of 44. The reported cause of death was atherosclerotic cardiovascular disease. Cardiovascular disease usually develops after the buildup of cholesterol and other substances in the arteries. As a result, the blood flow gets restricted. 
Ruiz's death came as a surprise to many, especially since he had lost some weight over the years. The chef had gained a fan base. Users on the Reddit thread talk about how they miss Ruiz, and another person wishes they saw more of him on TV before his death. 
"I too saw this while binging the show a few months ago (I was getting desperate thanks covid). I'm originally from that area and was immediately like oh no this isn't gonna be good for our pal Carl! I wish he had been on more episodes!" a Reddit user writes.