Director Ron Howard Was Humiliated by Bette Davis on a Movie Set: 'I Popped a Couple of Tums'
One of filmmaker Ron Howard's earliest directorial projects in his career was a made-for-television movie called Skyward.
As Howard told the Archive of American Television in 2006, making the film was an amazing experience for him.
What was difficult was directing legendary actor Bette Davis, firstly because of how intimidating it was to work with one of the greatest actors in the history of film.
But also, secondly, because Howard had the feeling she didn't like him.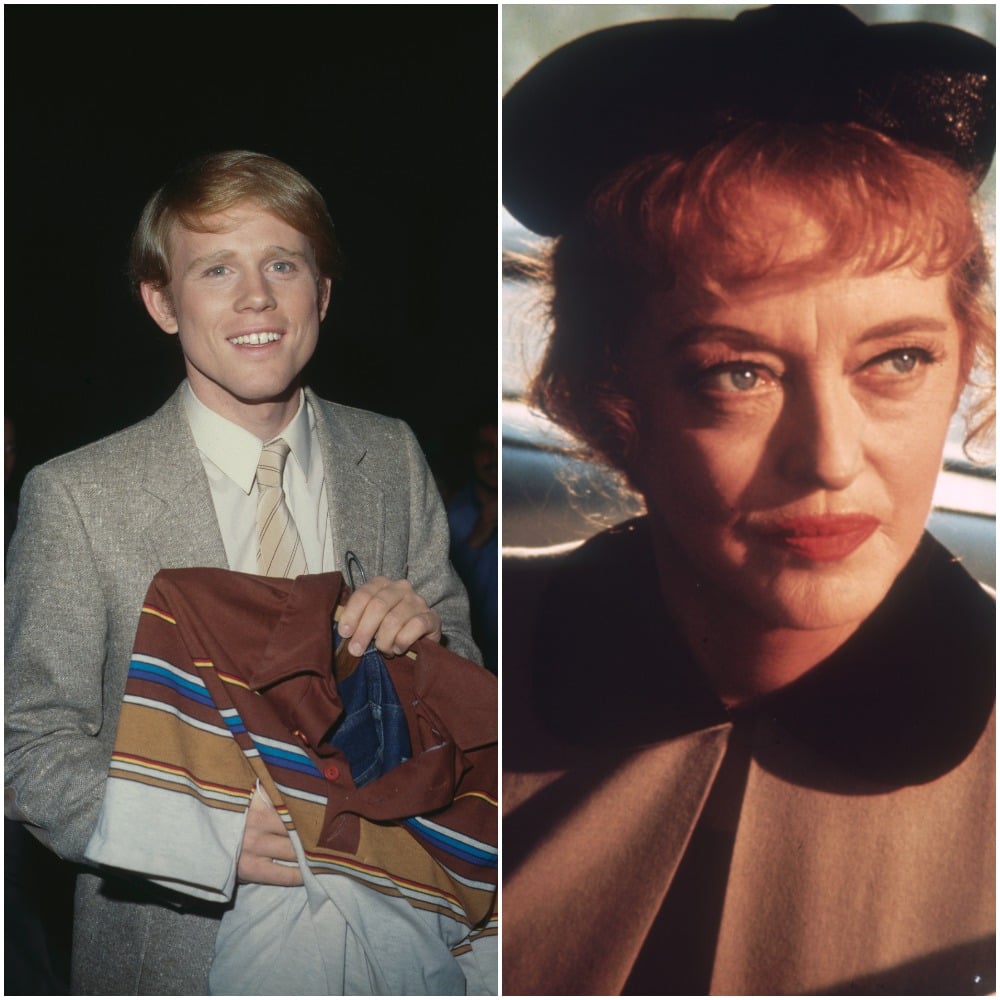 How Bette Davis got cast in Ron Howard's film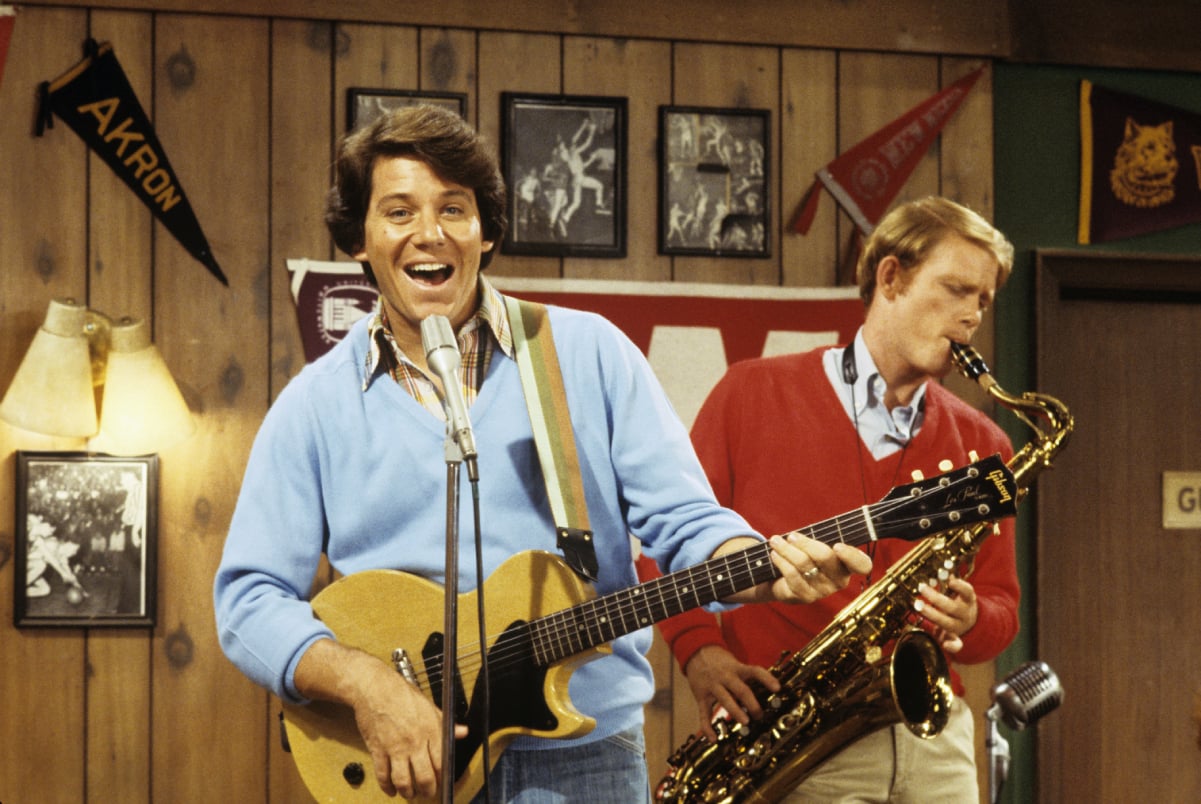 It was 1980 and Ron Howard had left the popular sitcom Happy Days to pursue his interest in directing. That year he began work on Skyward.
Based on a story written by his Happy Days co-star Anson Williams, the television movie was about a flight instructor, played by Bette Davis, who shows a young girl with a disability how to fly an airplane.
"Anson Williams really wanted to get Bette Davis to play the part of this flight instructor," Howard told the Archive of American Television. "It's the story of this elderly flight instructor who kind of grudgingly agrees to teach a paraplegic girl to fly."
Howard explained that Skyward "really was the piece of film that helped convince studios that I could direct features."
Bette Davis didn't hide her unhappiness with Ron Howard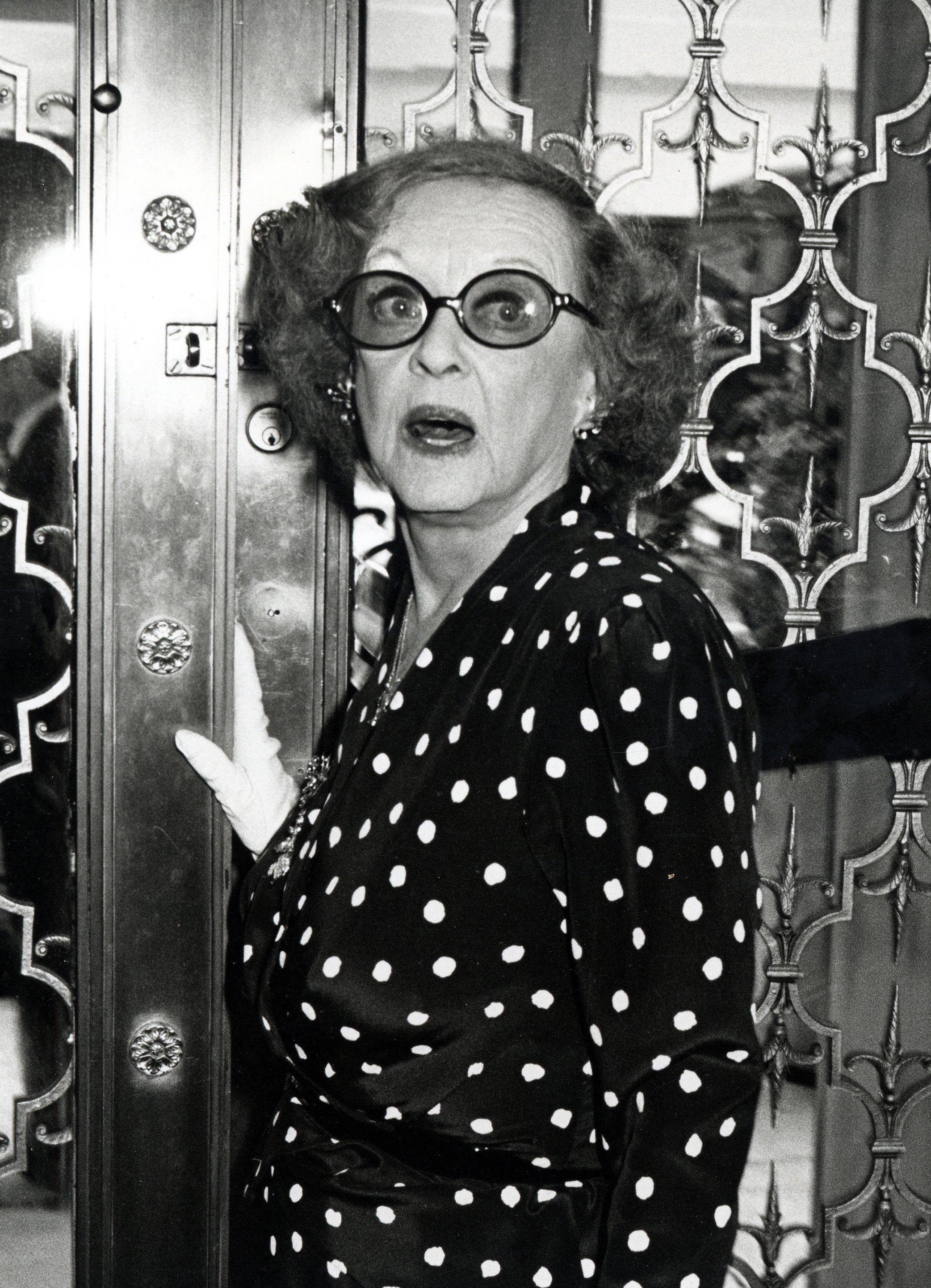 Bette Davis, who died in 1989, wasn't entirely thrilled to be working with new actor Gilstrap nor with the film's director, according to Ron Howard. In fact, it took the fledgling filmmaker some time to get the silver screen star to warm up to him.
"I talked to [Davis] on the phone a little bit, and she kept calling me 'Mr. Howard.' And I kept saying, 'Please call me Ron.'"
Howard recollected her curt reply. "She said, 'No, I'll call you Mr. Howard until I decide whether I like you or not' and hung up the phone." She continued calling him 'Mr. Howard' through rehearsals.
Once the cast got to work, Howard said, "We started filming that first day and Bette Davis was a little hard on me."
Bette David thought Ron Howard was 'a child'
The director, born in Oklahoma in 1954, showed up to the first day of filming in Dallas in a full suit and tie because, he said, "I thought that's what the famous directors from the '40s did, that's what Bette Davis would have liked."
He walked up to Davis, who was in a mock-up plane ready to film.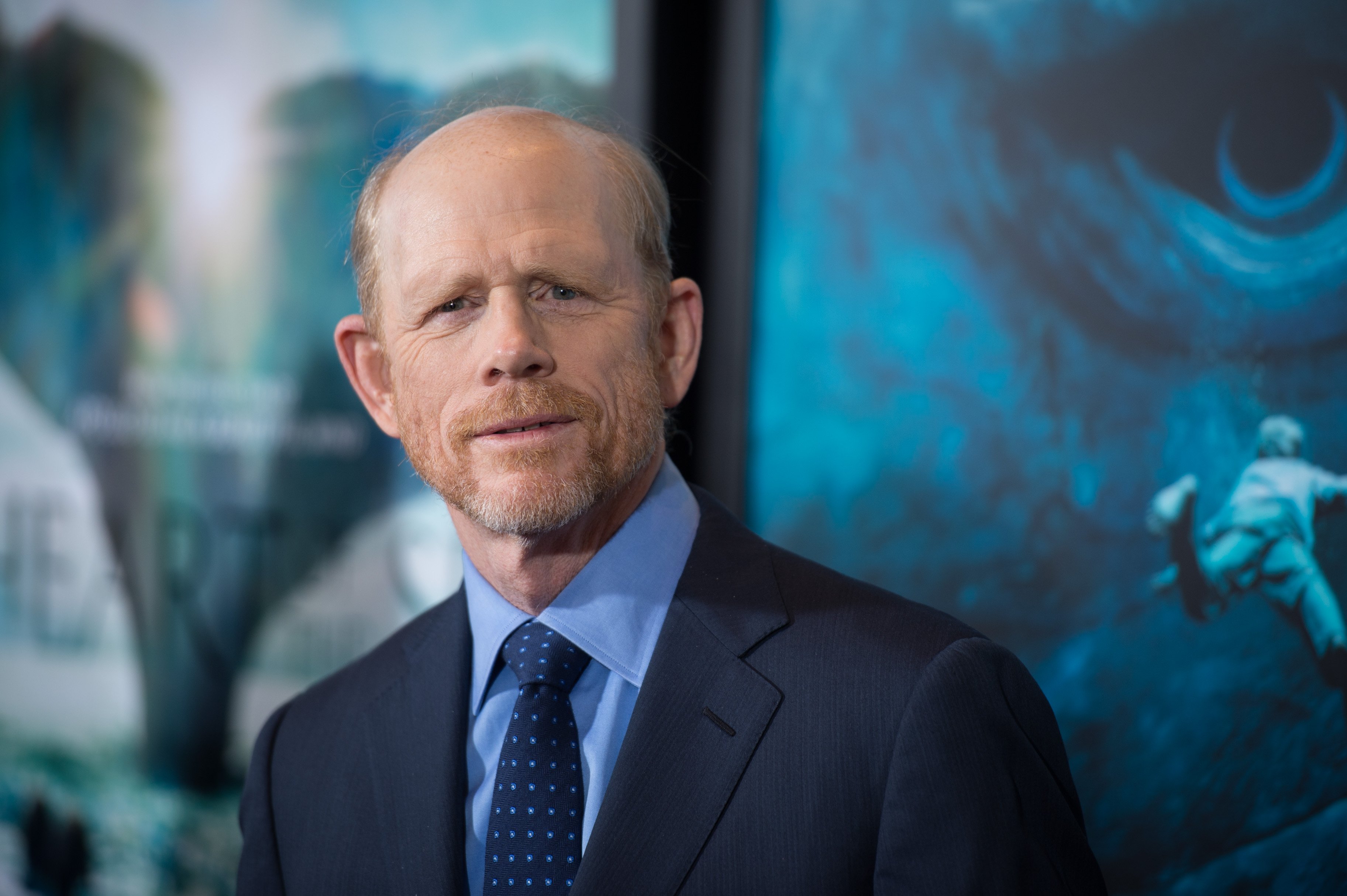 "So, first day of shooting, I'm here in a jacket and a tie, it's 100 degrees by 8 o'clock in the morning, and she's in this mock-up, this little aerobatic plane, and I go walking up to her," he said.
At that point, Howard said, Davis embarrassed him in front of the cast and crew.
"She turns around and she says, loud enough for the crew to hear, 'Oh! I was so startled! It's you! I saw this child walking toward me and I thought what in the world could this child have to say to me?'
"And the crew laughed, and I laughed," he said. "And everybody laughed, and I popped a couple of Tums and went in and gave her the direction and she was fine."
Davis finally came around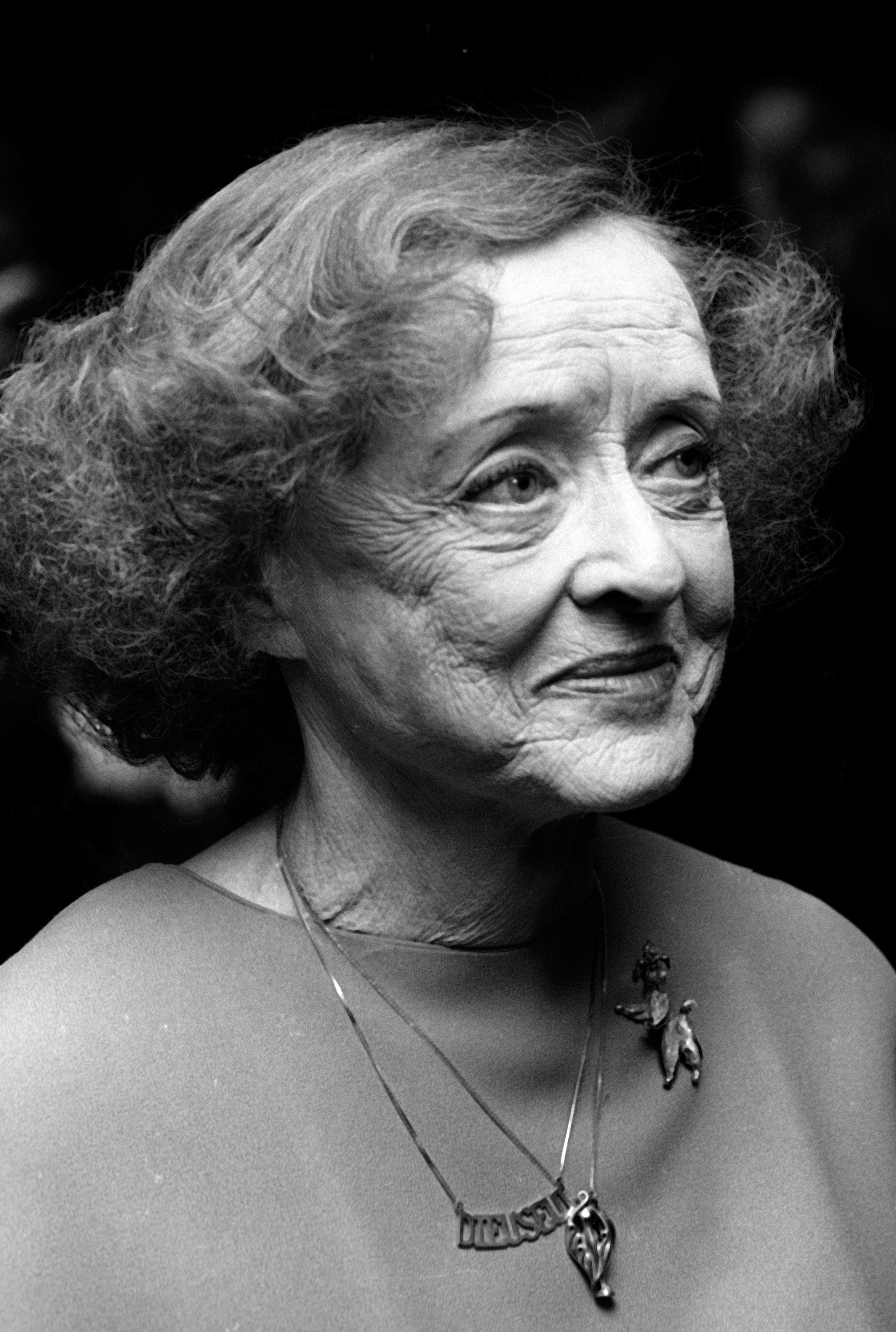 It took a while for Davis to eventually warm up to the director, and she showed her appreciation with a pat on the back, so to speak.
"Later on in the day, I gave her another direction and she was upset about it. I said, 'Well, please try it' and she agreed. And she liked it and very loudly said, 'You're right, you're right, it makes the scene much better.'
"And by about 4 o'clock, I wrapped and said 'Ms. Davis, you can go home now.'"
The two-time Oscar winner replied, finally showing her approval of Howard.
"She said, 'Ok, Ron, see you tomorrow!' It was very significant that she called me Ron and not Mr. Howard."
Davis didn't stop there. "And," Howard made sure to note, "she patted me on the a**. So that was the big icebreaker."