'Dirty Dancing' Star Jennifer Grey Suspected Matthew Broderick Cheated on Her With Helen Hunt
Dirty Dancing star Jennifer Grey seemed to have a perfect relationship with Matthew Broderick, but looks can be deceiving, according to her. Here's why she suspected he was cheating with Helen Hunt.
Dirty Dancing star Jennifer Grey says she was deeply in love with ex-fiancé Matthew Broderick. However, she also says they had their fair share of relationship problems. Like many celebrity relationships, their union was negatively affected by the pressures of Hollywood. Here's what Grey said about her experience with Helen Hunt and why she decided to tell her that Broderick was "all yours."
Jennifer Grey says her relationship with Matthew Broderick ran hot and cold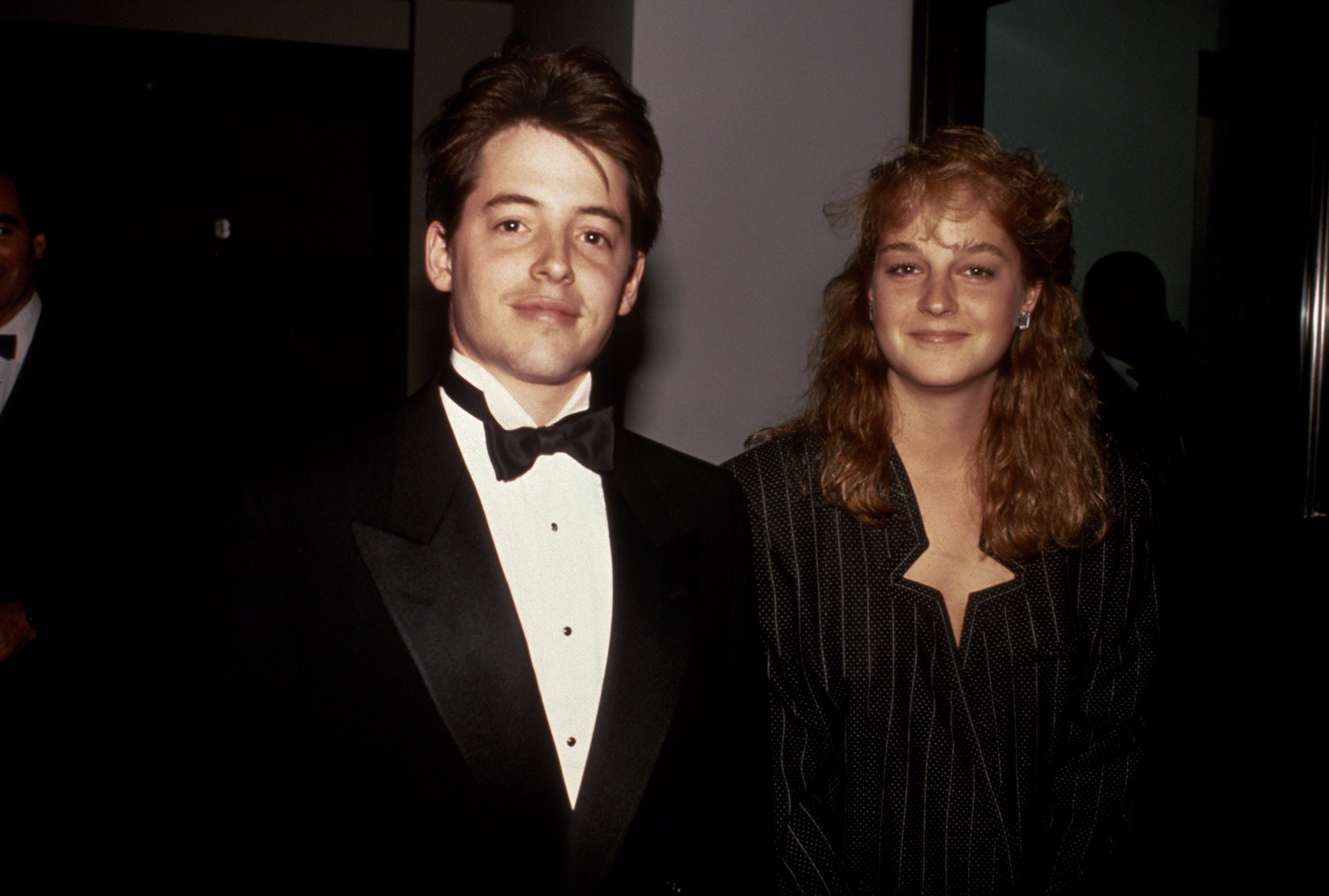 In her memoir Out of the Corner, Grey discusses her romantic relationships with Johnny Depp and Matthew Broderick. A portion of the book focuses on her relationship with Broderick and what it was like for her to be with him. (She described the disintegration of her relationship with Broderick.)
Although Grey was in love, she had difficulty dealing with what she describes as sharp highs and lows in the relationship. She admits she saw things that weren't sitting well with her (she mentions women she didn't know calling Broderick), but she continued to move forward because she wanted to be with him. Grey says she and Broderick often entered a "cycle of painful-to-loving feelings and back."
Jennifer Grey says Matthew Broderick's behavior changed
Grey mentions Broderick had a lot of admirers, and they weren't just fans. She says he seemed to get into relationships with the women he worked with. One actor Grey believes Broderick had a relationship with was Helen Hunt. He and Hunt were filming a movie together (the 1987 film Project X), and Grey says Hunt was "less than friendly" when they met.
Grey says she noticed Broderick's behavior changed when she visited him on the set. She says she could tell he seemed "extremely uncomfortable." Grey also says he "stiffened" when she kissed him. She felt that something was "off" with Broderick, but she didn't immediately make a connection. Grey says she felt she was "widely unwelcome" on the set.
Jennifer Grey says she told Helen Hunt Matthew Broderick was 'all yours'
Sometime later, Grey and Broderick broke up, but they reconciled and got engaged. However, their bliss didn't last long. She mentions being at a party with Madonna and hearing that Hunt was in town. Around the same time, Grey says Broderick mentioned he was going to meet up with one of his friends, playwright Kenny Lonergan.
When Grey returned home from her party, she decided to call Broderick and say good night. However, she says she got his answering machine. After being unable to contact him, she went to his apartment. Grey discovered Broderick never made it home. After calling Broderick's friend, she found out that he didn't hang out with him the night before. According to Grey, this was a lie.
Grey concluded Broderick and Hunt were together. She also figured Hunt and Broderick were more than friends after finding Hunt's headshot in Broderick's desk drawer with an inside joke written on it. Grey says Broderick called her, but by that time she told him it was over, and she knew about Hunt. Grey says she then called Hunt and said, "Hi Helen? It's Jennifer Grey. He's all yours."
RELATED: Why Johnny Depp and 'Dirty Dancing' Star Jennifer Grey Ended Their Engagement
Follow Sheiresa Ngo on Twitter.