There's Some Disagreement About When George Harrison's Birthday Really Is
George Harrison's birthday is Feb. 25. Ask any fan. However, some believe George was born at 11:50 p.m. on Feb. 24. Some sources even report that George never knew of his real birthday and found out later in life.
Whatever the case may be, George turns 79 this year, and he deserves to be celebrated every day.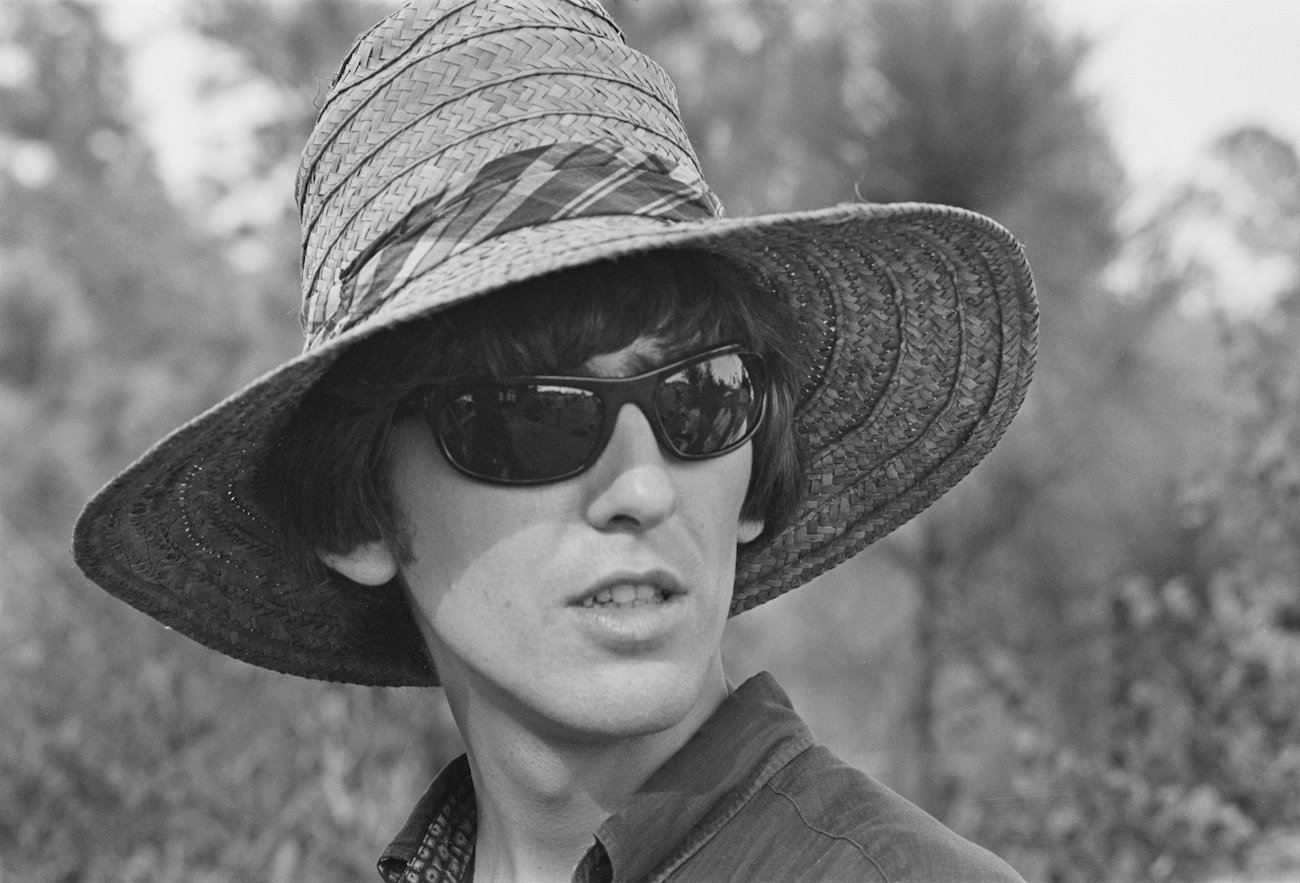 There's disagreement on when George Harrison's birthday really is
Most books and articles state that George's birthday is Feb. 25. However, some sources believe he was born the night before and that someone changed it to read Fed. 25.
Beatles Bible acknowledged the confusion in dates but said Feb. 25 was correct. They wrote, "Some sources list George's birth date as 24 February, but his birth certificate specified the following day as the true date."
On the other hand, WFUV 90.7 reported, "Even though most sources still list his birthday as being February 25, it's quite possible that he was actually born on February 24. Later in his life, George found out that birth records say that he was born just before midnight of February 24, 1943. That said, George's birth certificate lists February 25 as the day."
An anonymous Quora user wrote that George was born at 11:50 p.m. on Feb. 24 and that George had no idea for most of his life. "A good deal of confusion as to his real birthday was solved when a family birth record noted him as being born shortly before midnight around 11:50 P.M. on February 24th, 1943," they wrote. "He had believed his birthday was February 25th for his entire life."
Another user claims that George preferred to celebrate his birthday on Feb. 24, after discovering the truth about his birthday.
A 2001 edition of Billboard magazine printed George's birthday as Feb. 24. They also wrote that he was born at 11:42 p.m. that night.
However, there's no evidence that George's birthday is on Feb. 24. There are no accounts or interviews where he talks about suddenly finding out his real birthday later in his life either.
RELATED: George Harrison's Last Tour in 1991 Went Smoother Than His First in 1974: 'I Feel Better Than I Have in 20 Years'
George's 21st birthday was very memorable
Whatever George's birthday is, fans have celebrated it year after year. However, there are not many accounts of how George spent his birthdays. His 21st birthday was definitely one of the most covered, though.
According to Beatles Bible, George received 30,000 birthday cards and even a door for the thousands of 21st birthday keys from fans.
George started his day recording at EMI Studios with The Beatles. Then, George perused the thousands of birthday cards in 52 mail sacks.
Beatles Bible wrote, "In the evening a private party was held in an upstairs room at the Ivy restaurant in London. Brian Epstein presented Harrison with a gold cigarette lighter. The Beatles and their guests, which included George Martin, Dick James, Jane Asher, and Cilla Black, dined on turtle soup, smoked salmon, and Chateaubriand steak."
In Fifty Years Adrift, The Beatles' press officer Derek Taylor recalled a publication's coverage of George's birthday that year. The publication claimed George's birthday is Feb. 25 and that he was born at 12:10 a.m.
"George, who's the youngest Beatle, didn't get a card from the other three. 'We're not sentimental people,' he said. The first greeting came from his mother, Mrs. Louise Harrison, who rang from Liverpool at 12.10am, the exact time he was born and sang: 'Happy Birthday to You.'
"How did George respond? 'I had a good laugh,' he said. 'In America they have birthday operators singing to you and for a minute when my mother came on, I thought it was the operator.'"
RELATED: George Harrison Wrote 'Faster' for His Race Car Driving Buddies, but the Song Has a Deeper Meaning
George wrote a song about being a Pisces
Whenever George's birthday is, he's still a Pisces.
In 1992, Guitar World wrote, "Although Harrison was the first lead guitarist to become an equal in a major band he was sandwiched between the two most towering songwriters in rock history-and they often wanted to control his playing-or even do it for him.
"And of course, getting a decent hearing of his songs was no picnic either. Perhaps it is for these reasons that Harrison has a reputation as the most dour of Beatles; yet he was witty and upbeat during our talk. He forgave Paul McCartney's controlling tendencies and John Lennon's indifference-but, it was clear, he hasn't forgotten.
"He seemed emotionally evenhanded, even when angry, balancing the good with the bad and always seeing the positive dimension to all his struggles."
George's replied, "I'm a Pisces, you know," he joked. "One half always going back where the other half has been."
Later, on his last album, Brainwashed, George recorded "Pisces Fish." The song's lyrics include, "And I'm a Pisces fish and the river runs through my soul."
Something ran through George's soul; we just don't know what.
RELATED: George Harrison Wrote One of His Last Letters to Mike Myers: 'It Burned in My Hands'