Disgraced Journalist Charlie Rose Admits His Workplace Relationships Were 'Inappropriate'
It's been over two years since journalist Charlie Rose was fired from the CBS Morning Show after allegations by women accusing the former anchor of sexual harassment. His firing came during a cataclysmic moment in morning show history: both he and Matt Lauer were fired for the same reasons in the same year.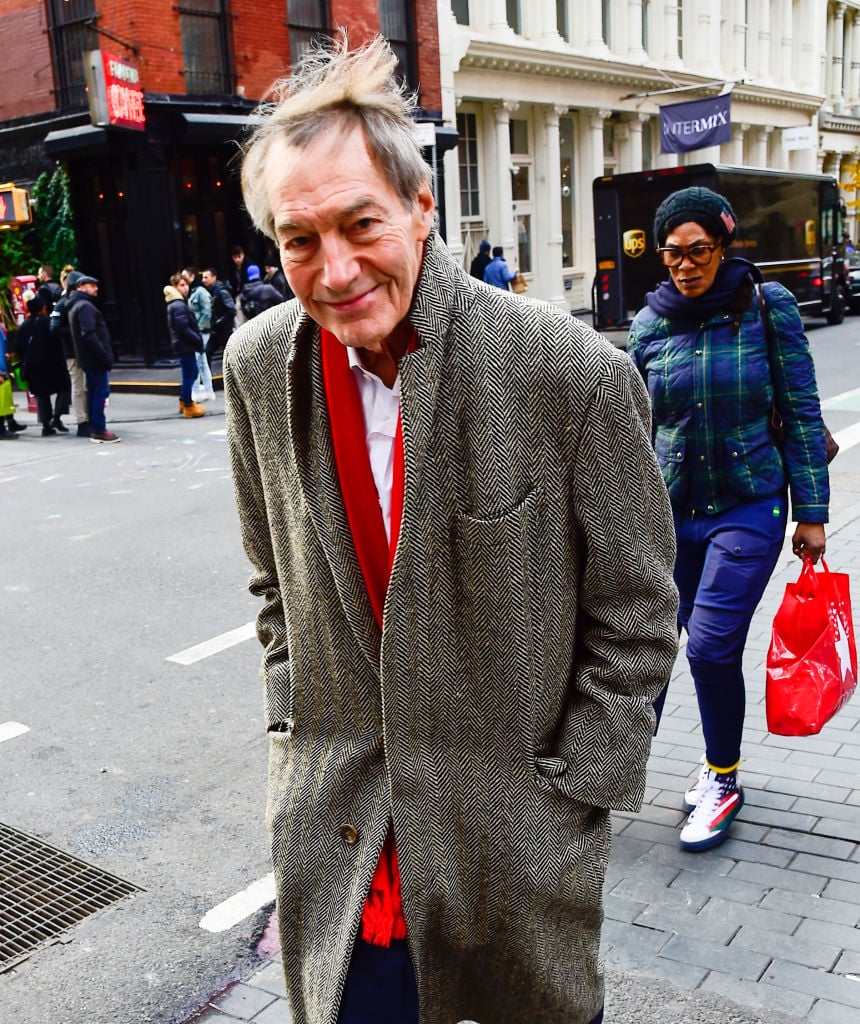 Here's what Rose finally had to say recently about the accusations made against him after all this time.
Rose's reaction at the time
In Nov. 2017, a Washington Post story reported on eight women who accused the once-respected journalist of sexual harassment and unwanted advances. Immediately after, Rose issued a slightly tone-deaf tweet that seemed almost to hope all would be well and forgotten after its posting.
"It is essential that these women know I hear them and that I deeply apologize for my inappropriate behavior," he said in his statement. "I have learned a great deal as a result of these events, and I hope others will too."
"All of us, including me, are coming to a newer and deeper recognition of the pain caused by conduct in the past, and have come to a profound new respect for women and their lives."
Despite this public attempt at an apology, both CBS and PBS immediately let Rose go from his roles on those networks.
Six months after its initial story, The Washington Post reported additional sexual misconduct allegations by 27 women against Rose over a period of 30 years.
Rose's admission
In court documents filed this week, Rose finally admitted to his wrongdoing in a Nov. 14 deposition of his "inappropriate" flirtations with his former CBS This Morning co-anchors Gayle King, Norah O'Donnell, and Bianna Golodryga.
"No one seemed to object," he responded to an attorney acting on behalf of three women suing Rose.
"I'm saying 'inappropriate' because the fact that I had relationships with people in the workplace over those 45 years and you know, we have now come to understand and appreciate and had by then that romantic relationships or intimacies were not appropriate in the workplace, you know, because there was power and balance."
Rose refused to give more details or names about these relationships.
Will Charlie Rose ever work in journalism again?
It will remain to be seen if Rose will ever work in front of a camera again.
Rose's former assistant, Kyle Godfrey-Ryan, spoke with CNN in 2018 about a possible comeback by Rose. Godfrey-Ryan accused Rose of verbal abuse and of saying sexually suggestive comments while working as his assistant in the mid-2000s.
She told CNN at the time, "I think that he is in a position right now where he has an opportunity to do a lot of work. . ." she said. "Instead of using that time to work on himself and find out why he'd been displaying this behavior this entire time, he's been trying to figure out how he can come back."
"Charlie is brilliant and kind and talented, and he's also a predator and has some abusive qualities about himself. It's possible to be more than one thing," Godfrey-Ryan said.