Disney CEO Says 'Shang-Chi' Is an Interesting Experiment — He's Damn Wrong
Disney CEO Bob Chapek is not making many friends in Hollywood these days. His troubles started when he insulted Scarlett Johansson after she made her frustrations known about the streaming release of her Marvel movie, Black Widow.
Actor Simu Liu, who portrays Shang-Chi in Shang-Chi and the Legend of the Ten Rings, is Chapek's latest victim. The comments made by the Disney CEO led to public comments from the actor. Liu made his feelings known about the release of the September 2021 film. And there's proof to back him up.
What Bob Chapek said about the release of 'Shang-Chi'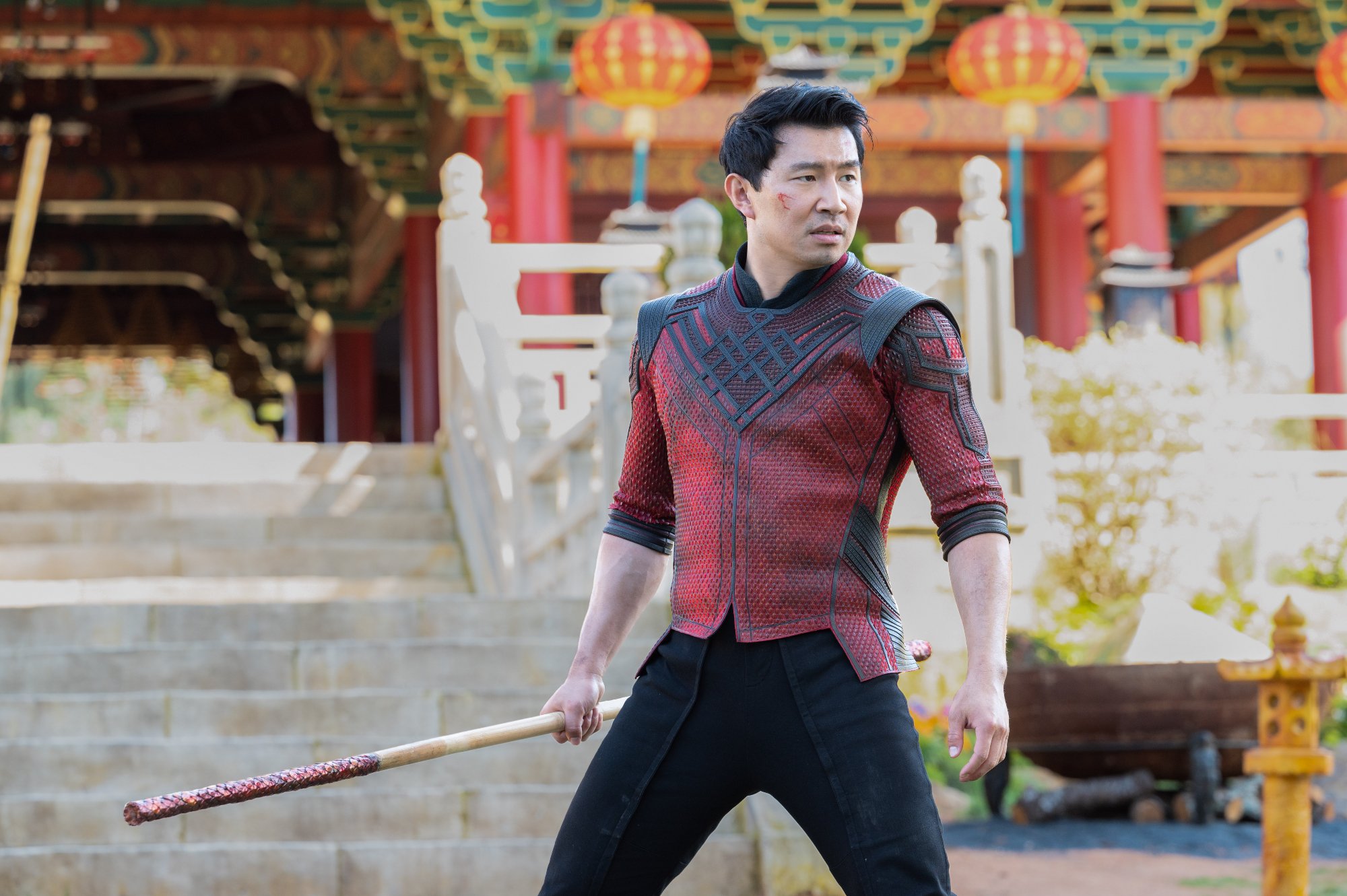 Shang-Chi, first announced in July 2019, is the first MCU entry with an Asian lead character and an Asian ensemble cast. But the coronavirus (COVID-19) pandemic changed things. The film received a somewhat unorthodox scattered release.
Black Widow, which was available on Disney+ on the same day it was released in theaters. But Shang-Chi will premiere exclusively in theaters over Labor Day weekend. Disney+ Premier subscribers will not have access to the movie until 45 days after its theatrical release when it will cost $29.99 to watch on the streaming service.
Deadline reported that during the recent Disney Q3 earnings call, Chapek told shareholders the 45-day timeframe before it goes to Disney+ is an "interesting experiment."
Simu Liu's response to Disney CEO Bob Chapek
Liu responded after Chapek's comments went viral. "We are not an experiment," he tweeted. "We are the underdog; the underestimated." Liu continued, "We are the ceiling-breakers. We are the celebration of culture and joy that will persevere after an embattled year." He finished, "We are the surprise."
Speaking to Variety, Liu explained his tweet further. "I just wanted people to know how fired up I was for this movie," he said. "It's emotional. It's raw," the star said of the film. "I — and we all — believe in this movie and how incredible it's going to be."
Shang-Chi and the Legend of the Ten Rings director Destin Daniel Cretton is of Japanese descent. He told Entertainment Weekly they worked hard to make sure the film didn't "go into stereotypical territory." He said the crew was "this big mix of Asian cultures coming together and responding to the script."
Awkwafina (who starred in Crazy Rich Asians) plays Shang-Chi's closest friend in the new Marvel movie. She told the publication the movie is "a level of Asian representation that I haven't seen, and I thought it was cool as an Asian American to watch."
There is a market in Hollywood for minority-led movies
Movies such as Black Panther and Crazy Rich Asians killed it in the box office. Both films were led by minorities and received critical acclaim. Black Panther starring Chadwick Boseman as the leader of Wakanda, grossed more than $426 million worldwide its first weekend. According to Fortune, it was "one of the biggest theatrical debuts ever."
The 2020 Hollywood Diversity Report from UCLA found that while films with "both women and minorities are within striking distance of proportionate representation when it comes to lead roles and total cast," there remains room for improvement behind the scenes.
The co-author of the UCLA report, Ana-Christina Ramon, revealed that while "the industry is changing in front of the camera, white men are still doing the overwhelming majority of the green-lighting and making the decisions behind the scenes at the studios."
Variety pointed out that people of color account for a majority of domestic box office sales. In 2020, streaming services achieved their highest ratings when a movie featured a cast including more than 30 percent minority actors.
The face of America continues to change. And the need for better minority representation remains ever-present in Hollywood. Audiences want diversity and studio executives need to embrace this change to remain relevant in theaters.