Why Was Disney Channel's 'Hannah Montana' Canceled?
As Hannah Montana says, nobody's perfect. That includes actor, activist, and singer Miley Cyrus, who starred in the Disney Channel comedy series, Hannah Montana.
Why was this television show canceled? Here's what the actor had to say about her reason for wanting to leave. 
Miley Cyrus starred in Disney Channel's 'Hannah Montana'
Being a teenager is pretty challenging, especially when you have a massive secret. That's what happened in the Disney Channel original series starring Miley Cyrus, titled Hannah Montana. She appeared in this series alongside her father, Billy Ray Cyrus, who portrayed Miley Stewart's famous father. 
For several seasons, Cyrus' character experienced the "best of both worlds," living like a regular teenager by day and an international pop star by night. However, as she got older, this actor realized it was time for this series to come to an end.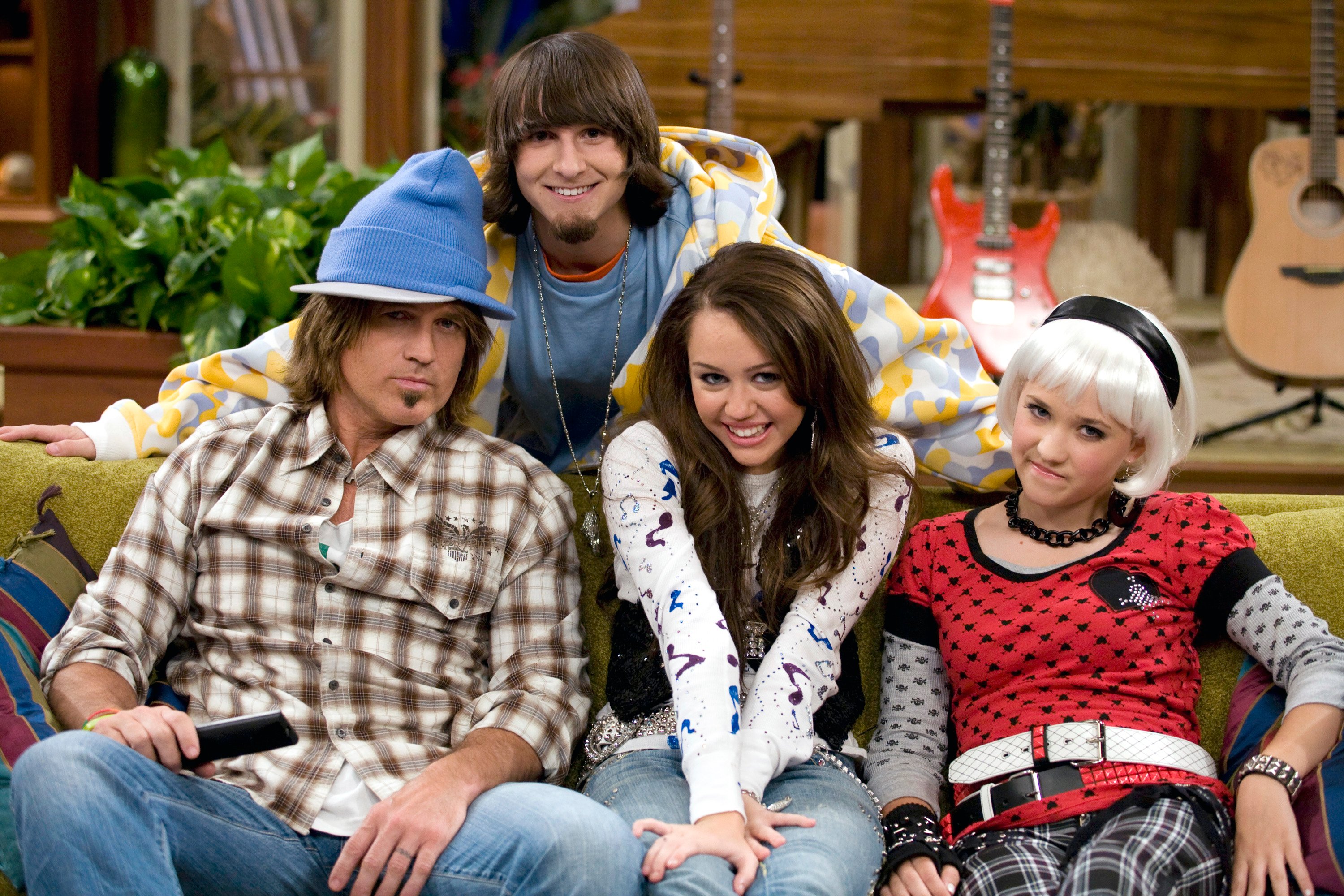 Miley Cyrus shared she wanted to 'break out' of the Disney mold
Almost reaching the 100-episode milestone, Hannah Montana was among Disney Channel's most popular shows. (Wizards of Waverly Place, starring Selena Gomez, was the series on this television network with the most episodes, releasing over 100.)
There was also plenty of music released during this series, all performed by Cyrus as both Miley Stewart and her character's alter-ego, Hannah Montana. She embarked on stadium tours where she, again, performed as both herself and as the teen pop sensation. After a while, the actor explained, she wanted to "break out of the mold."
"I did once I was 18 because it felt ridiculous," Miley Cyrus said during her Elle Magazine cover story. "It got weird. It just felt like…  I was grown up.
"
"One time I went backstage at Disneyland, and Peter Pan was smoking a cigarette," she continued. "And I was like, 'That's me. That's the kind of dreams I'm crushing.' That's how everyone felt with the bong video, but I'm not a Disney mascot. I'm a person.
"
After distancing herself from Disney, she had the freeform to release her album Bangerz and the music video for "We Can't Stop." For some, this era of Cyrus culminated to her 2013 MTV VMA performance with Robin Thicke. This was only about two years following the finale of Hannah Montana.
Miley Cyrus since starred in 'Black Mirror' and 'RuPaul's Drag Race'
Since then, Cyrus branched off to release more solo music, including her cover of "Heart of Glass" and her 2017 album Younger Now. She also appeared as a celebrity guest judge on the series RuPaul's Drag Race, dressing in drag until the contestants figured out it was actually her. 
One of her most recent roles was with the Netflix original series, Black Mirror, by which Cyrus portrayed another misunderstood pop star, this one named Ashley O. She released music as this character, earning millions of streams for the song "On A Roll."