How Many Disney Channel Shows Has Raven-Symoné Appeared In?
Raven Baxter from 'That's So Raven' could see into the future. Galleria from 'The Cheetah Girls' could rock cheetah print headbands. Raven-Symoné had several starring roles with Disney Channel.
Oh snap! This actor was known for her character Raven Baxter, even reprising the role for a spinoff series and another Disney Channel show. Here's what we know about Raven-Symoné and her time with Disney Channel and That's So Raven.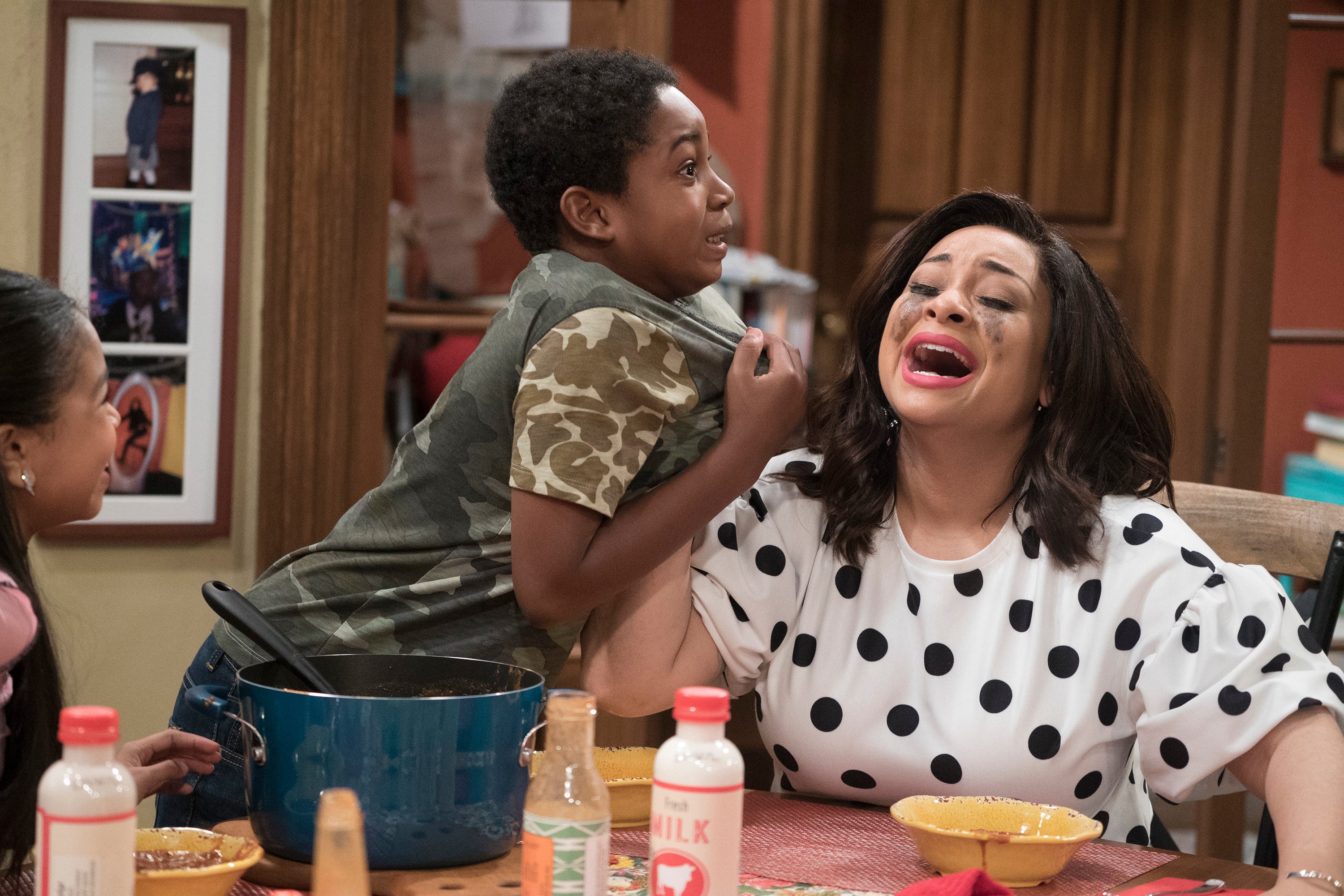 'That's So Raven' starred Raven-Symoné as the title character
Being psychic is not that easy. That's So Raven premiered on Disney Channel in 2003, introducing fans to the psychic Raven Baxter, her family, and her two best friends. 
According to the Los Angeles Times, as "Disney Channel's first original multi-cam sitcom," That's So Raven ran for 100 episodes and became one of the network's highest-rated shows at the time. However, the star of this series went on to appear in several other Disney productions.
Raven-Symoné appeared in Disney Channel shows like 'Sonny With a Chance' and 'The Suite Life of Zack and Cody'
Although she was the star of That's So Raven, this actor appeared as Raven Baxter in several Disney Channel productions. That includes one crossover episode, "That's So Suite Life of Hannah Montana," which took place at the Tipton Hotel of The Suite Life of Zack and Cody and one episode of the That's So Raven spinoff, Cory in the House.
On Disney Channel's Sonny With a Chance, however, she portrayed the leader of Chad Dylan Cooper's fan club, Amber, who wasn't afraid to put on a few outfits to discover the truth. For the series K.C. Undercover, the actor portrayed the recurring character named Simone Deveraux. 
Symoné also appeared in the Disney movie, The Princess Diaries 2: Royal Engagement, alongside Julie Andrews, Chris Pine, and Anne Hathaway. For several episodes, she voiced Monique in the animated series, Kim Possible. Of course, she also starred as Galleria in The Cheetah Girls. In total, Raven-Symoné acted in over a dozen Disney-related projects.
Raven-Symoné returned for the Disney Channel series, 'Raven's Home'
Fans haven't seen the last of this meddling psychic. Several years after the That's So Raven finale, Raven Baxter returned to Disney Channel, this time as a single mother living in the city with her best friend. 
Raven's Home premiered its first episode during 2017 and released four seasons on the television network. (The production status of season 5 is still to be determined.)
"I think there's a part of Raven that likes to give back," Adam Bonnett, Disney's executive vice president of original programming, said according to the Los Angeles Times. "It's a little bit of a full circle thing — her growing up as a kid actor and having the opportunity to come back and mentor kids who are starting off in the business. And she's a kid at heart."
That's So Raven and its spinoff, Raven's Home, are available for streaming on Disney+