What Disney Channel Show Was Jake Paul On?
A few YouTube celebrities made their way to Disney's television network, Disney Channel. One of the most controversial was Jake Paul, the actor and fighter who starred in the 2016 release, Bizaardvark.
His time on the series was short-lived, though, with his character being written out after a "mutual agreement" with Disney Channel.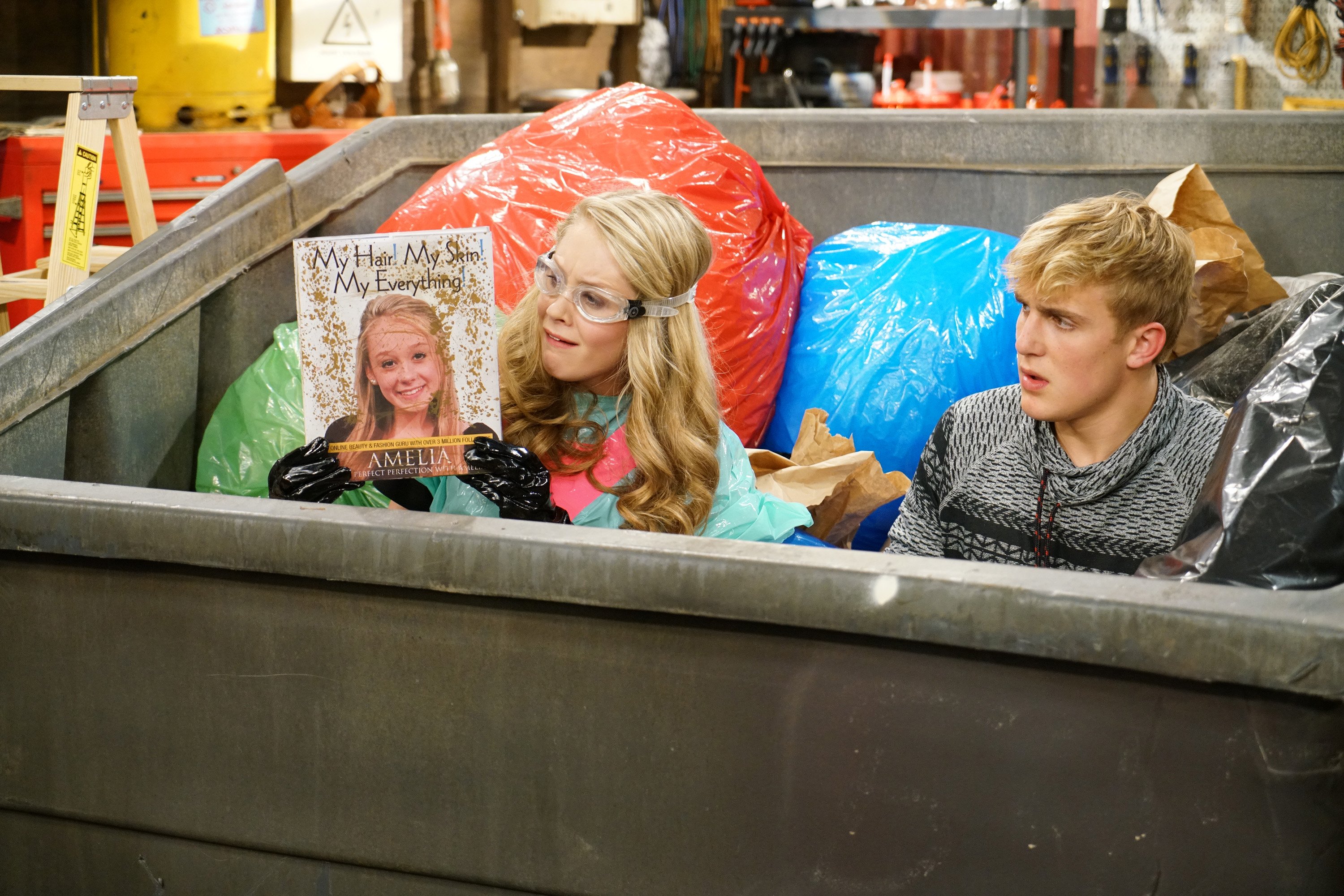 Jake Paul appeared in the Disney Channel series 'Bizaardvark'
Two friends made a comedy vlog channel. That's the start of Disney Channel's original series, Bizaardvark and it's also the real-life story of the cast member, Jake Paul, and his friends nicknamed Team 10. In this show, Paul starred as Dirk Mann, the person behind the videos called Dare Me Bro!
This series was also the start of Olivia Rodrigo's role with Disney, the actor later appearing in the Disney+ original, High School Musical: The Musical: The Series. She also wrote original music for the show, including the song, "All I Want."
Bizaardvark ran for three seasons on the television network before being canceled. However, Jake Paul exited the series sooner than other cast members. In a statement to Us Weekly this week, Disney said, "We've mutually agreed that Jake Paul will leave his role."
RELATED: Tana Mongeau Wins Streamy Award for Creator of the Year and Fans Are Almost as Excited as She Is
Jake Paul left 'Bizaardvark'
Even though he portrayed one of the main characters in the series, the actor and Disney "mutually" decided to write out Dirk Mann. This was because around the same time, this YouTuber was focused more on his stunts for the channel.
"Long story short… my team, Disney Channel, and I have come to the agreement it's finally time for me to move on from the Disney family and Bizaardvark," Paul wrote on Twitter following his leave from the series.
"I love my castmates and will continue to support Disney but I have outgrown the channel and feel it's time to move forward in my career," he continued. "At this point in time, I am wanting to focus more on my personal brand, my YouTube channel, business ventures, growing Team 10, and working on more adult acting roles."
RELATED: Jake Paul and Tana Mongeau's Wedding Was Just as Hectic and Chaotic as You'd Imagine
Jake Paul continues to post on YouTube
Following his departure from Disney Channel, Jake Paul focused more on his YouTube career, creating oftentimes controversial content. (Lighting a mattress on fire and throwing it in an empty swimming pool, scaring his neighbors, was one of the most notable moments.)
He's also branched out to focus on fighting, training in his house. Paul also earned attention for his relationship with YouTuber Tana Mongeau, which has since come to a close.
This YouTuber is also often associated with his older brother, Logan Paul, who was the content creator behind the Japan suicide video. He's also branched out to focus on fighting, even planning to fight Floyd Mayweather.