Disney's 'Cruella' Isn't Really an Origin Story
Disney is known for its menacing villains and antiheroes, and Cruella de Vil has always reigned supreme as one of the most diabolical among them. The character was first introduced in Dodie Smith's 1956 novel The Hundred and One Dalmatians and later brought to life in the 1961 Disney animated film, 101 Dalmations.
However, it wasn't until Glenn Close's iconic portrayal of the dog-skinning villain in 1996's live-action 101 Dalmations and its 2000 sequel 102 Dalmations did we really seen the greedy, vain, and monstrous villain in all of her fur-wearing glory.
Now, as Disney is doing with many of their classic projects, Cruella is getting her very own origin story, aptly named Cruella, starring Emma Stone. However, what stands out about this 1970s set, two-hour-plus epic is that it's not really an origin story after all.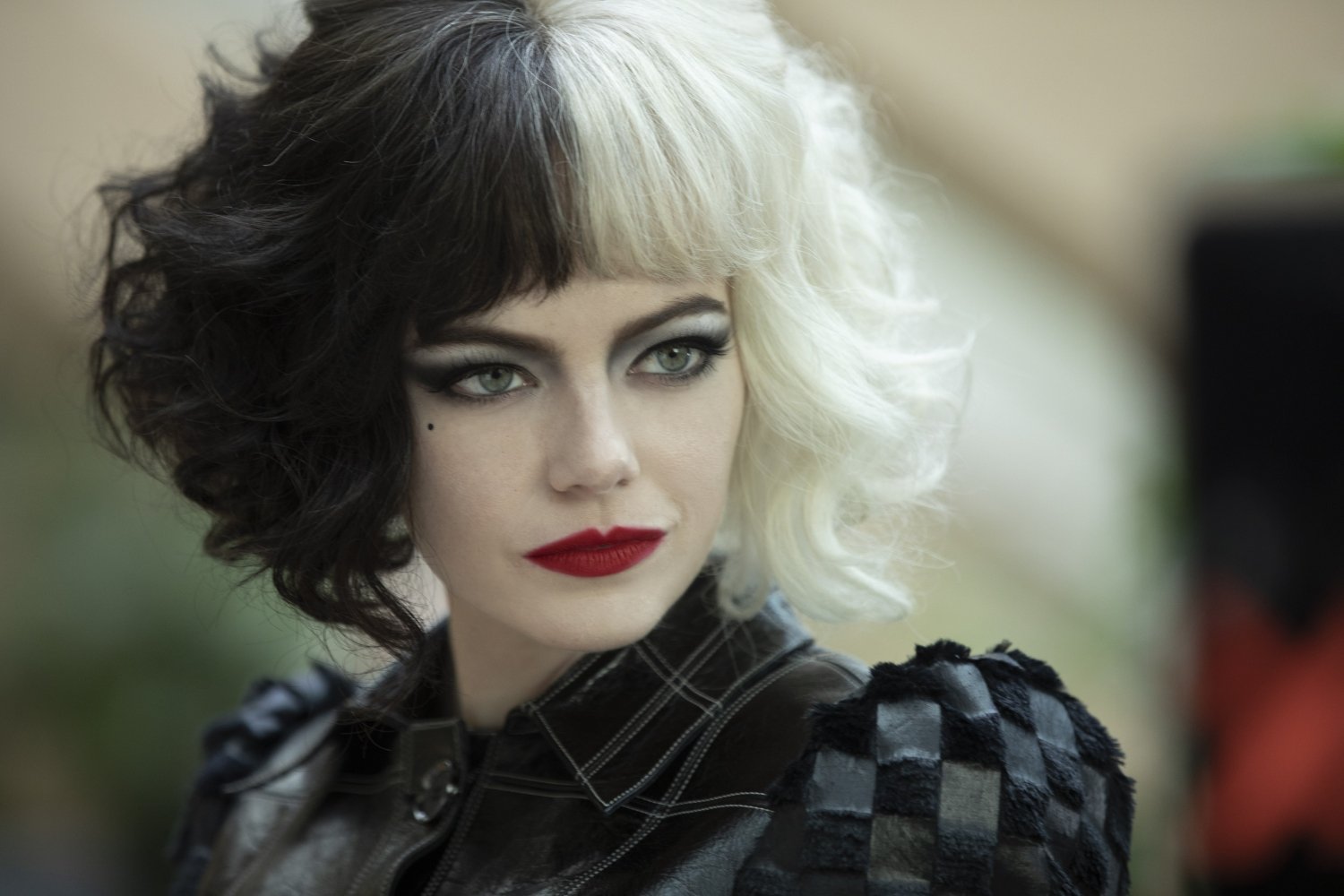 Cruella de Vill's story begins with a girl named Estella
The story opens with the birth of a young girl named Estella (Tipper Seifert-Cleveland) who often gets into hijinks and mischief, Despite her antics and her devil-may-care temper which she calls being "brilliant and bad," Estella's mother is kind and patient with her only child. Unfortunately one day, following yet another school expulsion, Estella's life changes forever.
As a young woman — now played by Emma Stone, Estella finds herself in an unlikely family unit with her thieving besties, Jasper (Joel Fry) and Horace (Paul Walter Hauser). Though the trio are brilliant thieves, Estella longs to become a fashion designer. One day, she finally gets her chance to work under the glamourous Baroness (Emma Thompson), a legend in the fashion world.
However, after witnessing the Baroness' cruel treatment toward her workers and the fact that she continuously takes credit for the work of others causes Estella to lean into her more menacing character traits that she let brew during her youth. Teetering closer and closer to the edge of her sanity, she eventually remakes herself into the black and white-haired, Cruella.
The Craig Gillespie film is gorgeously shot has stellar performances and is full of diabolical antics on the part of Cruella and the Baroness. However, it's not exactly the origin story that Disney is purporting it to be.
The name Cruella de Vil is never actually explained in 'Cruella'
The reason Estella chooses to call her menacing alter ego Cruella is warped and convoluted. However, audiences are expected to go with it. Also, Disney released a statement saying that this version of Cruella would never harm animals, nor does she wear fur at any point in the film. In fact, this version of Cruella adores dogs.
If Stone's version of Cruella is supposed to become the iconic version that we've seen Close portray, which is also much more in line with the animated version, then things don't really add up here. After all, the House of De Vil specializes in fur couture.
'Cruella' isn't an origin story
Overall, despite its lengthy run time, Cruella is a decent film, it's funny, beautiful to look at and the fashion is beyond. However, it has nothing to do with the Cruella de Vil that we know and love, and as it result, it's not actually the origin story that Disney is billing it to be. The studio may have been better off by simply introducing Estella as a brand new villain all on her own.
Cruella debuts Friday, May 28 in movie theaters. It will also be available as a "premium" rental on Disney+ for $29.99.