Does Disney+ Have 'Kickin' It?' Here Are Some Disney XD Originals Available for Streaming
No matter how much fans chop and punch, it's not as cool as kickin' it with Jack and Kim. Although several Disney XD shows made their debut on Disney's streaming platform, Disney+, this karate-themed series is a favorite among many Disney XD fans. 
Here's what we know about Kickin' It and where to watch this original series.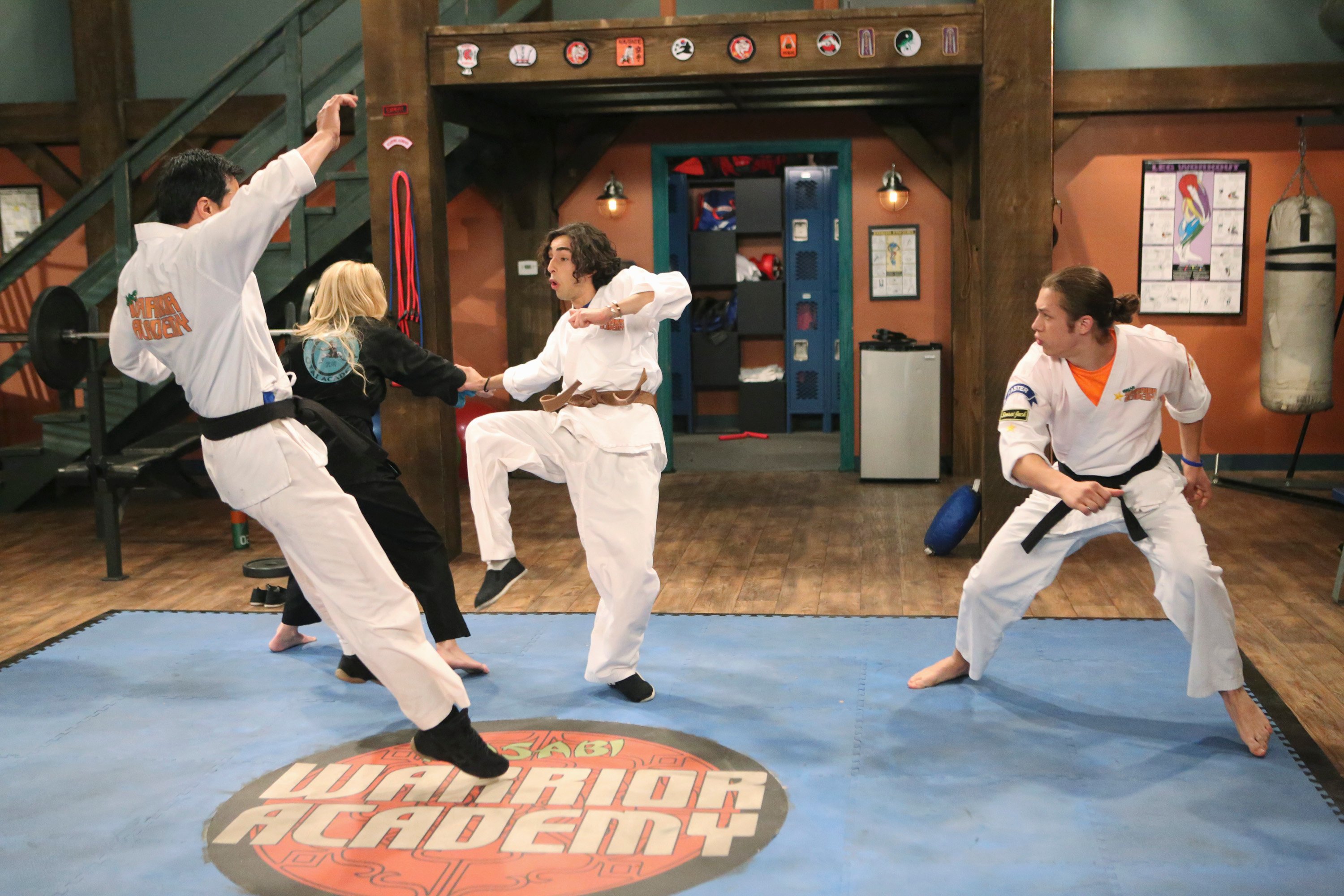 Is 'Kickin' It' on Disney+?
Disney+ has plenty of original shows, some even based on originals from their television network. Although some weren't available on Disney+ at its launch, most Disney Channel original series' have since appeared in the streaming platform's library. 
That includes fan-favorites like Sonny With a Chance, A.N.T. Farm, and Wizards of Waverly Place. However, the Disney Channel mini-series, Leo Little's Big Show, starring Howard, is not yet available on Disney+. However, the Disney XD series starring this actor and Hannah Montana's Jason Earles, Kickin' It, is available on the subscription service.
'Kickin' It' first premiered on the television network, Disney XD
Aside from Howard and Earles, this original also starred Olivia Holt of Marvel's Cloak and Dagger. Together with the other members of the Bobby Wasabi Martial Arts Academy, these characters tackled some of the challenges of high school. 
They also faced some of the best karate masters that crossed their paths. Lucky, Jack and Kim were experts and a few other members of the dojo rose in rank. Kickin' It ran on Disney XD for four seasons. 
"I've learned honestly so much," Holt said during an interview at the D23 Expo of her time on Kickin' It. "When you start out, you're more really excited and you're just excited about the whole experience that you're just rushing to everything. You're not really paying attention to absolutely everything so I feel like having a better eye of looking at things."
Kickin' It is available on Disney+. However, other Disney XD shows have not yet been released on Disney's streaming platform. That includes the sitcom released in 2009, I'm In the Band, which told the story of a teenager named Tripp and his lifelong dream of performing with the rock group, Iron Weasel. 
How to watch the Disney XD series, 'Kickin' It'
Kickin' It is available on Disney+. However, it is not available on rival streaming services like Netflix and HBO MAX. Additionally, this Disney Channel series is available for purchase on iTunes. Although it may not be as readily available as years past, some episodes of this series also play on Disney's television network periodically.
There are several Disney XD animated series' that are available for binge-watching in their entirety, including Big Hero 6: The Series, Marvel's Avengers Assemble, and Star Wars Rebels. There are also some Disney+ originals inspired by Disney's television networks and their productions. 
That includes High School Musical: The Musical: The Series, a "mockumentary" featuring music from the DCOM. To learn more about Disney's streaming platform and to subscribe, visit their website.