What Is the Disney Movie, 'Bolt,' About?
Along with The Last Song and Hannah Montana, the movie featuring the voice acting of Miley Cyrus, Bolt, is available on Disney's streaming platform, Disney+. 
Here's what we know about this animated film and its story.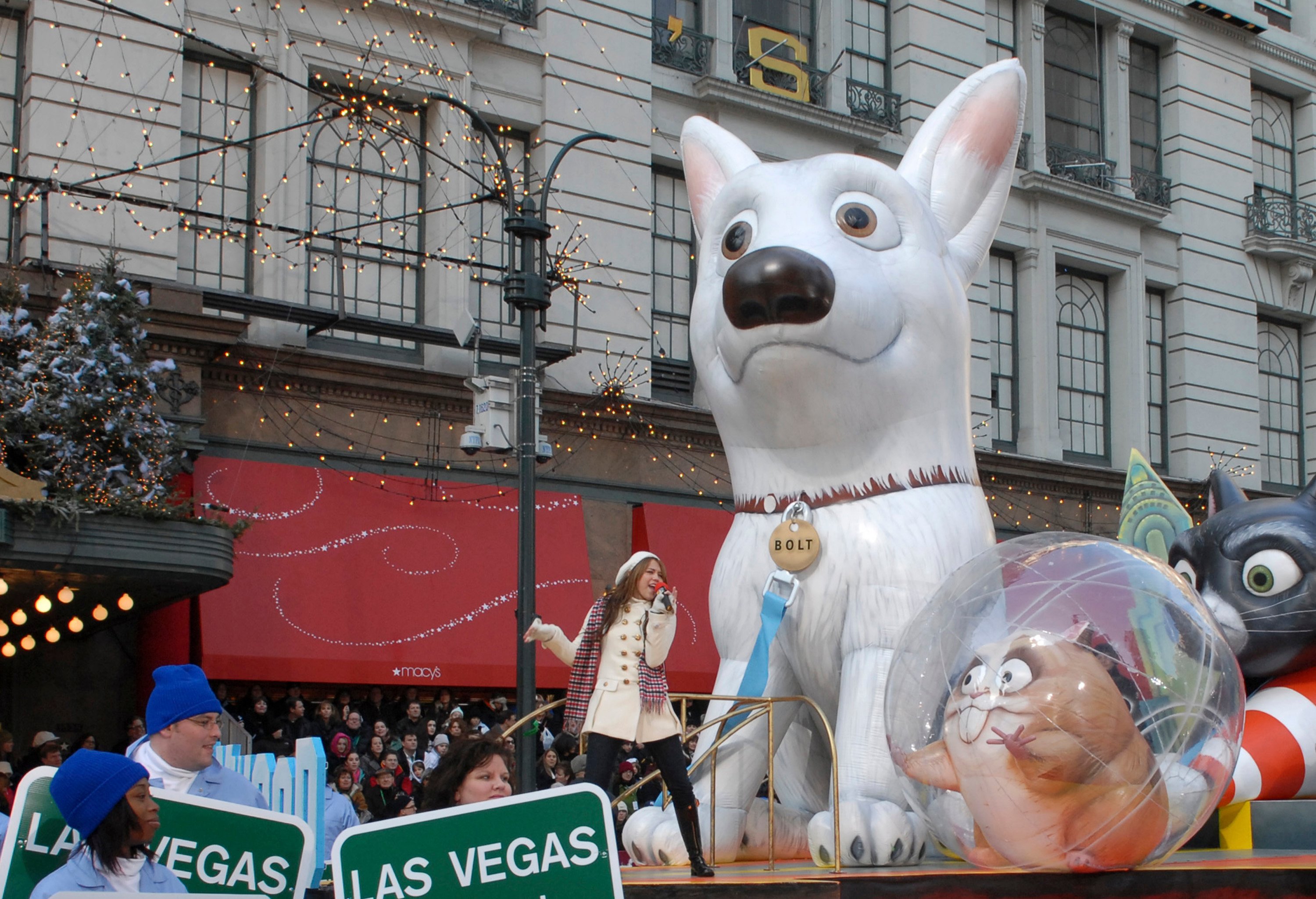 What is Disney's animated film, 'Bolt,' about?
From Pluto to Lady and the Tramp, Disney created a few beloved dogs. One of those dogs was Bolt, featured in the animated film of the same name. This movie told the story of one "super dog" who didn't know the difference between his life on the silver screen and life with his owner, Penny. 
Things got even more complicated when this dog went missing and navigated life in the real world. He met a cat named Mittens and a super fan named Rhino. Together, these animals went on an adventure to find Penny. 
Miley Cyrus voiced Penny in Disney's animated film, 'Bolt'
The character named Penny was voiced by Cyrus, while the title character was voiced by Hairspray actor John Travolta. Together, they appeared on the song "I Thought I Lost You," also released in 2008.
This film was nominated for Academy Award for Best Animated Feature, Golden Globe Award for Best Animated Feature Film, and Golden Globe Award for Best Original Song. Around the same time, Cyrus appeared in the Disney Channel original series, Hannah Montana, as the title character. 
She recorded songs like "Nobody's Perfect," "You'll Always Find Your Way Back Home," and "I'll Always Remember You" for the series. She then returned for the Disney film, The Hannah Montana Movie, which is now available for streaming on Disney+. 
John Lasseter co-produced the Disney and Pixar animated film, 'Bolt'
Bolt featured actors like Cyrus and Travolta, but there were several minds behind this story. This animated film was produced in part by John Lasseter, who also played a role in creating Disney and Pixar favorites Cars, A Bug's Life, and Toy Story 2.
"There are so many layers to this movie," Lasseter said during an interview with The Disney Blog. "I think people have this expectation that it's a kind of cute movie with talking animals, and then the action stuff surprises them at the beginning, and then they kind of get into it." 
"When Rhino shows up, his level of humor is something you haven't seen before," he continued. "And the scene that I love is when Mittens is teaching Bolt to be a dog. When they come out of it, there's a certain feeling you have; like a level of emotion and connection that they have."
The Academy Award-nominated film, Bolt, is available on Disney's streaming platform. To learn more about Disney+ and to subscribe, visit their website.