Which Disney Movie Featured Will Smith?
You've never had a friend like him. Will Smith appeared in the Disney live-action adaptation of Aladdin, which was released in theaters during 2019. This actor had a role in several other Disney-owned productions. 
Here's what we know about Smith and his projects both within and outside of Walt Disney Studios.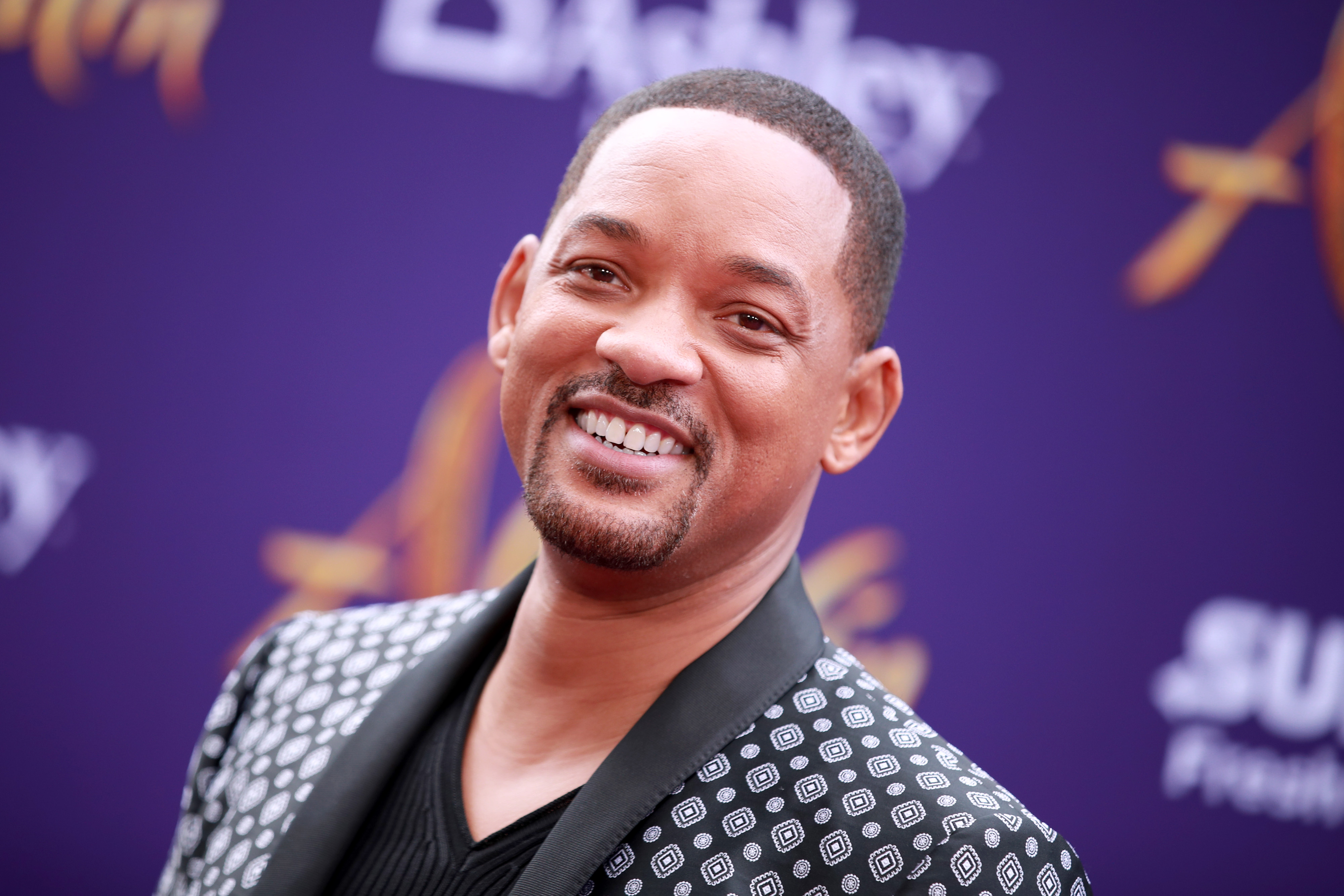 What Disney movies did Will Smith appear in?
He earned multiple Academy Award nominations for his work on movies like Pursuit of Happyness and Ali. This actor also had a role in several Disney productions. 
For Fox/Blue Sky Studios, a company that works in conjunction with Walt Disney Studios, Smith voiced Lance Sterling of Spies in Disguise, starring alongside Tom Holland. This movie is expected to debut on Disney+ during July 2021.
According to Will Smith's Disney Fandom page, "his song 'Parents Just Don't Understand' was featured in the 1998 version of The Parent Trap." His son, Jaden Smith, had a cameo in the Disney Channel original series, The Suite Life of Zack and Cody. 
Additionally, Smith appeared as animated characters for rival studios. That includes Dreamworks' production Shark Tale, where the actor voiced the protagonist fish named Oscar. 
Will Smith portrayed the Genie in the live-action version of 'Aladdin'
This actor's most notable role with Walt Disney Studios was with the live-action adaptation of Aladdin. There, he portrayed the Genie, a mythical creature that grants the protagonist's three wishes. 
Smith performed iconic songs from the original film, including "Prince Ali" and "Friend Like Me," starring alongside Mena Massoud and Naomi Scott. He also appeared on the first song of the live-action adaptation, "Arabian Nights."
Robin Williams initially portrayed the Genie in the animated version of 'Aladdin'
In the original animated version of this Disney film, comedian Robin Williams appeared as the Genie, adding a bit of his own humor to the character. During one interview with Entertainment Weekly, Smith noted the differences in their portrayals. 
"That was the thing I latched onto with Robin Williams," Smith said. "What made the Genie special is that even though he was in a period piece, the Genie had been forward and backwards in time, so because the Genie knew all things from all time, the references and the way that he spoke and the energy that he brought to the character was of a specific era of Robin Williams. 
"I wanted to do that and I really picked that period, the 1990 to 1996 period of what people most remember of the arc that I had created and tried to build a character that lived in that time and space, so it felt nostalgic but also new," he continued.
The live-action adaptation of Aladdin is available on Disney's streaming platform, Disney+.