Which Disney Movie Was Keegan-Michael Key In?
Sometimes he's a plush duck, other times he's a dim-witted hyena. Here's what we know about Keegan-Michael Key and the Disney projects he was involved with.
This actor, comedian, and writer played a major role in several films besides Keanu and The Prom. In fact, Keegan-Michael Key voiced multiple characters for Disney movies like Toy Story 4 and the photo-real 2019 adaptation of The Lion King.
Here's what we know about this actor and his role with Walt Disney Studios.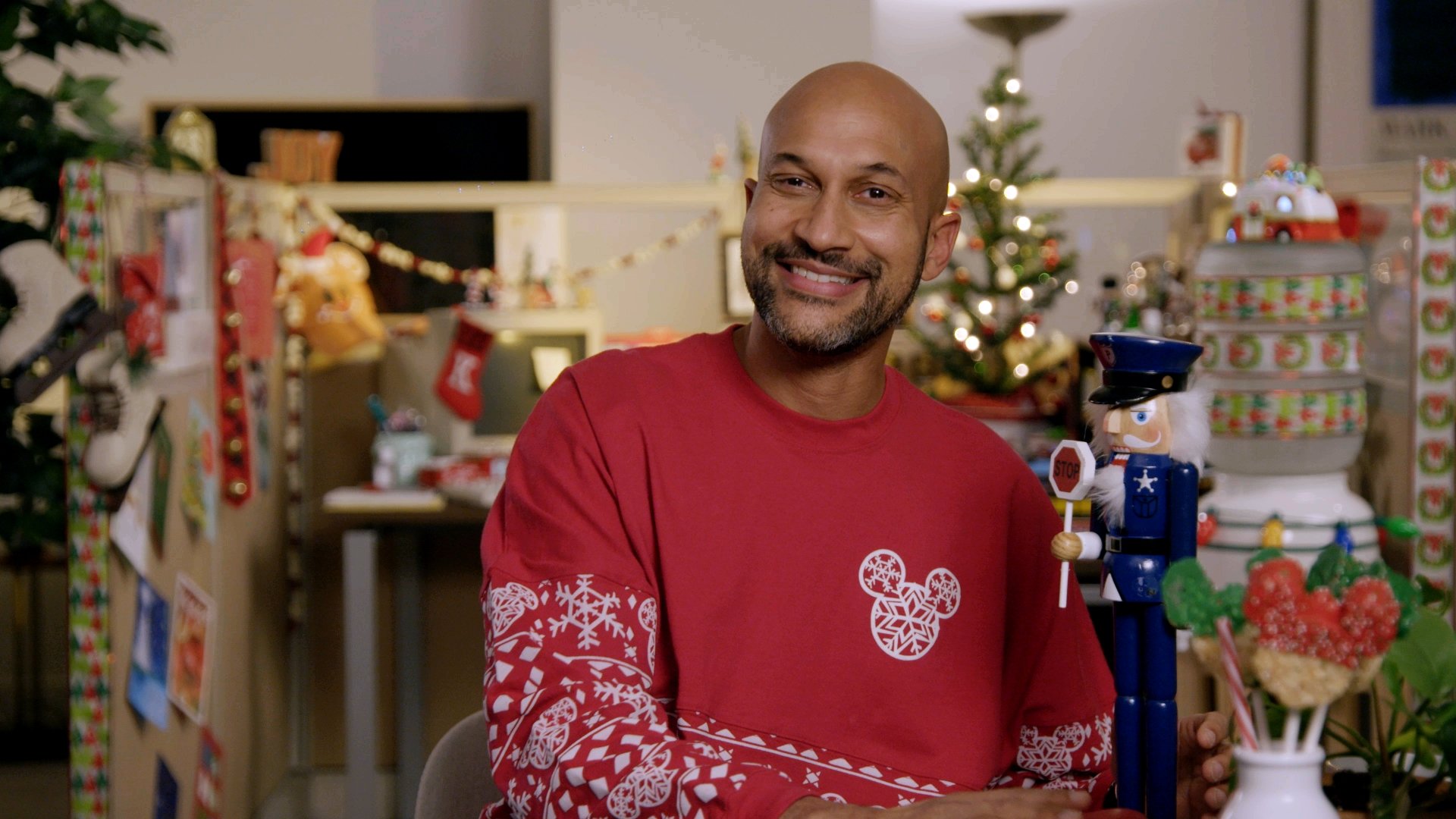 Keegan-Michael Key voice acted as Ducky for 'Toy Story 4'
Key and Peele reunited for Disney and Pixar's animated movie, Toy Story 4. In it, the duo portrayed plush carnival prizes named Bunny and Ducky. After an encounter with Buzz Lightyear, the stuffied animals joined Bonnie's toys on a carnival and secondhand store- themed adventure.
For some parts of this film, the two actors did improv as their respective characters. That even included a song about their joy of meeting Bonnie and having a child of their own. 
"They let us do a lot of improvisation, which was really lovely because we got to record together," Key said during an interview with The Hollywood Reporter. "In animated movies, very often you're only recording by yourself and so the fact that we got to interact with each other was really, really helpful."
"They put a bunch of lyrics down for us one day and said, 'Once you guys find out that this things gonna happen, we wonder if you could just kind of burst into song.' And we're like, 'Oh yeah, whatever song you want,'" he continued. "They were like, 'No, we don't really have the song. Could you write a song right now?'"
Keegan-Michael Key also had a role in Disney's photo real adaptation of 'The Lion King'
It's the circle of life and one of Disney's most beloved stories. In 2019, the company recreated their iconic animated film, The Lion King, featuring the voice acting of stars like Beyoncé and Donald Glover.
When it came to the hyenas for this adaptation, Disney introduced entirely new characters. Instead of Shenzi, Banzai, and Ed, the "villians" of the photo-real adaptation are Shenzi, Kamari, and Azizi, voiced by Florence Kasumba, Keegan-Michael Key, and Eric Andre respectively. 
Thanks to the guidance from Scar, these scavengers are able to (briefly) take over the Pridelands. 
Keegan-Michael Key briefly appeared as himself in 'The Muppets' ABC television series
The Muppets appeared in several television shows and movies, most of which are available on Disney's streaming platform. In 2016, these characters had their own series on ABC which ran for 17 episodes. 
This series included cameos from a few surprising celebrities including Reese Witherspoon, Mindy Kaling, Joan Jett, and even RuPaul. For one episode Key stopped by to chat with the Muppets. 
The actor also appeared in the 2020 version of Disney Parks Magical Christmas Celebration. Some Disney content featuring this actor are available for binge-watching on the company's streaming platform, titled Disney+.