Is Disney and Pixar's 'Coco' a Musical?
Miguel had to seize his moment, even if that meant disobeying his family. This character was a musician, and he had to perform during Día de Los Muertos.
Disney and Pixar's Coco features "Un Poco Loco" and "Remember Me," but is it considered a musical? Here's what the composer said about this award-winning animated film.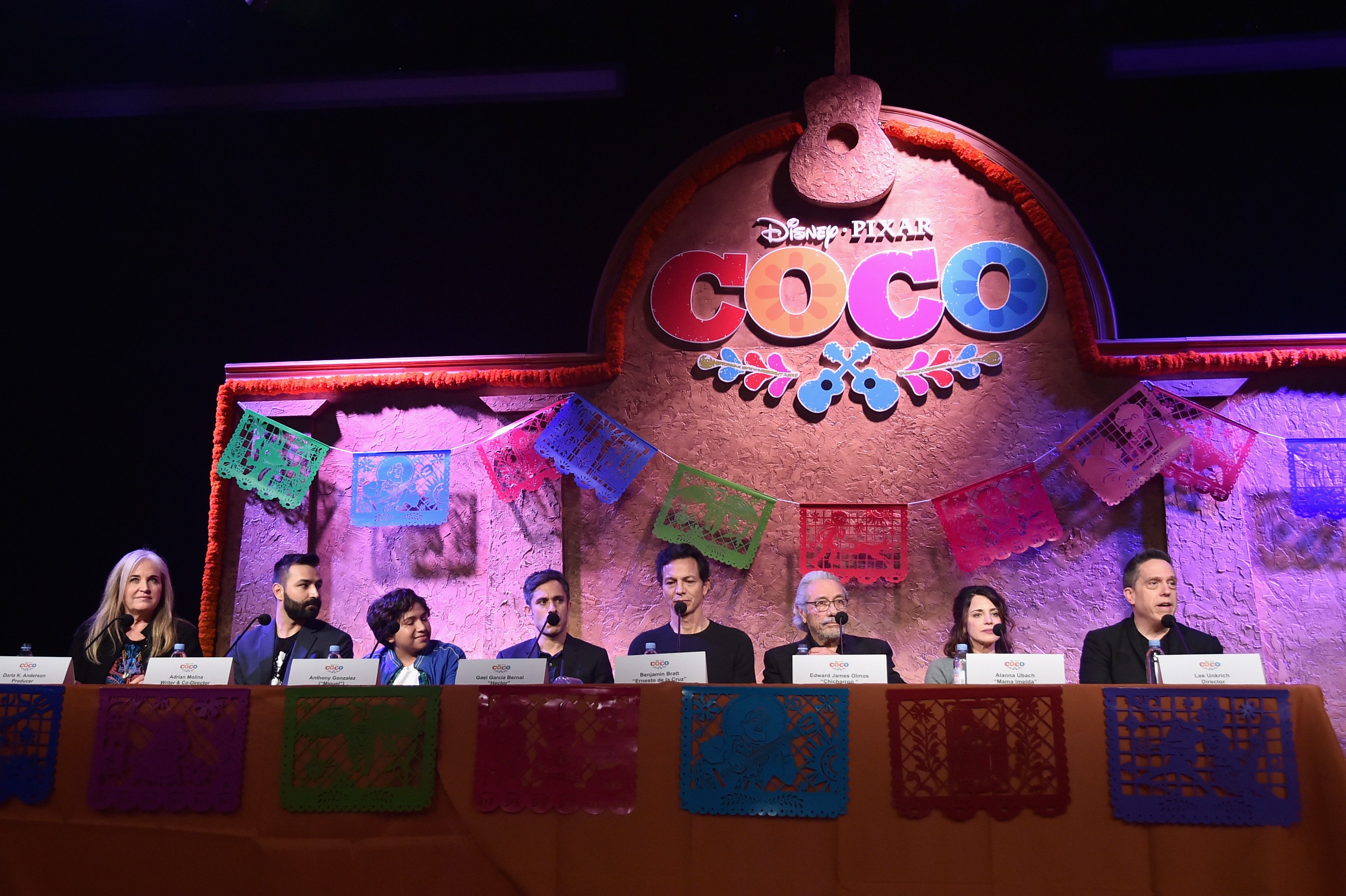 Disney and Pixar's 'Coco' includes songs like 'Remember Me' and 'Un Poco Loco'
In 2017, Disney and Pixar teamed up to release their film Coco. The film, which took place in Mexico, was bursting with color and overflowing with music. However, Coco wouldn't be the only Disney and Pixar movie that included music. Brave featured songs like "Touch the Sky" and "Into the Open Air."
Coco is one of the few musical movies created by Disney and Pixar. Coco told the story of one boy named Miguel with a passion for music. Because his family banned music in their home, this guitar player decided to seize his moment and perform at a talent show on Día de los Muertos.
He didn't plan on traveling to the land of the dead, surrounded by skeletons and spirit guides. Since its release, this animated film earned praise from fans and worldwide recognition.
Coco earned the Academy Award for Best Animated Feature. Some songs even earned millions of streams on Spotify. That includes the tracks performed by Ernesto De La Cruz, "Remember Me."
RELATED: Is 'Onward' Worth the Hype? Fans on Twitter Respond to Disney and Pixar's Latest Release
Related post url: 
Is Disney and Pixar's 'Coco' a musical?
Technically, Disney and Pixar's award-winning movie, Coco, is not a musical, but it does contain a few musical moments. During an interview with Slash Film, composer Michael Giacchino discussed the possibility of this animated film becoming a "full-fledged musical."
"I think at any point when you're developing one of these films, especially in the long years it takes to make, there's a lot of thought put into the style you want to tell the story," Giacchino said. "So it wouldn't be surprising that at some point they'd go, 'Oh, let's make a musical,' but then they'd go, 'Oh, let's try this, it's got great drama!'"
"So you're always trying everything," he continued. "And I think it always comes down to, what is the best for this story? What is the best way to tell this story? Is it a musical? Or is it a drama? Or is it maybe a movie about music with great source music? So it all comes down to what is best for this movie."
RELATED: 'Onward' Becomes Pixar's First Non-Sequel Since 2017's 'Coco'
Related post url: 
Disney and Pixar created animated films like 'Soul'
Aside from Coco, Disney and Pixar released a few other movies inspired by music. That includes the 2020 release, Soul, which told the story of one music teacher who dreams of becoming a professional jazz musician.
Coco is available for streaming on Disney+. To learn more about Disney's subscription service, visit their website.