Are Disney and Pixar Making a 'Ratatouille' Sequel?
Anyone can cook, even a rat named Remy. Here's what we know about Pixar's animated classic, 'Ratatouille,' and Disney's future plans for this character and movie.
Disney has a few Pixar-related sequels and spinoff planned for their streaming platform, Disney+. Although there was recently a Ratatouille-inspired virtual musical making its way around TikTok, Disney has not officially made a sequel to this animated film. Not yet, anyway. 
Here's what we know about Disney and Pixar's movie and their spinoffs, both inside and outside of the Disney Parks.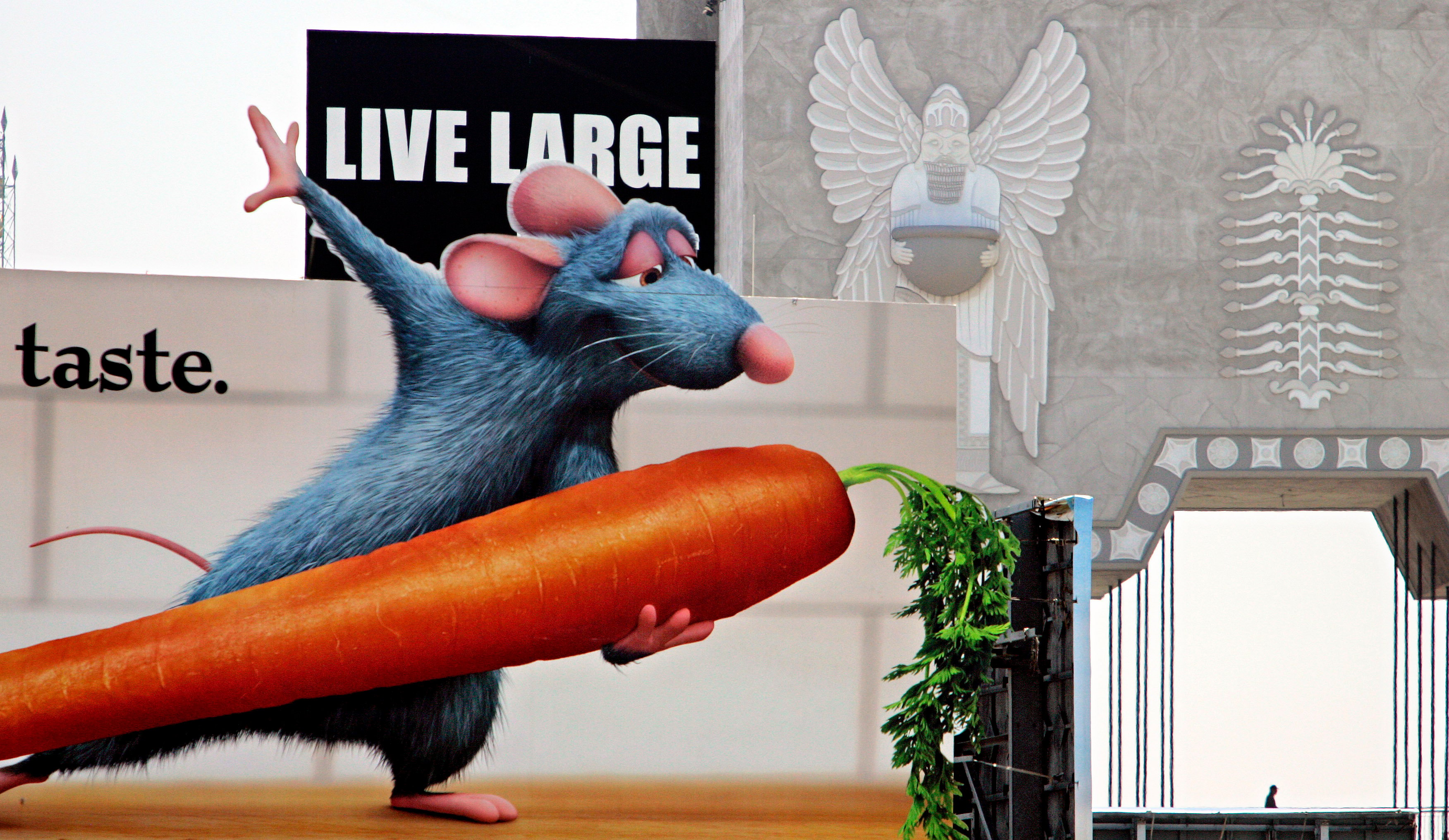 Disney does not currently have plans for a 'Ratatouille 2'
Pixar fans first met Remy, Linguini, and the other chefs of Gusteau's kitchen during 2007, when Ratatouille premiered. This film told the story of a rag-tag garbage boy who gets his big break after his experiments on a soup. 
What made the soup delicious, though, were the ingredients added by the talented "mini chef," a rat named Remy. Although this film is a favorite of many Disney and Pixar viewers, Disney does not currently have any plans for a second Ratatouille movie. A sequel is not completely out of the question, though. 
Disney+ did create a few spinoffs inspired by their animated films. That includes Lamp Life and Forky Asks a Question, which debuted following the animated film Toy Story 4. There's also Monsters At Work, based on Monsters Inc. and Monsters University, which is set to premiere during July 2021.
Disney World is opening a 'Ratatouille' themed section in Walt Disney World
Anyone can cook. Now, anyone can shrink down to the size of a rat and explore Gusteau's kitchen, thanks to the new ride debuting in Walt Disney World. That's Remy's Ratatouille Adventure of EPCOT's France Pavillon, which opens in October 2021.
This trackless ride will, reportedly, be similar to the Ratatouille-themed ride in Walt Disney Studios Park in Paris, France. For fans who can't get to the theme parks, though, the original movie is available for streaming anytime with a subscription to Disney+.
TikTok created a 'Ratatouille' inspired virtual musical
Featuring iconic songs like "Rat's Life" and "Remy the Ratatouille," the community on the social media platform, TikTok, created their own version of Disney and Pixar's animated film. This one told the story of Remy with songs and a live performance that benefited the Actors Fund.
"Although we do not have development plans for the title, we love when our fans engage with Disney stories," Disney said in a statement. "We applaud and thank all of the online theater-makers for helping to benefit the Actors Fund in this unprecedented time of need."
Disney has turned several of their animated stories into live stage productions, including The Lion King, The Little Mermaid, Beauty and the Beast, Aladdin, and Frozen, some of which are still on Broadway. They also released movie musicals like Into the Woods, as well as the live recording of Broadway's Hamilton.
The original Ratatouille is available for streaming on Disney+. To learn more about this streaming platform, visit its website.