Where Does Disney and Pixar's 'Luca' Take Place?
Just months after the release of Onward and Soul, Disney and Pixar released the teaser trailer for their animated film, Luca. This movie features elements of Italian folklore, showcasing the beauty of the Italian Riviera.
Here's what we know about the fictional town where Luca takes place.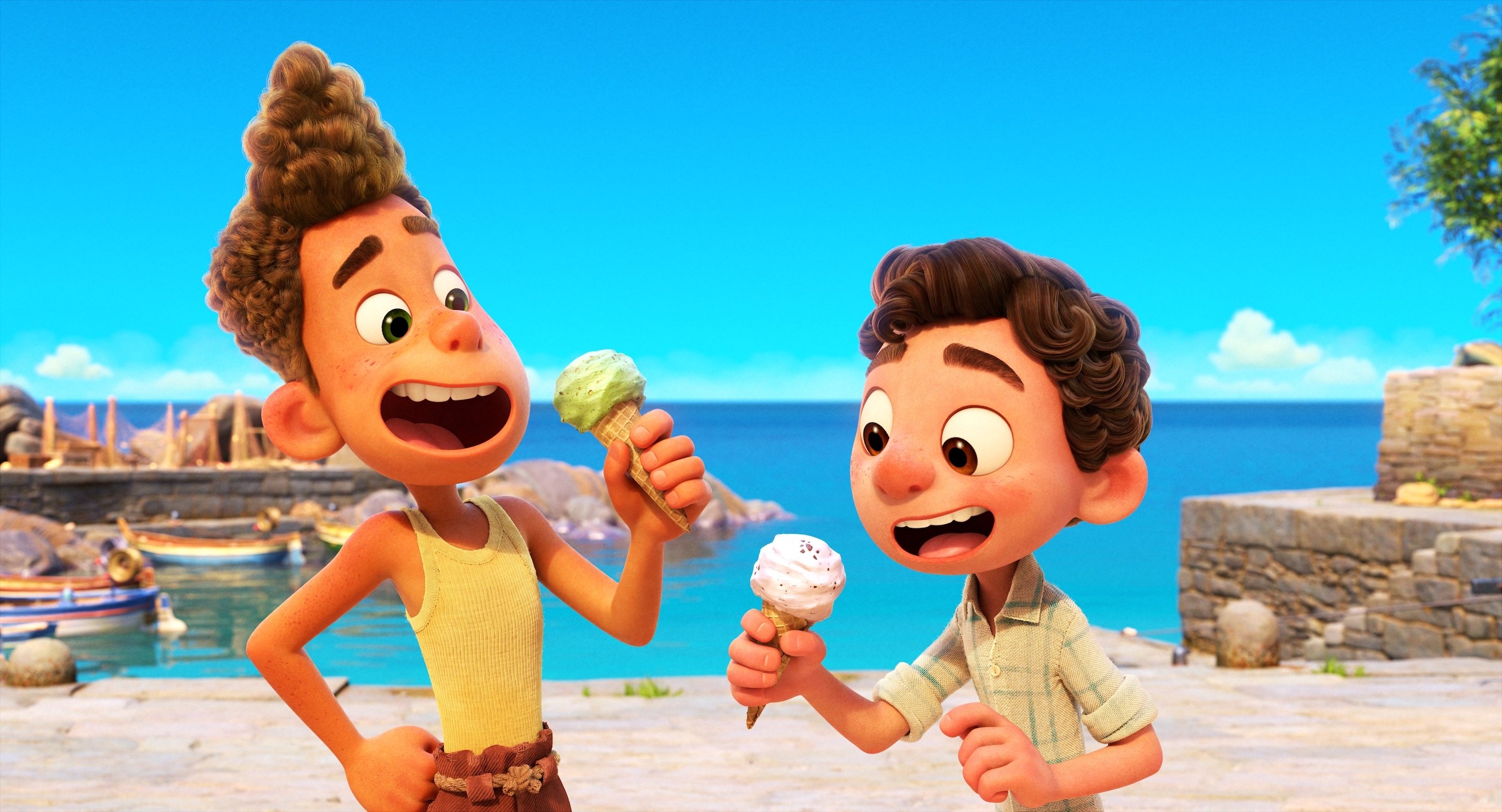 Disney and Pixar announced their sea monster-themed film, 'Luca'
This coming-of-age story features best friends Luca and Alberto Scorfano on their endless summer filled with gelato, pasta, and scooter rides.
When these two sea monsters risk everything to travel above water, they befriend a young adventurer named Giulia Marcovaldo. Together, these characters learn lessons about friendship and acceptance.
Luca takes place in the fictional town of Portorosso, a seaside community deeply entrenched in their fear of and belief in sea monsters. Located in Italy, this animated movie is full of color to showcase the beauty of the countryside.
RELATED: From 'Raya and the Last Dragon' to 'Luca' — Here's What Movies to Watch on Disney+ in June 2021
Disney and Pixar's 'Luca' takes place in the Italian Riviera
For the first time ever, a Disney and Pixar story is taking place in Italy. In order to create realistic and colorful scenery, several crew members traveled to Italy, picking the Cinque Terre region as the model for Portorosso.
"We went on fishing trips and took dips in the sea. I wanted to capture the colors and depths of the blues and greens of what makes the Mediterranean unique," production designer Daniela Strijleva said during an interview with Variety.
Other creators behind Luca, including director Enrico Casarosa, already had a personal history with Italy, sharing their love for the country with viewers across the globe.
"The first place is my memory because I grew up there, in Genoa where pesto comes from so we had to have some pesto, it's delicious, and my memories of the summers I spent there as a kid," Casarosa said during an interview with Mashable.
RELATED: The Easter Eggs in 'Onward' Connects Pixar's With Other Disney Films and Even 'Lord of the Rings'
Disney and Pixar released several other films now available on Disney+, including 'Coco'
Disney and Pixar's animated film, Coco, took place in Mexico and featured some elements of Spanish to tell the story. The movie also incorporated elements of Mexican culture, including the holiday Día de Los Muertos, or Day of the Dead.
As a Disney+ original, this animated film will be available exclusively on Disney's streaming platform, similar to the December 2020 release, Soul. This could be a direct result of the coronavirus (COVID-19) pandemic, which impacted the release date of Disney movies like The Jungle Cruise and Marvel's Black Widow.
Luca joins Disney+ on June 16, 2021, and will remain available for streaming on the platform. Until then, Disney and Pixar original movies like Toy Story 4, A Bug's Life, and Monsters Inc. are available for binge-watching. To learn more about Disney's subscription service, visit their website.