4 Comedy Shows to Watch on Disney+ Now That 'Modern Family' Is Over
Nothing can compare to Modern Family, ABC's Emmy-award winning comedy series. However, there are a few heartwarming (and funny) family-related shows on Disney+ that are a close second. From Diary of a Future President to Hannah Montana, here are a few of our favorite comedy series' available on Disney+.
The Disney+ original series, 'Diary of a Future President'
Another unique American family, Diary of a Future President follows the journey of Cuban-American middle school student, Elena Cañero-Reed. With the support of her family, Elena navigates some of the harder parts of life. The best part? Viewers learn that this bright student grows up to be the President of The United States. 
There's no word regarding if, or when, new episodes of this comedy series will premiere on the streaming platform. However, the entire first season of Diary of a Future President is released and available for binge-watching.
'High School Musical: The Musical: The Series'
Featuring the music and the stage production of Disney Channel's High School Musical, this comedy series is a "show within a show," meaning the characters of this series auditioned to portray the High School Musical characters for their school's production of the musical. It's a little confusing, we get it, but it's a lot of fun and drama, too.
Similar to comedies like The Office, High School Musical: The Musical: The Series is a mockumentary, meaning the characters sometimes talk directly to the camera. What makes the Disney+ series unique, however, is the original songs and the incredibly talented cast of young singers and dancers. 
This series has officially been renewed for its second season, which will presumably debut sometime during Fall 2020. Until it premieres, the entire first season of High School Musical: The Musical: The Series is available on Disney+.
The 21st Century Fox favorite, 'The Simpsons'
Doh! As one of the most iconic animated shows in television history, The Simpsons follows one family and their lives in Springfield. Since Disney acquired 21st Century Fox, most seasons of this comedy series is available on the company's streaming platform.
There are also new episodes available on Disney's subscription service, including Playdate With Destiny. Fans can also watch The Simpsons Movie, an animated film released during 2007.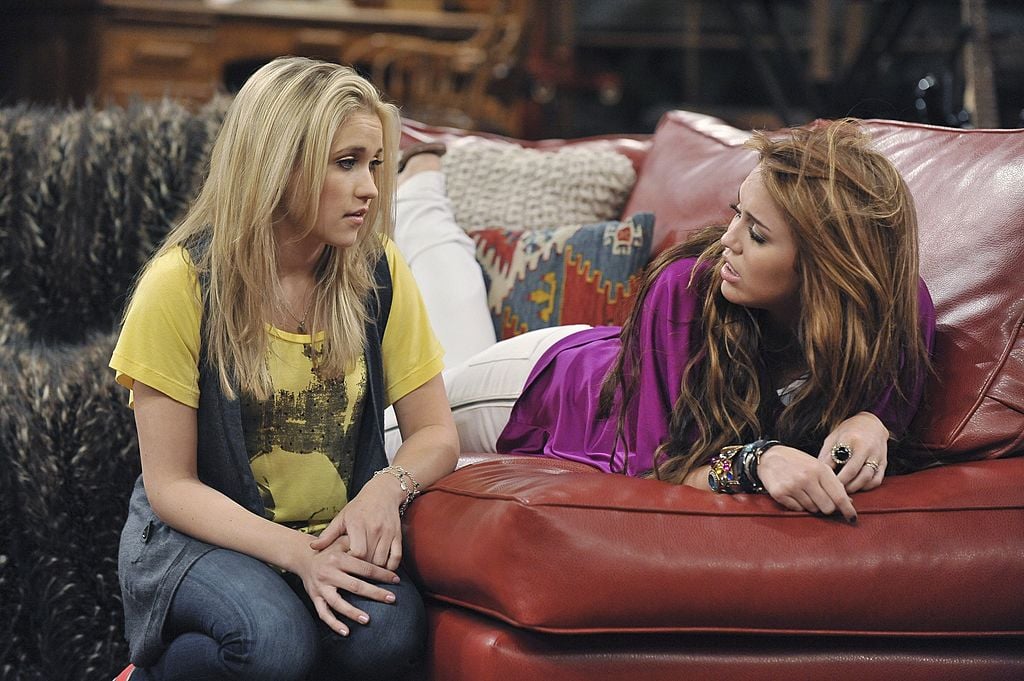 Disney Channel's classic series, 'Hannah Montana,' featuring Miley Cyrus
In Disney Channel's original series, this teen is living a double life. By day, she's an ordinary girl but by night, she's the international pop sensation, Hannah Montana. This series features Miley Cyrus as the title character, who often finds herself in unique and strange situations. It's quirky, it's funny, and it's a favorite of kids who grew up watching Disney Channel.
Most episodes of Hannah Montana are listed on Disney+. There's also The Hannah Montana Movie, Hannah Montana and Miley Cyrus: Best of Both Worlds Concert, and the Nicholas Sparks romantic comedy featuring Miley Cryus, The Last Song.
To learn more about Disney+ and to subscribe visit their website.