Disney Princesses That Aren't in the Official Princess Lineup
Disney princess get a lot of attention. Here's a few of the princesses Disney does not include in their official princess lineup.
Disney is one of the most viable brands on earth. From the release of Snow White and the Seven Dwarfs in 1937, princesses have remained a huge part of their brand. Princesses remain a huge part of their brand even as Disney adapts to new markets and social trends.
However, Disney princesses are a pretty exclusive club. There are several princesses from Disney movies who aren't included as part of the official Disney princess lineup. Let's look at some of these oft-ignored characters.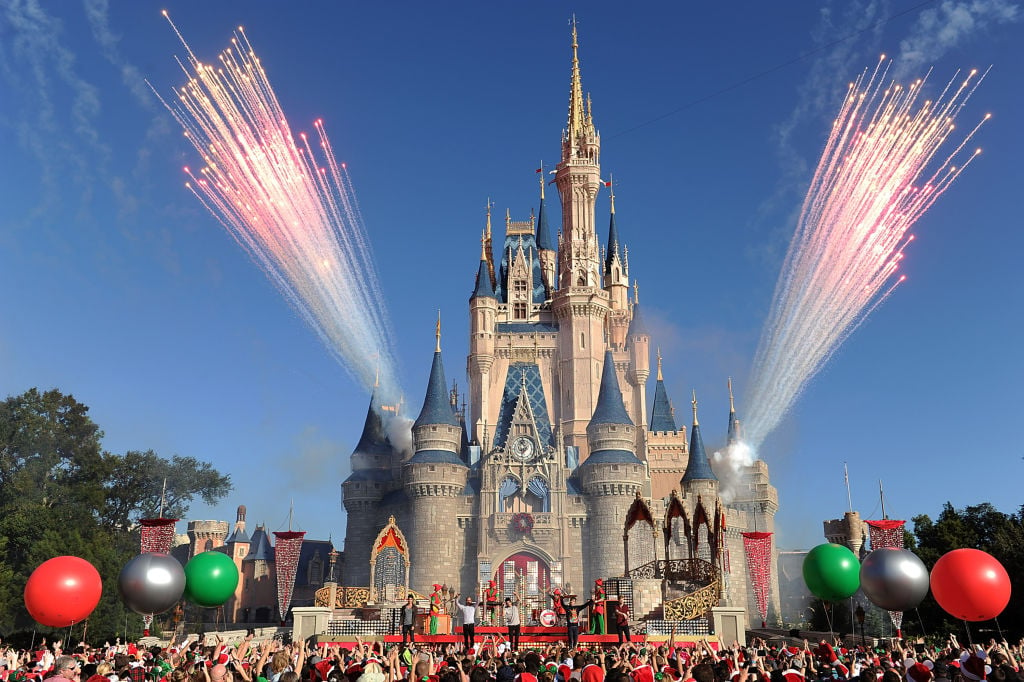 Eilonwy from 'The Black Cauldron'
According to Cinema Blend, there are eleven official Disney princesses so far. In chronological order, the princesses are Snow White, Cinderella, Sleeping Beauty, Ariel, Belle, Jasmine, Pocahontas, Mulan, Tiana, Rapunzel, and Merida. If Disney were a little more inclusive, Eilonwy from The Black Cauldron would be on the list between Sleeping Beauty and Ariel.
Fans debate which Disney princess was the first to be active or empowered. Some pick Ariel because she saved Prince Eric's life and made the decision to go on an adventure herself. Eilonwy graced the silver screen four years before Ariel, making her a true trendsetter.
Eilonwy has wit and a personality. She also gets to go on a grand adventure — even saving the film's male protagonist, Taran. However, Salon reports The Black Cauldron was a box office bomb. With that in mind, it's understandable Eilonwy was excluded from the official princess lineup.
Kidagakash Nedakh from 'Atlantis: The Lost Empire'
Kidagakash "Kida" Nedakh was another trailblazer. The princess of Atlantis: The Lost Empire, Kidagakash was the first black princess in an animated Disney film. She was also the princess of a fascinating world — a version of Atlantis from Greek mythology with futuristic technology.
Kida has it all: spunk, strength, and a killer outift. On top of that, she's played by voice-acting legend Cree Summer. Still, she remains an obscure character.
Sadly, according to E! Online, Atlantis: The Lost Empire wasn't a hit. Thus, it's easy to see why Kida was excluded from the princess lineup as well. However, Atlantis would have a Renaissance among fans who appreciate its visual style and mythos. Eventually, a black Disney princess would join the official lineup: Tiana from The Princess and the Frog.
Giselle from 'Enchanted'
Giselle is a princess who's a parody of earlier princesses. Fans who watch Enchanted will notice references to Cinderella, Sleeping Beauty, and other classic Disney movies. Giselle lightly parodies the innocence of the earlier Disney princesses while also working as a tribute to her forebearers.
Unlike The Black Cauldron and Atlantis, Enchanted was a hit. So why didn't Giselle become an official princess? Well, Disney doesn't seem to have commented on the matter. It's always possible they didn't want to pay Amy Adams for her likeness.
Perhaps it's for the best Giselle isn't part of the lineup. After all, she is a satirical character to a certain degree. Having her stand alongside character's she satirizing in official Disney merchandise might strike an odd note. Regardless of Disney's habit of ignoring Giselle, she's still a fan favorite.
Also see: The Most Underrated Disney Songs