Which of the Disney Princesses Would the BTS Members Be?
These boys are royalty in the K-pop world and these divas are princesses in the world of Disney. It's only fitting that fans shared which Disney princesses the BTS members would be. Here are a few of the similarities between these characters and the award-winning boy band. 
Suga is Elsa from Disney's 'Frozen'
Suga is one of the quietest members of this K-pop group, just like Elsa, who often keeps to herself for the sake of everyone else's safety. When he does "Let It Go," it's nothing short of magical. Suga leaves everything on the stage and in his music, especially when he performs as his alter-ego, Agust D. 
RM is Belle from 'Beauty and the Beast'
Belle from Beauty and the Beast is headstrong, smart, and she goes against the status quo to follow her dreams. RM is definitely the same way, as the leader of this award-winning K-pop group. He's a literal genius, with a reported IQ of 148, and is well-read just like Belle is. 
V is Anna from 'Frozen'
Anna is a little eccentric, but that's just why fans love her She wears her emotions on her sleeve and will do anything for those she loves. V from BTS is pretty similar, often making fans laugh with his unique habits. 
Jungkook is Rapunzel from 'Tangled'
With so much time home, Rapunzel picked up a few skills along the way. She can paint, she can make candles, and even chart stars well. Jungkook, as the "Golden Maknae" of BTS, is the exact same way. No matter what Jungkook does, he excels at it, whether that be singing, dancing, or even making a bouquet of flowers.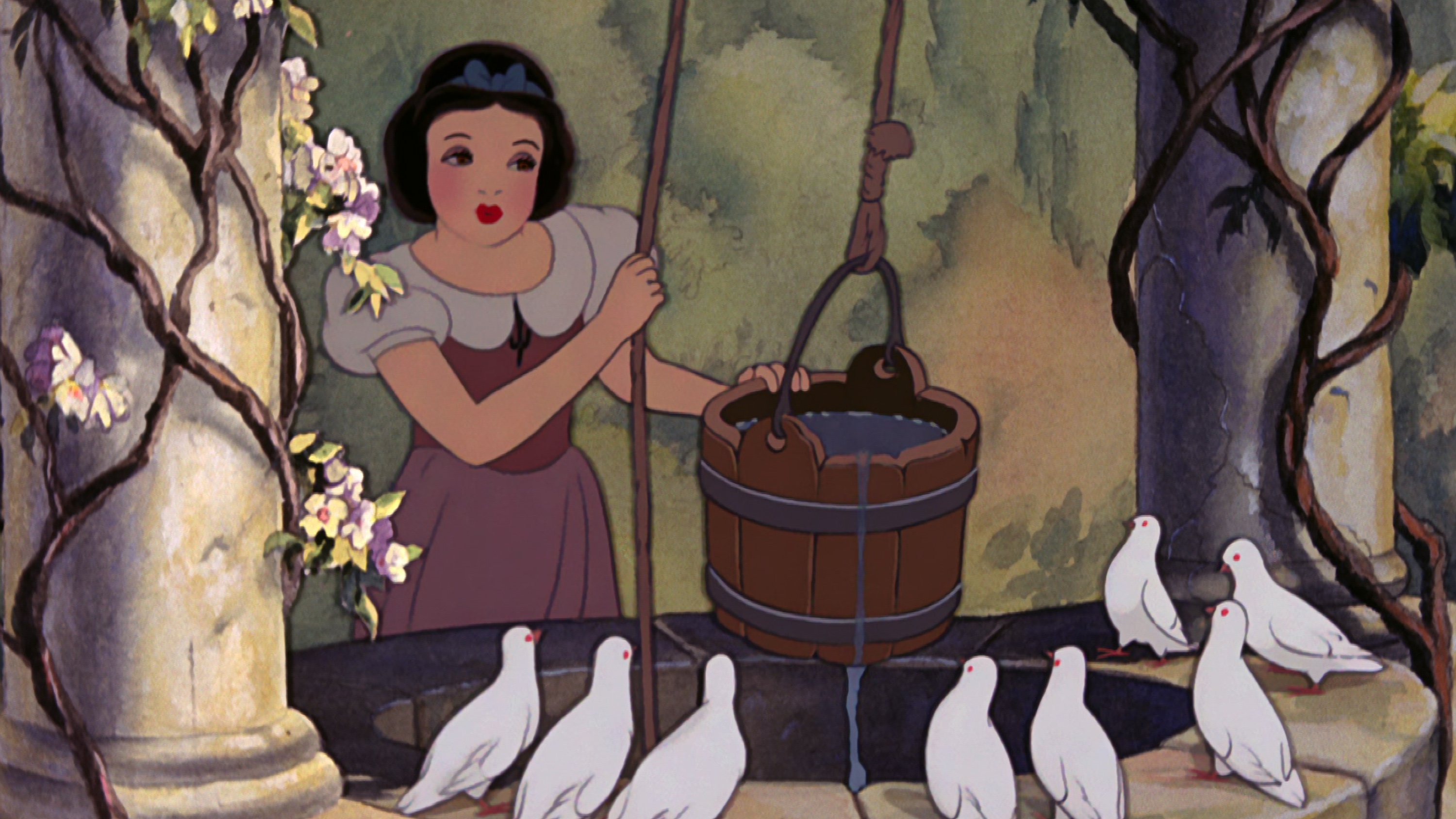 Jimin is 'Snow White' from 'Snow White and the Seven Dwarfs'
This K-pop idol is kind, warm, and loving. Who better to represent him than Snow White from Snow White and the Seven Dwarfs. This princess is definitely the "fairest of them all," befriending everyone from animals to dwarfs throughout her animated movie. (She's a great singer, too.)
Jin is Cinderella
Despite her hardships and challenges, Cinderella always remains gentle and good-natured toward everyone she meets. Whether he's in an interview or just hanging out with the other members, Jin holds that same grace. (That's not to say he won't let loose and have fun from time to time.)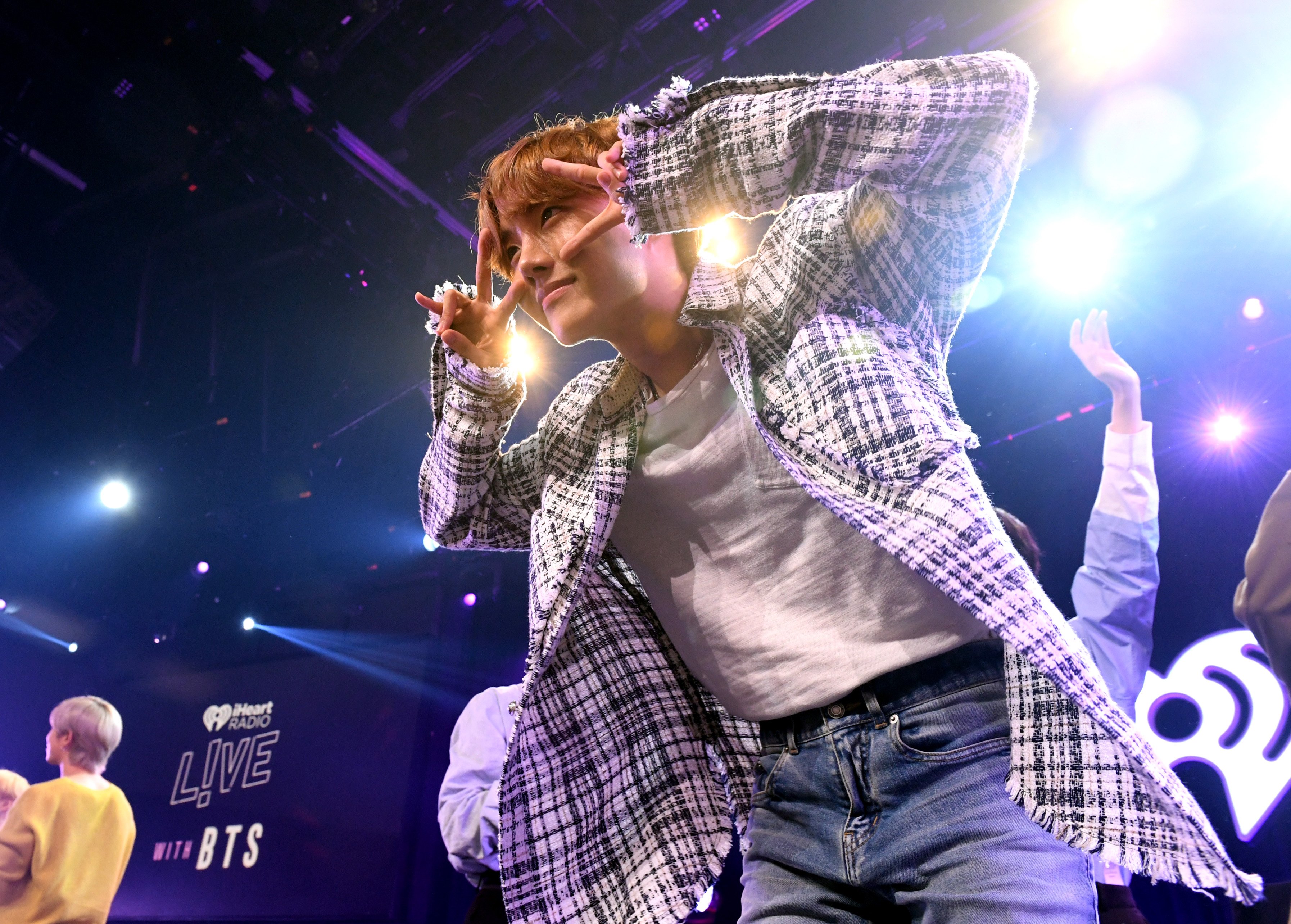 J-Hope is Moana 
Moana is pretty selfless, journeying across the sea, risking her life, to save her island and her family. J-Hope appears to do the same thing for his fans, often calling them his "hope," while he is theirs. He's bright and outgoing, just like Moana, but still courageous and brave. We totally see the similarities. 
Map of the Soul: 7 ~ The Journey ~ premieres on July 14. Additionally, music by BTS, including the single "Stay Gold" and Map of the Soul: 7, is available for streaming on platforms like Spotify and Apple Music.
RELATED: Is Jungkook the Last BTS Member to Create a Solo Song? Here's What We Know About 'Still With You' and the Mixtapes of These K-Pop Idols
RELATED: Jimin From BTS Finally Puts the 'Dumpling Incident,' Mentioned During 'The Late Late Show With James Corden,' to Rest