Disney: Are Snow White and the Evil Queen Related?
Despite what the Evil Queen wants, Snow White is the fairest of them all. Are these iconic Disney characters actually related? 
Here's what we know about this princess and villain from the animated film, Snow White and the Seven Dwarfs.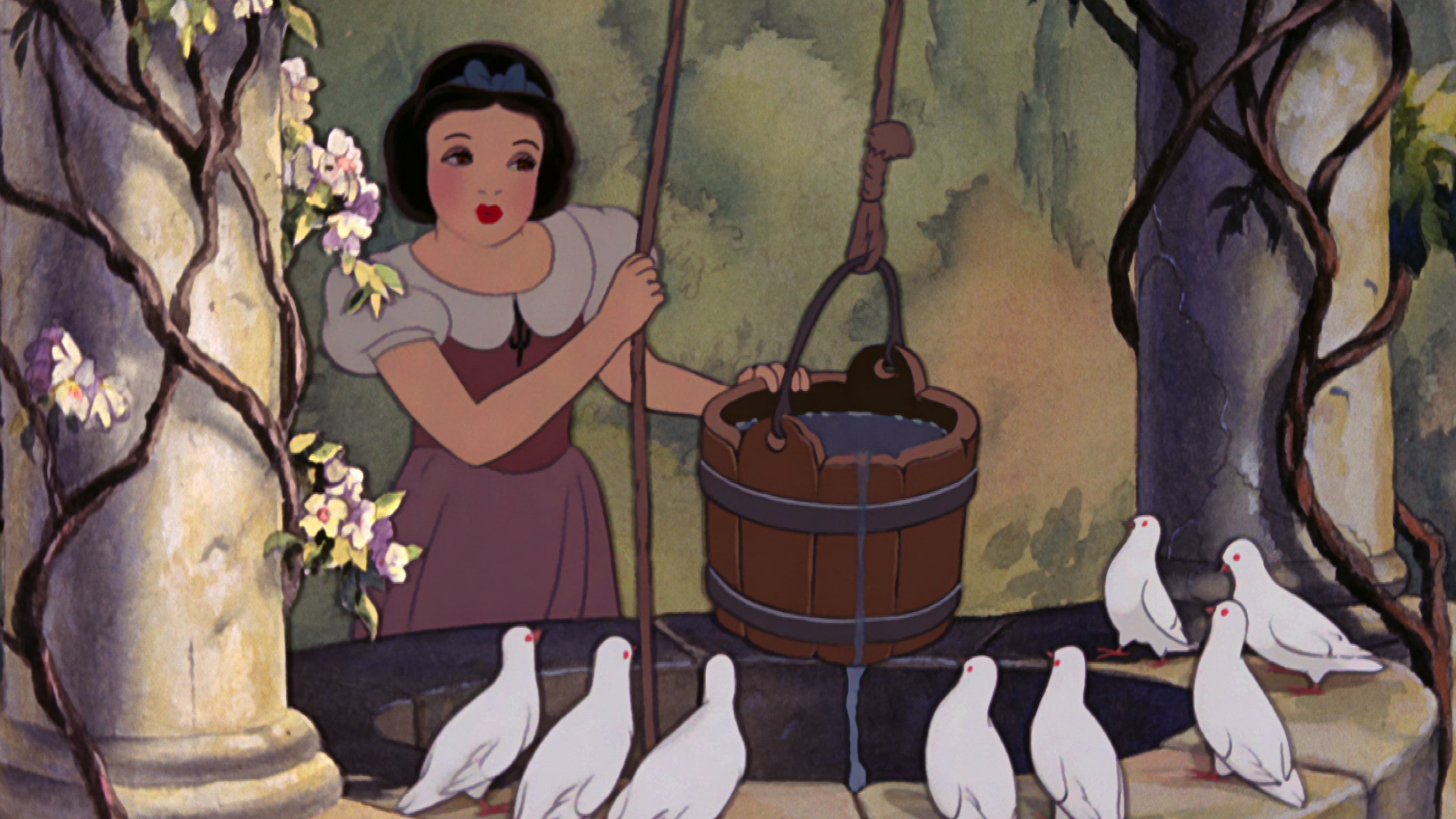 Rachel Zegler will portray Snow White in Disney's live-action adaptation of their animated film
Snow White was Disney's first official princess. She was also the fairest in the kingdom, overcoming a spell put on her by the "Evil Queen." This character appeared in the Disney 1937 film Snow White and the Seven Dwarfs.
Now, hot off the heels of her appearance in Steven Spielberg's West Side Story, Rachel Zegler announced she will portray Snow White in Disney's live-action adaptation of Disney's animated classic.
"Rachel's extraordinary vocal abilities are just the beginning of her gifts," director Marc Webb said during an interview with Deadline. "Her strength, intelligence, and optimism will become an integral part of rediscovering the joy in this classic Disney fairytale."
This wouldn't be the first time Snow White appeared in another Disney-related project. Snow White, her prince, and the Evil Queen appeared in live-action form for ABC's drama series Once Upon a Time.
Just like the original animated movie, the Evil Queen had no problem getting rid of Snow White to be the fairest of them all. Was this Disney villain actually related to Snow White, though?
Is Snow White related to the 'Evil Queen'?
So, the hunter refers to Snow White as the "little princess," but is this kind character actually related to the "Evil Queen?" Turns out, the unnamed Evil Queen of the original Snow White and the Seven Dwarfs is not related to the princess. 
The Evil Queen is a stepmother to Snow White. This non-blood relation doesn't make poisoning the princess any better. Thankfully, after a run-in with the seven dwarfs, this queen met her demise. 
Other Disney stepmothers in Disney movies proved their wickedness
Snow White wouldn't be the only Disney princess with a nasty stepmother. After Cinderella's father died, her stepmother turned this character into a maid, treating her poorly in the process. As a result, Lady Tremaine earned her "Wicked Stepmother" nickname from Disney fans.
Dame Olga from Ella Enchanted took advantage of her stepdaughter's kindness. That's especially true when other members of this family discovered the main character was always obedient. 
Disney's live-action film, Enchanted, poked fun at the evil stepmother stigma. Although Giselle reassured her young friend that not every stepmother is evil, Prince Edward's stepmother from this film showed her wicked side.
Disney's original animated film Snow White and the Seven Dwarfs is available on the company's streaming platform. To learn more about Disney+ and to subscribe, visit their website.