Disney: What Is Sleeping Beauty's Actual Name?
This character goes by a few names. To Prince Phillip's father, she was "some peasant girl," while Flora, Fauna, and Merryweather called her Briar Rose. Some Disney fans even call this princess by the title of her movie, which is Sleeping Beauty.
What is this princess's real name? Here's what we know about Disney's iconic character.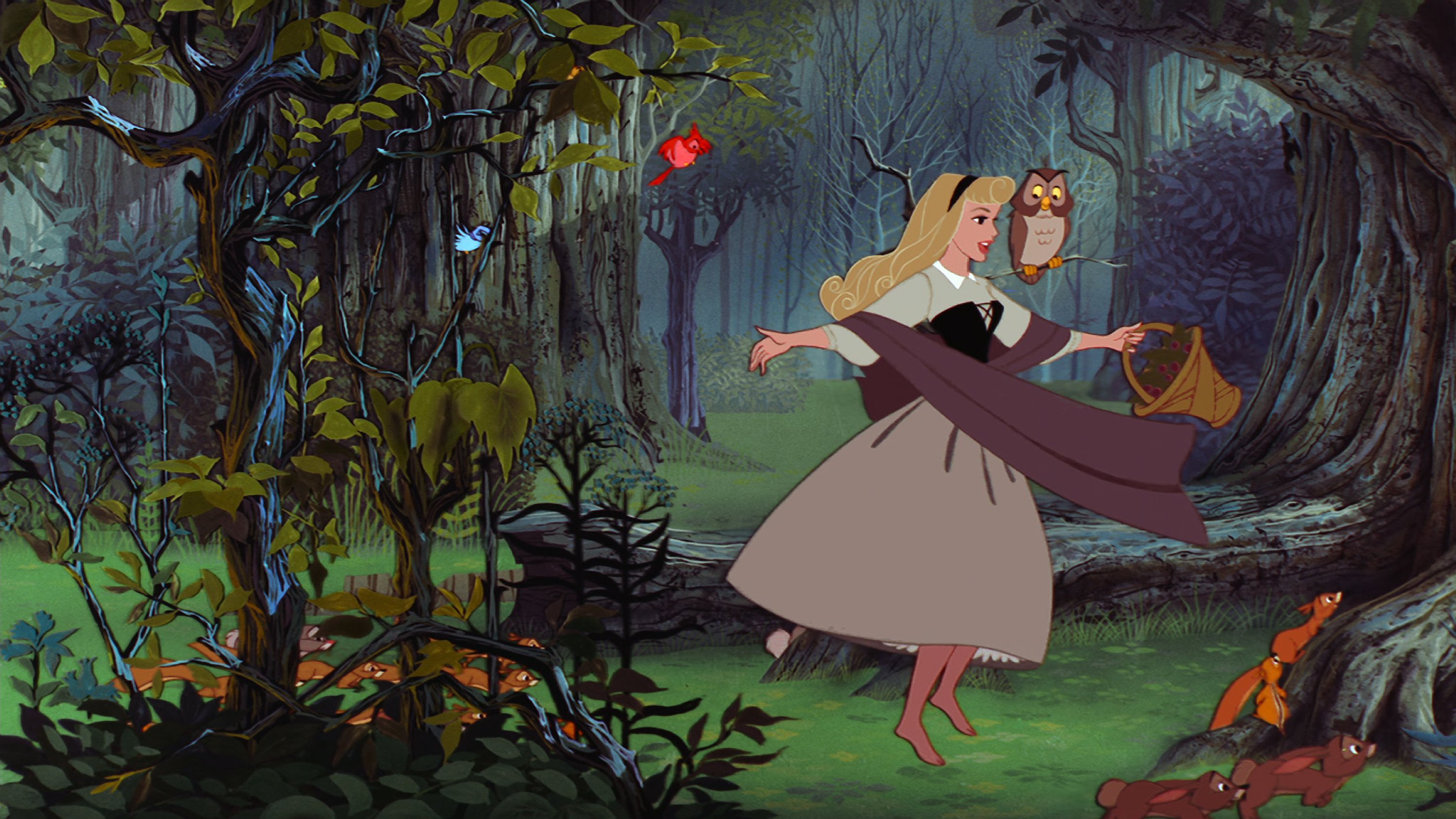 'Sleeping Beauty' is one of the official Disney princesses
Sometimes she's wearing pink, other times she's wearing blue. This princess was the star of Disney's 1959 film, Sleeping Beauty, making her the company's third official princess after Cinderella and Snow White.
This character returned for the live-action spinoff, Maleficent, and the sequel titled Maleficent: Mistress of Evil. This time, she was portrayed by Elle Fanning, showing a different side of the animated film's protagonist and the villain. The character also had a brief cameo in Ralph Breaks the Internet.
What is the real name of Disney's 'Sleeping Beauty'?
Although some Disney fans know this character by her nickname, Sleeping Beauty, this character's real name is Aurora, given to her by her parents during the film. Throughout Sleeping Beauty, she's referred to by another name.
To protect this character, the three good fairies hid the princess in the forest, giving her another name in the process. As a result, Aurora is referred to as Briar Rose, which is how the prince first meets this character.
Once the three good fairies reveal her true identity, Aurora is again referred to by her birth name. She returns to her life in the castle. Of course, Aurora danced off with her prince from "once upon a dream." She also became one of Disney's first official princesses, along with Cinderella and Snow White.
According to Cinema Blend, there are eleven official Disney princesses in the company's "lineup." That's Snow White, Cinderella, Sleeping Beauty, Ariel, Belle, Jasmine, Pocahontas, Mulan, Tiana, Rapunzel, and Merida.
RELATED: Fans React to the Live-Action 'Beauty and the Beast' Finally Premiering on Disney+
Do any other Disney princesses go by their nicknames?
Sleeping Beauty and Mulan are the only two Disney princesses who go by aliases. Aurora was referred to as Briar Rose, while Mulan went by Ping while training in the army.
However, Mulan's fake name only lasted until it was discovered that she was a woman. A few other Disney characters are known by nicknames in the Disney fandom.
That includes Robert Parr, who performs heroic acts under the secret identity of Mr. Incredible. In his film The Huncnhback of Notre Dame, the townspeople sometimes refer to Quasimodo as the "bellringer of Notre Dame." 
RELATED: Is Mulan a Princess? How Disney's Live-Action Adaptation Could Change This Character
Sleeping Beauty is available for streaming on Disney+, as are Disney princess films like Snow White and the Seven Dwarfs and Beauty and the Beast. To learn more about Disney's streaming platform and to subscribe, visit their website.