Disney: Why Is Music Not Allowed in 'Coco'?
Miguel loves music and his idol, Ernesto de la Cruz. Unfortunately, his family isn't accepting of his passion. Here's what we know about Disney and Pixar's animated film, Coco, and why the Riviera family absolutely banned music from their household.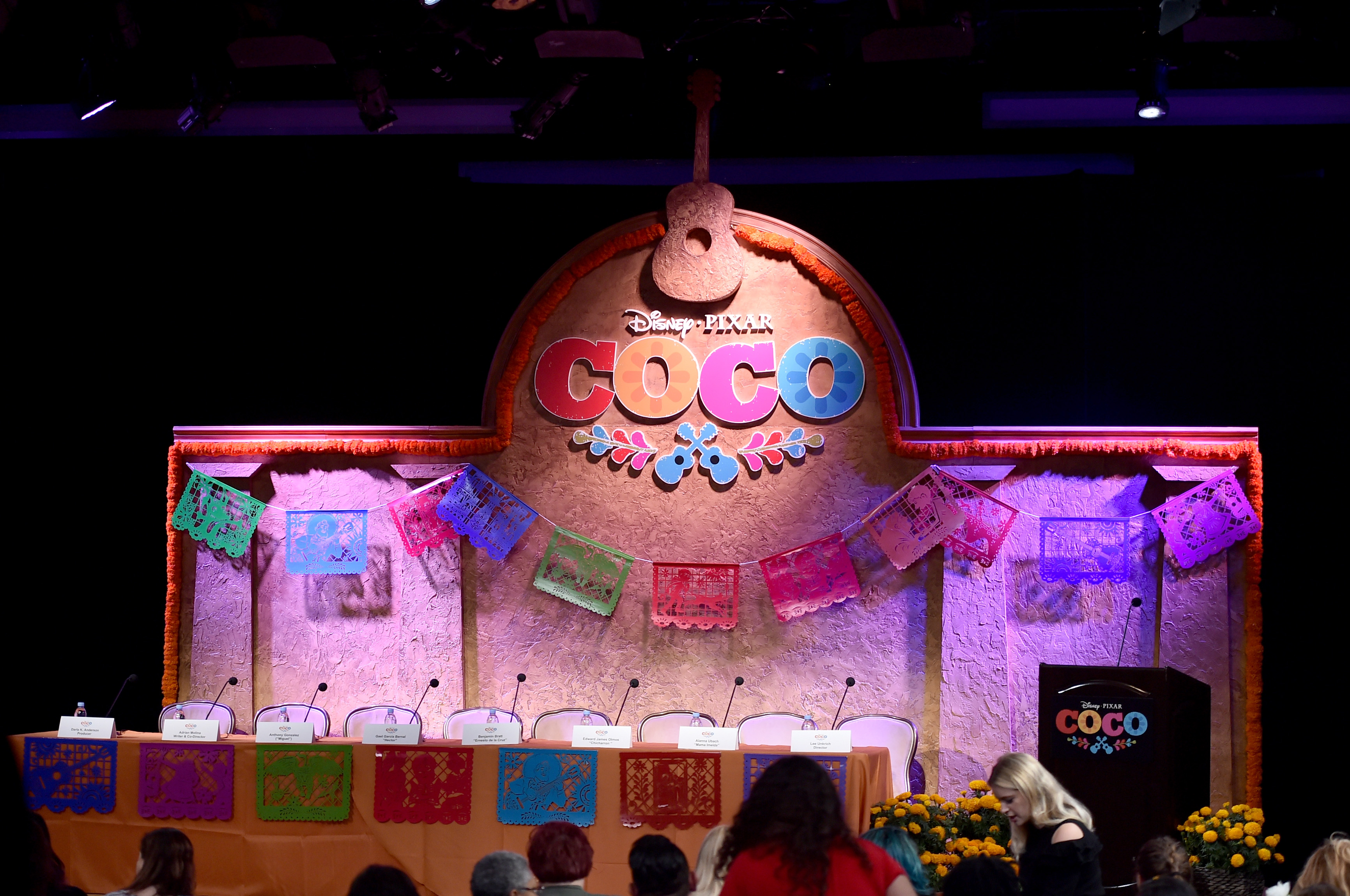 Is music banned in Disney and Pixar's 'Coco'?
Disney and Pixar collaborated on films like Incredibles 2, Onward, and Soul. In 2017, they released their Academy Award-winning animated film titled Coco. This animated movie tells the story of one young boy, Miguel, with a passion for music.
Unfortunately, he's growing up in a house where all music is forbidden. Music is not banned in Mexico, just in the Riviera home. In fact, Miguel shares that his family is probably the only family in Mexico that doesn't like music.
RELATED: Is 'Onward' Worth the Hype? Fans on Twitter Respond to Disney and Pixar's Latest Release
Related post url: 
The Riviera family in 'Coco' allows Miguel to pursue his dreams
At the beginning of Coco, Miguel tells the story of his family. In particular, his Mama Imelda. She married a musician and they had a child together. After he went to tour the world and never returned, Imelda banned music from her household. Instead, she sold shoes, which became the traditional career of the Riviera family.
That was unfortunate for Miguel, who hated shoes and loved to play music. He secretly pursued his passion for the guitar and, on one Día de Los Muertos, decided to "seize his moment" and play at a local talent show.
He didn't plan to travel to the Land of the Dead and meet his relatives, including Mama Imelda. After seeing the healing power music had on Mama Coco, the Rivieras allowed Miguel to follow his dreams and play music.
RELATED: 'Onward' Becomes Pixar's First Non-Sequel Since 2017's 'Coco'
Related post url: 
'Coco' character, Miguel, was inspired to pursue music by Ernesto de la Cruz
During one interview with Theresa's Reviews, the actor behind Miguel, Anthony Gonzalez, shared the similarities between himself and his animated character. One of the biggest similarities was that they were both inspired by their idols.
"I feel like Miguel and I just both want to pursue our dreams. Miguel looks at his idol, like he wants to be just like him," Gonzalez said. "That's the quote he says — 'I want to be just like him.'"
"I have a lot of singing idols and acting idols," he continued. "I want to be just like them, too. I'm very similar to Miguel because we both just love the music."
When Miguel finally met his hero, however, this singer turned out to be a bad guy. He killed his best friend in order to seize his moment. It was all worth it, though, when Miguel discovered that a songwriter named Hector is his actual relative.
Disney and Pixar's Coco is available for streaming on Disney+, as are movies like Soul and Onward. To learn more about this subscription service, visit their website.