Disney Will Never Work With Scarlett Johansson Again
Scarlett Johansson has long been heralded as a talented and beautiful actor, and she was even the highest-paid actress in 2018 and 2019. She has an incredibly long resume, filled to the brim with impressive roles, but the star won't be featured in any more Disney movies after a recent lawsuit. Learn more about Johansson's career up to this point, the now-infamous lawsuit, and projects she has on the horizon. 
Scarlett Johansson's career so far
Johansson's career in Hollywood began in 1994, when she was featured on Late Night with Conan O'Brien and portrayed Lauren Nelson in North, a film starring a young Elijah Wood as a child that travels the world in search of new parents. IMDb reports that she went on to secure two roles in 1995, 1996, and 1997 each, including the role of Molly Pruitt in Home Alone 3. 
Her portrayal of Grace MacLean in the 1998 film, The Horse Whisperer garnered her more recognition, and she began working steadily throughout the early 2000s. Many fans of the SpongeBob SquarePants Movie might recognize her voice as Princess Mindy, a role she also played for the video game of the same title. After appearing The Prestige in 2006 and The Nanny Diaries in 2007, she secured even larger roles, such as Kelly Foster in We Bought a Zoo in 2011 and Samantha in Her in 2013. 
In 2010, Johansson joined the Marvel Comic Universe, playing Natalie Rushman in Iron Man 2, later becoming Black Widow in subsequent Marvel movies throughout the decade. Most recently, she starred in Marriage Story with Adam Driver and as Rosie in Jojo Rabbit in 2019. Her last movie to be released was Black Widow earlier this year, and it looks to be her last Marvel film. 
Johansson's lawsuit with Disney
We Got This Covered reports that Johansson sued Disney over the release of Black Widow. Disney in turn has opted to cut ties with the actress, which means that her involvement in upcoming Disney-sponsored projects will likely be halted until the role can be filled by someone else. Johansson was set to appear in an upcoming Tower of Terror movie. 
Johansson sued the company because she was promised by Disney back in 2017, when she signed the contract for Black Widow, that it would be a movie theater exclusive. This tied Johansson's pay and bonuses to how the film performed in theaters, but Disney instead released it in theaters and on the streaming platform Disney+ the same day. 
The film performed well overall but wasn't exactly a sweeping success at the box office, as most people opted to watch it at home with their Disney+ subscription. Johansson sued Disney, and Disney released a statement shortly after stating, "The lawsuit is especially sad and distressing in its callous disregard for the horrific and prolonged global effects of the COVID-19 pandemic," according to Giant Freakin Robot.
Her upcoming projects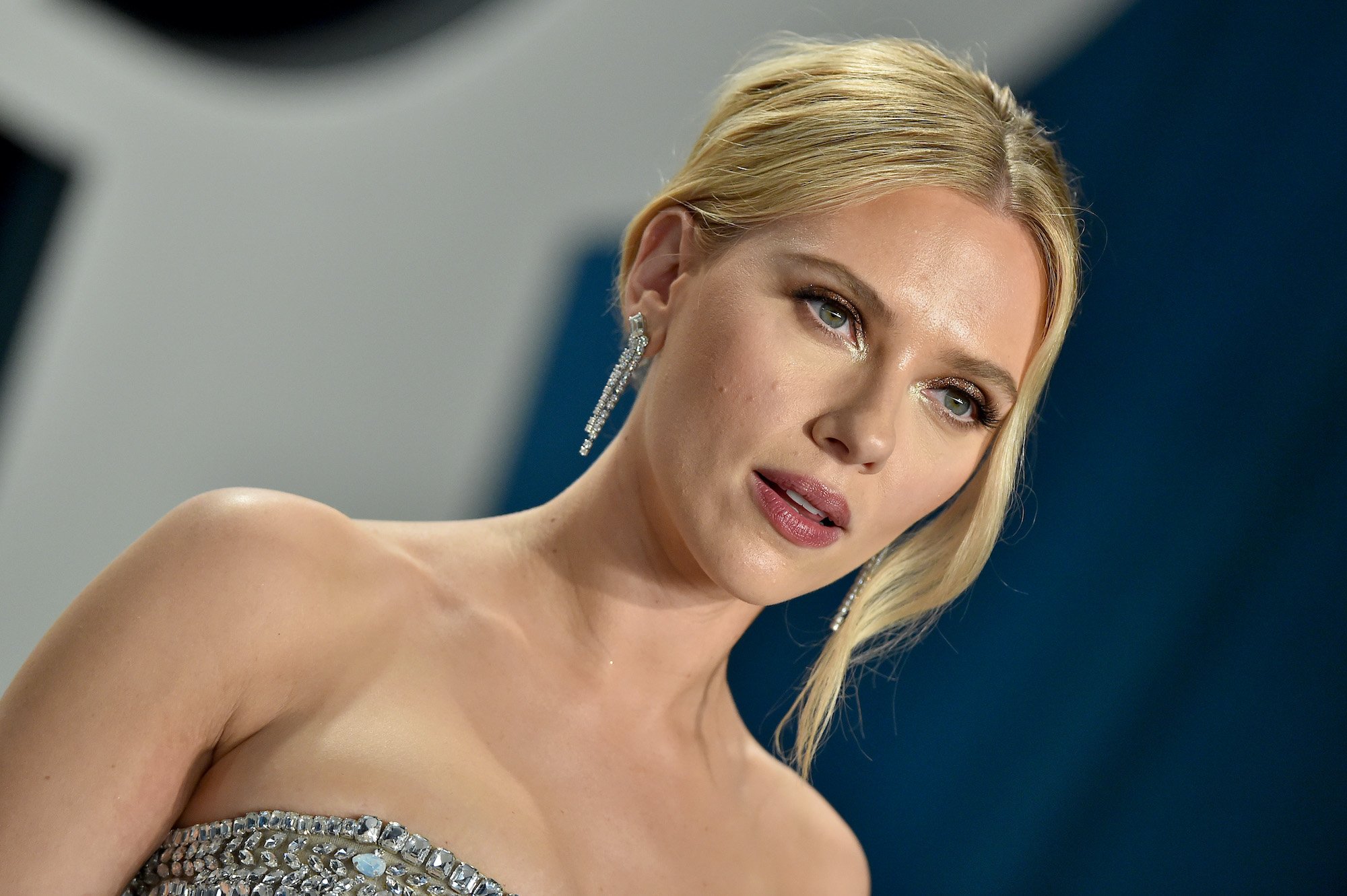 Fortunately for Johansson, she still has plenty of other non-Disney-related projects in the works. She just wrapped playing Ash in the upcoming Sing 2 movie, due later this year. IMDb also reports that she has been cast in an untitled Wes Anderson Film currently in the works, and this movie is set to release in 2022. 
Not much is known about this particular project, other than the fact that Margo Robbie, Tom Hanks, Jeffrey Wright, and Brian Cranston will make an appearance. She is also rumored to be playing Audrey in Little Shop of Horrors sometime in the near future, and she has a starring role in the film Bride, which is currently in pre-production. 
There is no doubt that Johansson is a talented and versatile actress, so it will certainly be interesting to see where her career takes her in the future, even without roles in Disney films.