Disney's 2021 'Under Wraps' Reboot Resurrects 1997's Mummified Halloween
Disney is riding the sequel (and remake) train. The company announced a Cruella 2 shortly after Cruella's May 28, 2021, premiere. And ready or not, Disney also confirmed a Hocus Pocus 2, Disenchanted, and a Jungle Cruise 2. Now, with the 2021 Under Wraps remake, Disney+ subscribers want to know if it's worth the watch.
The new movie officially premiered on Disney Channel on Oct. 1, 2021. But Disney+ subscribers can add Under Wraps to their plans on Oct. 8. Here are the trailer highlights, cast information, and how the remake honors its predecessor.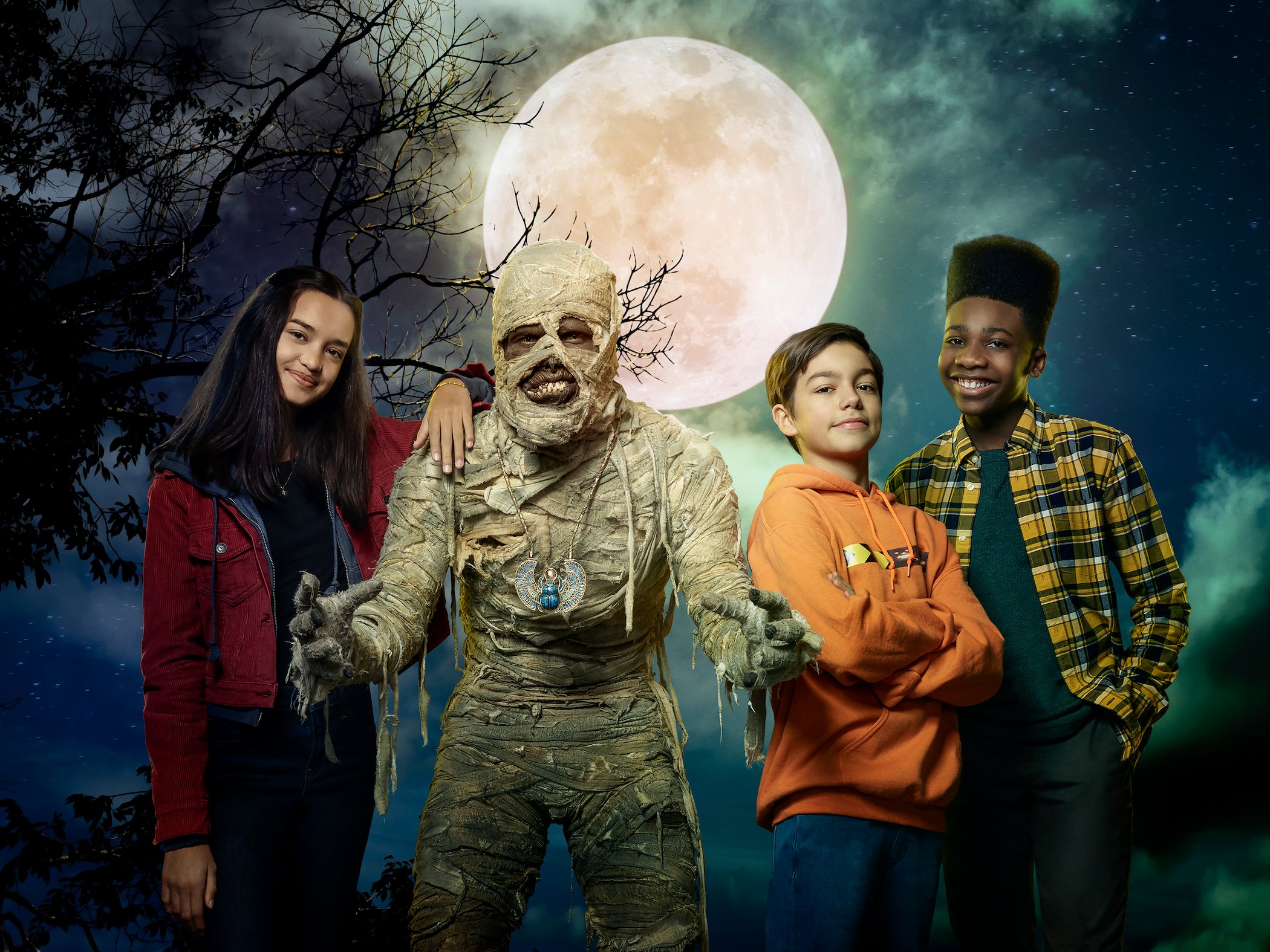 2021 'Under Wraps' remake trailer highlights
Under Wraps' new cast includes Sophia Hammons, Malachi Barton, Phil Wright, and Christian J. Simon. The characters Amy, Gilbert, and Marshall shockingly uncover the stolen mummy's tomb in a dark, creepy basement—ideal for the setting. The new mummy (still dubbed "Harold") entertains viewers with his comical, clumsy, and gentle demeanor.
The trailer unfolds how Marshall and his friends befriend their undead buddy. They bring him to the school dance, where he performs a slick dancefloor routine. Not only that but Marshall also sleeps near his friend, emulating his resting mummy pose.
Nevertheless, the comedic moments steal the show. The trailer reveals Harold getting tied up (pun intended)—a bus unknowingly drags him through the road. Next, the pre-teens disguise their pal with a pretty conspicuous outfit.
How will the new 'Under Wraps' pay homage to the 1997 film?
In an interview with Coming Soon, the 2021 Under Wraps remake director Alex Zamm explained his inspiration. Being the avid fan he is, Zamm wanted to pay homage to the 1997 flick.
"My first and foremost intent was to be faithful to the original and to honor it because I loved it and I grew up with it and I feel very privileged to introduce this story to a new generation. I'm a huge fan of monster movies, but I wanted to really find more and more moments to humanize Harold … I love what the first one did with the hospital sequence, where they used the paddles on him, and he goes to the fast-food restaurant window. So we gave Harold agency when he sees the picture of the princess, we say, 'Oh, why is he after finding out about her?' It gives him a mystery to follow and it gave us a fun sequence for him being dragged by a bus."
Per Zamm's comments, the new Under Wraps doesn't intend to alter the original. Instead, it pays tribute to its individuality while introducing a modernized rendition with new stunts, prosthetics, and above all, the cast. In comparison to 1997's Under Wraps, the 2021 film has more diversity.
RELATED: 'Hocus Pocus': Leonardo DiCaprio Was Offered 'More Money Than [He] Ever Dreamed of' for the Disney Halloween Movie