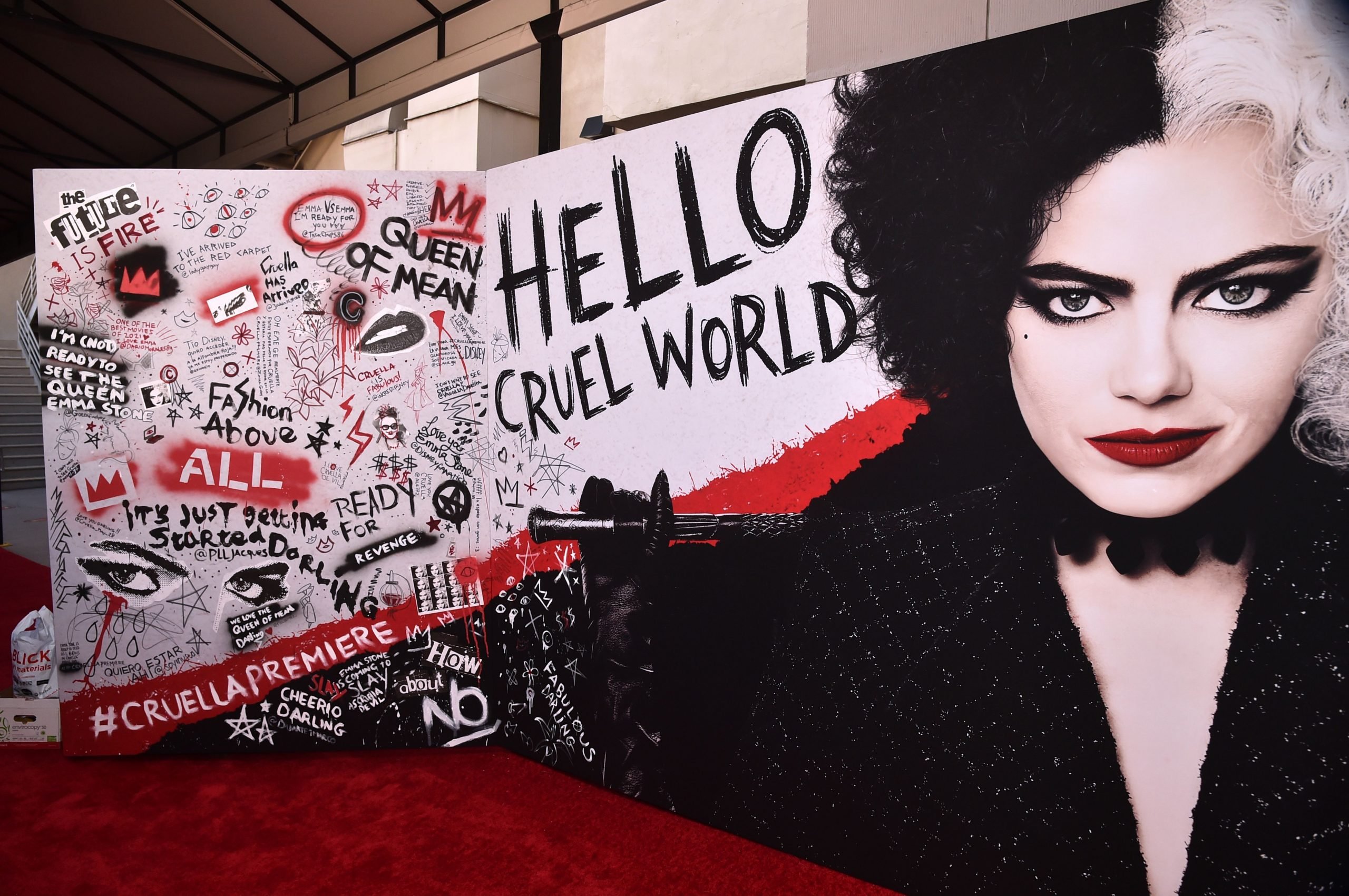 Disney's 2021 vs. Original Cruella de Vil Costume: Which One Fans Really Want for Halloween
Fans are conflicted between Disney's new 'Cruella' and the original Cruella de Vil Halloween costume
"Born brilliant, born bad, and a little bit mad," Cruella is back for Halloween. Now, Disney fans are fashionably conflicted: should they sport the traditional Cruella de Vil costume or the all-new Emma Stone wardrobe?
Whether they're a fan or not, many viewers recognize the infamous 101 Dalmations Cruella costume. But the 2021 Cruella introduced many more fashion options. So which will it be for this year's Halloween costume, darlings?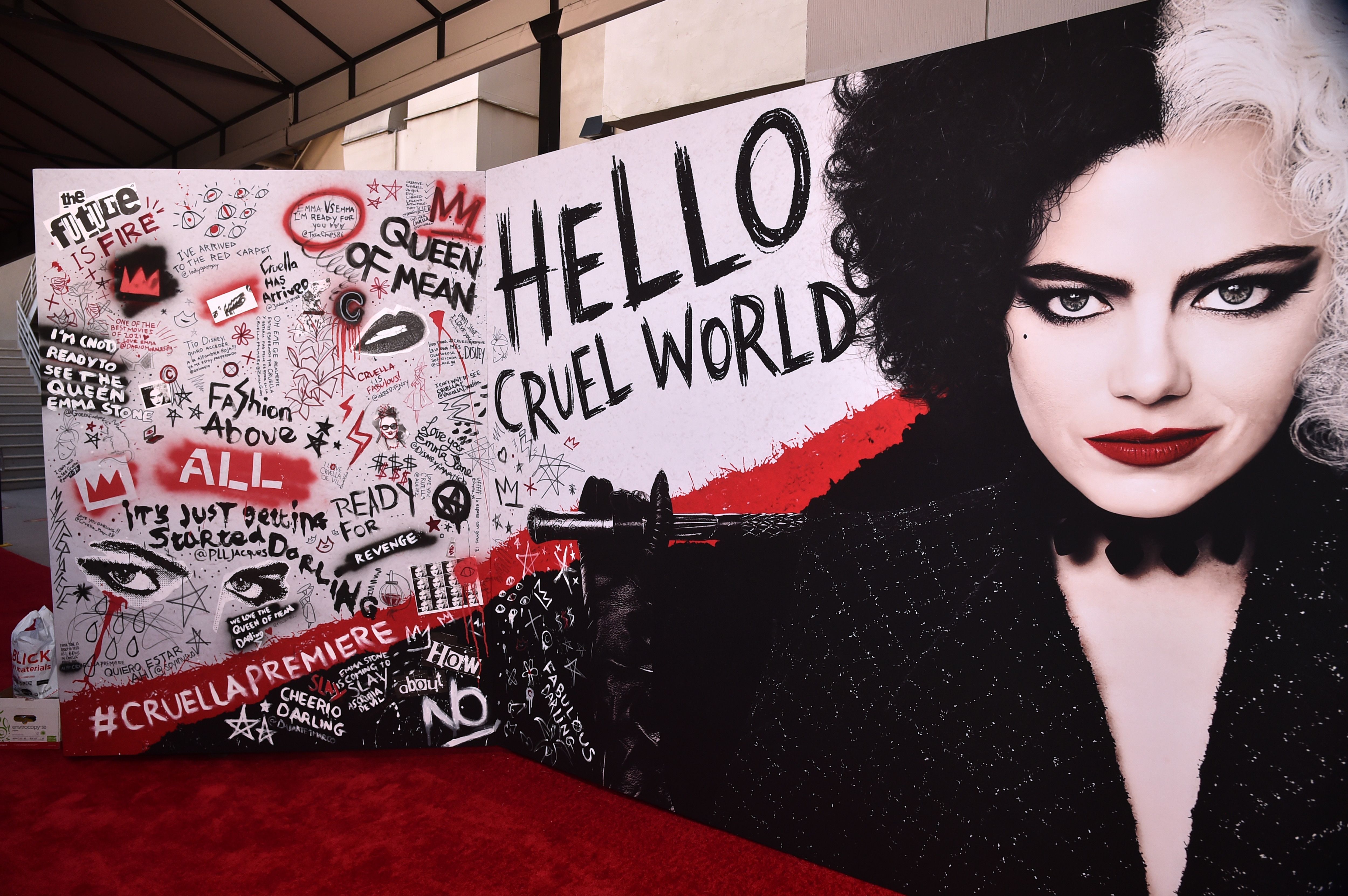 Disney confirmed a 'Cruella' 2
Many Disney fans didn't know what to expect from the new Cruella de Vil. Some thought a prequel was unnecessary, while some were excited to learn the villain's backstory. After all, how did anyone think a canine-inspired coat could fit Disney's family-friendly code?
Audiences were collectively relieved that the 2021 Cruella didn't include animal cruelty.
Cruella became a smashing success. Box office numbers and Disney+ streaming numbers collided with the movie's critical acclaim. As a result, Disney announced it was working on a sequel to the prequel. Once the leading lady Stone signed on, fans rejoiced.
However, Disney has not confirmed plot details or additional character information. Many fans assume that the Baroness could reappear, though. Since both Emmas effectively clashed on-screen, how could Disney leave out Emma Thompson's character?
Fans will have to wait and see. The film is too early in the development stage. Disney has not confirmed a projected release date for Cruella 2.
Do fans want the original or the new Cruella de Vil costume for Halloween?
Stone's Cruella surprised viewers. First of all, the Dalmation-spotted coat isn't as big and fluffy as the original villain's. Stone rocks a sleeker, half-leather dress coat. The Disney parks practically secured the character's opulent image using her main lavish, furry-looking outfit. Also, the prequel character styles her makeup and hair differently from the original.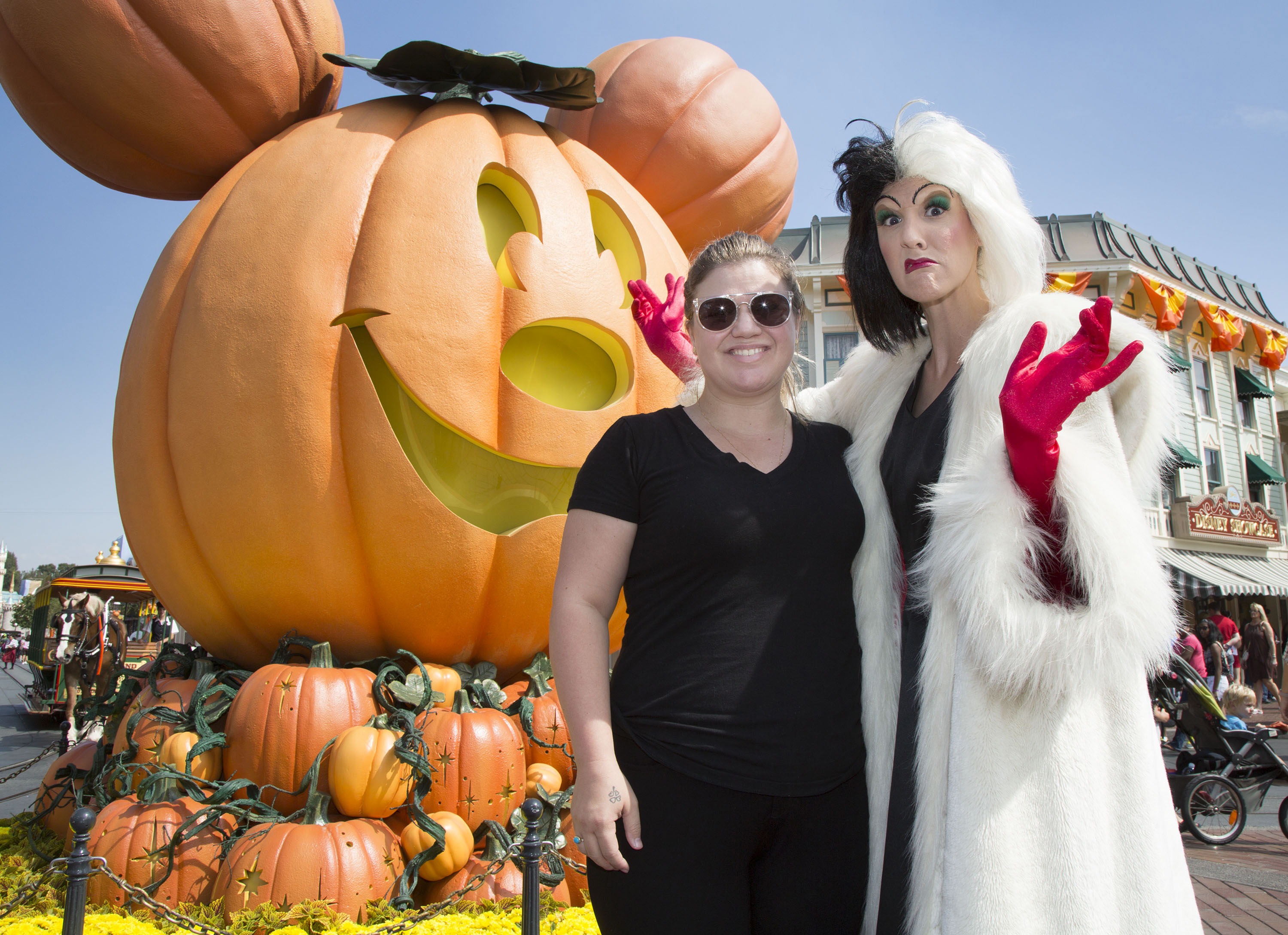 Secondly, Stone's Cruella has a wider variety of outfits, which gives Halloween enthusiasts more ideas. There are several costume inspirations—from the biker-chic look to the military-styled red gown.
Party City sells the original black gown and fur shrug from 101 Dalmations, the 2021 Cruella masquerade ball dress, and the final scene's all-black outfit.
Many Disney fans are still leaning toward the original Cruella de Vil costume. But that could change before Halloween 2021. Disney+ only released the 2021 Cruella on Aug. 27, 2021. That gives Halloween planners enough time to decide which Cruella de Vil they want to be.
Emma Stone revealed her favorite 'Cruella' outfit
If Halloween fans need a few ideas, Stone could help them out. The La La Land actor described her on-set costume experience, according to Collider.
"My very, very favorite outfit that was absolutely ludicrous was the dress that I wore on the garbage truck because there was a 40-foot train," Stone recalled. "There was also that insane skirt when I cover the car. That was epic too."
To recap, the garbage truck dress is an overwhelming train of multiple dress fabrics. The "insane skirt" was in the scene when Cruella traps the Baroness in her car using her military captain-styled outfit. But some fans felt discouraged to use the costumes because they are difficult to replicate. Even Stone remarked, "[the garbage truck dress] was nothing you would ever be able to even remotely wear in real life."
But perhaps the fashionistas can prove this wrong. Maybe Estella "can be the one who makes guest appearances" for a Halloween costume.