Disney's 'Cruella': Emma Stone and Director Respond to 'Joker' Comparisons
Emma Stone discussed the perceived parallels between Joker and Disney's Cruella. Here's what she and the film's director said.
When the trailer for Disney's Cruella starring Emma Stone dropped, a number of fans and critics saw parallels between it and another movie about a famous villain's origin story: Joker. Subsequently, Stone and the director of Cruella discussed the comparison. Here's what he had to say — and how Cruella stacks up to Joker at the box office so far.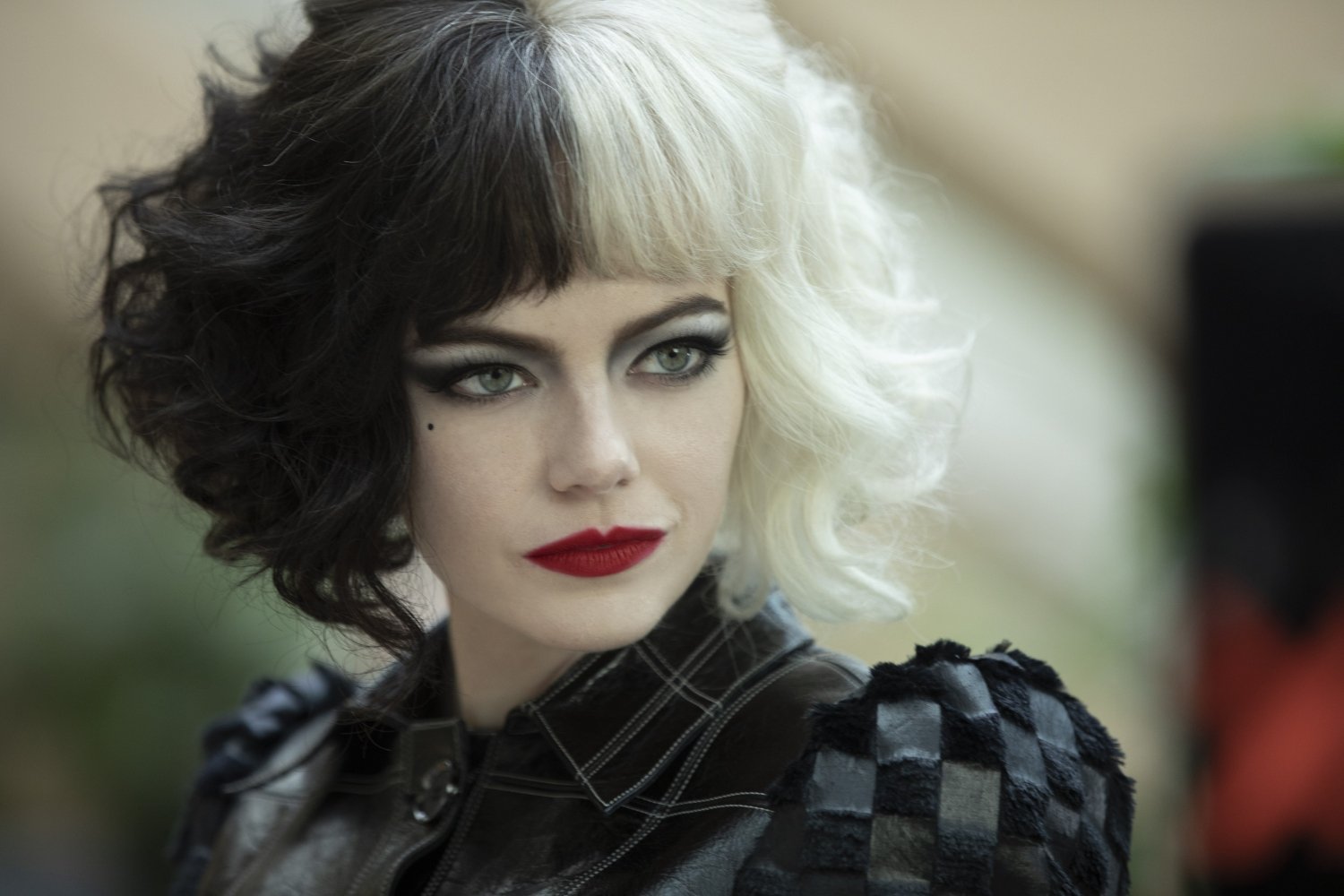 Emma Stone would never compare herself to "Joker"s Joaquin Phoenix
On some level, comparisons between Joker and Cruella are probably inevitable. After all, it's not every day a villain originally from children's media gets a starring vehicle with an acclaimed actor. During an interview with Total Film, Stone reacted to the comparisons in a very modest way. "It's very different from Joker in many ways," she opined. "I would never even remotely compare myself to Joaquin Phoenix. I wish I was more like him."
How the director of Disney's 'Cruella' reacted to the 'Joker' comparisons
Cruella director Craig Gillespie — who was also behind hits like Lars and the Real Girl and I, Tonya — doesn't have an issue with the comparisons, although he stressed the differences. "It's definitely its own thing," the director told Total Film. "Just to sort of reframe Cruella, I thought it was important to show this darker side of her." However, he felt Cruella had a sense of humor that set it apart from Joker.
Cinema Blend reports Gillespie discussed the perceived Joker/Cruella parallels at length. "I loved the Joker, they did an amazing job on that, so I was happy if they wanted to compare it, but I knew it's so drastically different to that tonally," he said. "There were some people calling that were like 'Were you worried about that?' and I was thinking as soon as the movie comes out, people are going to see that it's its own thing and it's not the worst thing in the world to be in the same sentence as the Joker, but I was a little surprised at how much it caught on."
How 'Cruella' compares to 'Joker' at the box office and on Rotten Tomatoes
This raises an interesting question: How does Cruella stack up to Joker so far in terms of gross? According to Box Office Mojo, Cruella has earned over $2 million. On the other hand, Box Office Mojo says Joker earned over $1 billion against a budget of $55 million. Of course, the comparison isn't exactly fair, as Cruella has only been in theaters for a matter of days and Joker was released before the coronavirus (COVID-19) pandemic caused many people to stay home from theaters.
It might be more fair to compare the critical reactions to the two films. Cruella has a 72% rating on Rotten Tomatoes whereas Joker has a 68% rating on Rotten Tomatoes. It's possible the reception to Cruella would have been warmer had it premiered prior to Joker. Regardless, Stone and Gillespie have no hard feelings about the comparisons.