Disney's 'Enchanted' Ran Into Filming Issues Because of Patrick Dempsey
Fans fell in love with Amy Adams and Patrick Dempsey in Disney's Enchanted movie. Unfortunately, it's not streaming on Disney+. But the film was such a smashing success that the company went the sequel route. The Enchanted sequel will premiere in 2022.
Disney followers realize that Enchanted was a large-scale production. Shooting a musical number throughout New York City is a tough task. But filming with Patrick Dempsey was another challenging endeavor.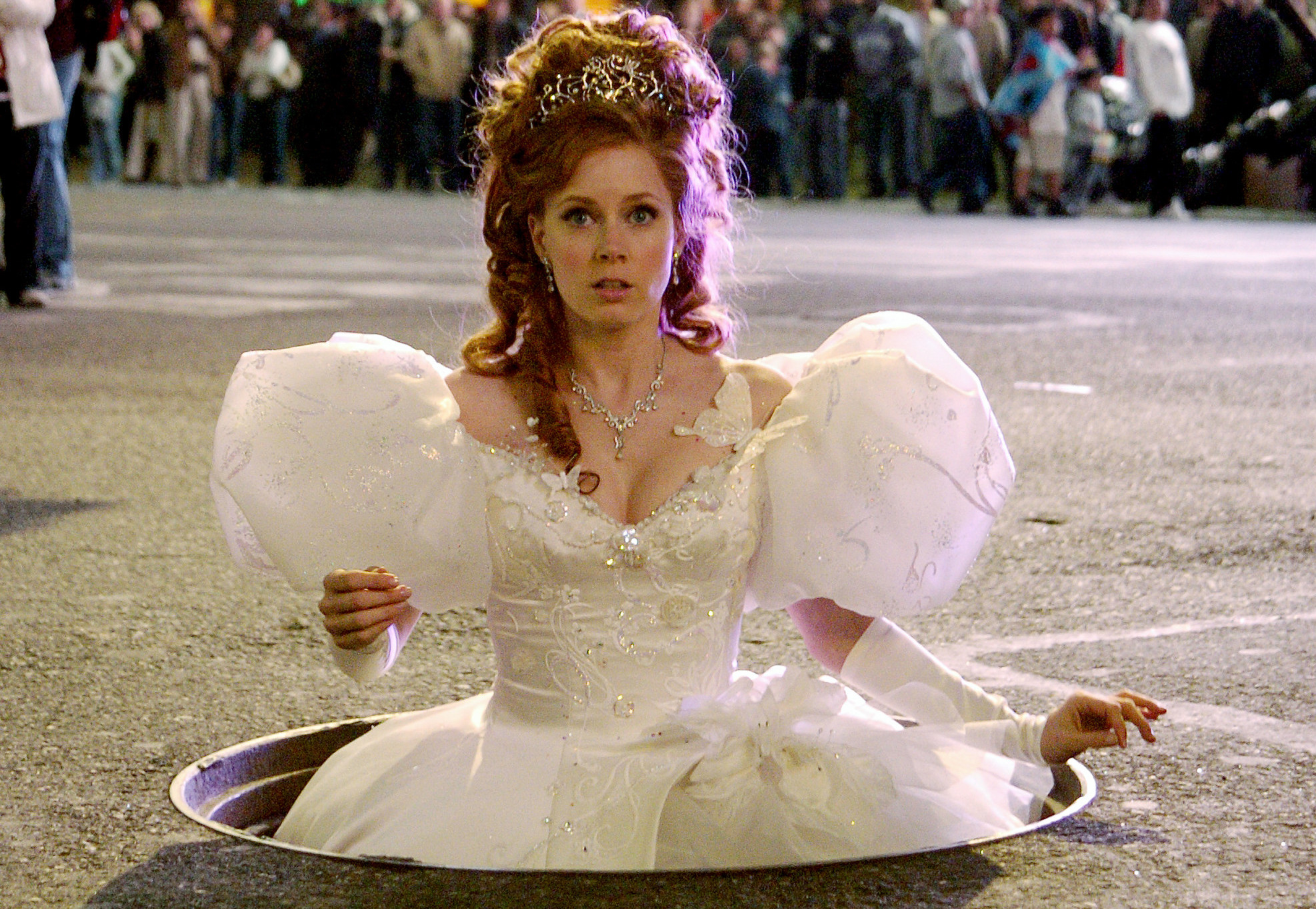 The 'Enchanted' movie isn't streaming on Disney+
Enchanted balances animation with live-action between the kingdom of Andalasia and New York City. An evil sorceress (Susan Sarandon) wants to prevent her son Prince Edward from marrying his true love. So she pushes the innocent Giselle down a well. The animated Giselle becomes the live-action Amy Adams, lost in the middle of a massive city.
Giselle meets the fairytale antagonist Robert (Patrick Dempsey). Although he loves his girlfriend Nancy (Idina Menzel), he falls in love with Giselle. The Disney movie challenges "true love" and enchants the audience with surprising revelations.
Sadly, Enchanted isn't streaming on Disney+—nor anywhere else for free. Many Disney fans are disappointed since countless classics are available on Disney+. Some believe this attributes to Enchanted's 2007 release date. But multiple older Disney movies stream on the platform, such as Halloweentown.
Fans can rent or purchase the Enchanted movie.
What happened with Patrick Dempsey on the set of 'Enchanted'?
According to The Hollywood Reporter, director Kevin Lima discussed the production process behind Enchanted. He revealed that it took about two years to complete.
"It took us a little over a year to finish the animation," Lima recalled. "We started before I shot the live-action and finished after I was in editorial. I shot the live-action side of this movie for 72 days."
However, the director faced more challenges on location. Filming the "That's How You Know" Central Park number "was gigantic" per Lima. The scene included 300 extras and 150 dancers. The cast and crew shot the scene over 17 days because of weather fluctuations.
Next, Lima unveiled why filming with the Grey's Anatomy alum was arduous. The actor didn't impact the production, but his dedicated fans did. "[Dempsey] can't go anywhere in public without his fans going crazy," Lima said. "There were a multitude of times where we had to ask them, 'Please, please be quiet. We're trying to shoot a movie here' because they were yelling, 'We love you, Mr. McDreamy' the whole time!"
The "Dr. McDreamy" star happily greeted his fans when he had a break from filming though.
Disney's 'Enchanted' sequel will debut on Disney+
Titled Disenchanted, the Enchanted sequel is in the works. Disney will debut on its streaming platform rather than in theaters. Many viewers wondered why since the first flick succeeded on the big screen.
The film industry has evolved with the times amid the pandemic. All production studios are weighing their options with day-and-date movie releases.
Disney+ subscribers are curious why the company will exclusively release certain movies in theaters yet stream Enchanted's sequel. Many are excited to stream Disenchanted in 2022, but they wonder if this release changes.
This could be the reason Disney has not chosen a release date for Disenchanted.