Disney's 'Song of the South,' Which Inspired Splash Mountain, Is Racist and Here's Why
"Zip-a-Dee-Doo-Dah" is a song that's easy to remember and might worm its way into your head every now and then. You might have even sung along to that little word right now. However, it comes from a pretty controversial movie, Song of the South, which inspired modern-day Splash Mountain. While not many people know they're connected, because the ride is designed to make you forget, its origins are dark. With the announcement that the ride is being re-themed, here's a look at why the movie is considered so racist and controversial.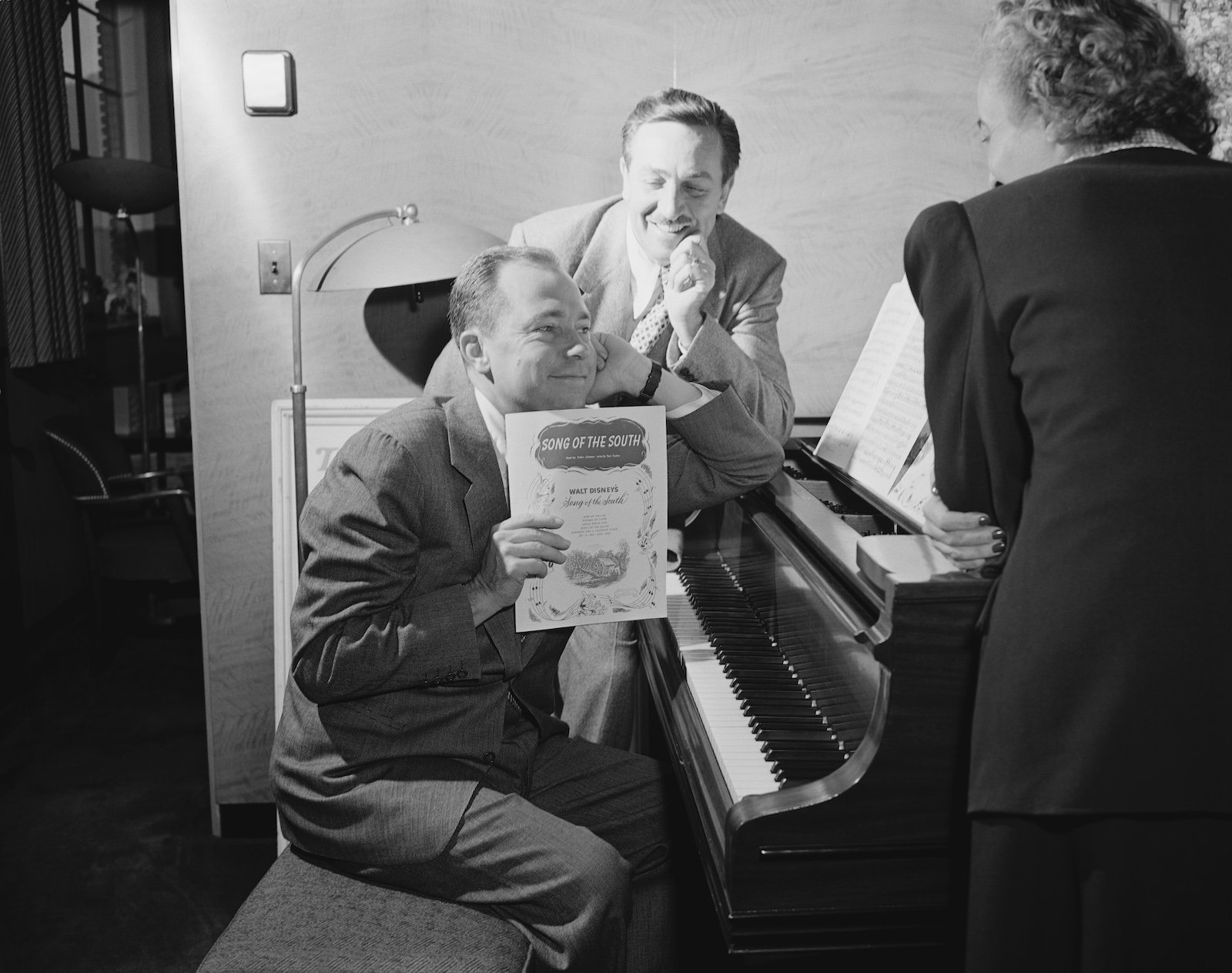 Disney announced that Splash Mountain is going to be remade into a 'Princess and the Frog' themed log ride
On June 25, Disney announced that both Walt Disney World and Disneyland's Splash Mountain rides will be "reimagined" into a Princess and the Frog theme. Instead of Br'er Rabbit and his furry friends, the ride will feature Princess Tiana and her friends, following the movie. It'll feature "some of the powerful music from the film" as they prepare for Mardi Gras. 
The press release from Disney stated that "Tiana is a modern, courageous, and empowered woman, who pursues her dreams and never loses sight of what's really important." They also wrote that the movie makes a great basis for the ride. It also fits in with the parks' New Orleans Squares.
"It is really exciting to know that Princess Tiana's presence in both Disneyland and Magic Kingdom will finally be fully realized!" Anika Noni Rose, the voice of Princess Tiana, said in the statement. "As passionate as I am about what we created, I know the fans are going to be over the moon. The Imagineers are giving us The Princess and the Frog Mardi Gras celebration we've been waiting for, and I'm here for it!"
'Song of the South' portrays African Americans in a racist light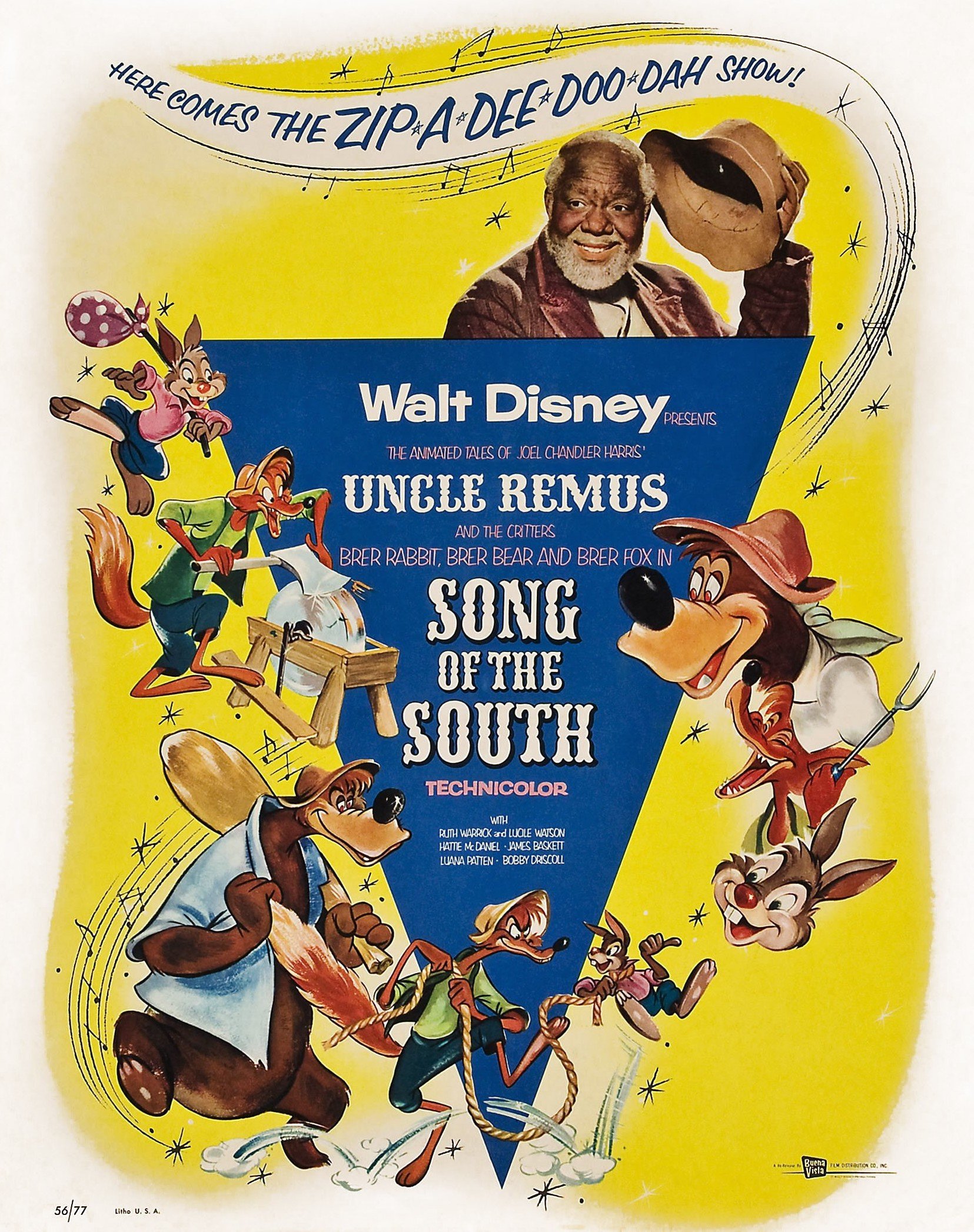 Now, getting back to the movie Song of the South and its racism. To give some context, the movie follows Johny, a white boy, and takes place in the South. Johny meets Uncle Remus, a Black man, living on Johny's family's plantation. Wikipedia states that it takes place in the Reconstruction era after the Civil War, however, this isn't in the movie. 
It portrays Uncle Remus as joyful and happy to be there. He tells Johny all about Br'er Rabbit and his fluffy woodland pals, singing songs and being a charming, warm character. But regardless of when this takes place, The Guardian points out that at some point, Uncle Remus was enslaved; there's no getting around that fact. So you have this character who has a very "happy to be here" attitude, masking the real-life horrors of what he certainly faced. 
Screencrush wrote that the blurred lines of the time period in Song of the South does a lot to discredit the film's "positive" message overall.  
"Disney essentially turned the plantation system into a ludicrous utopia where Black [people] and whites live in harmony," they wrote in 2016. "A harmony where the only thing that's clear is that [Black people] are inferior and servile to the whites, but are content to work the fields anyway."
The Guardian also laid out a ton of other examples of its blatant racism: "The minstrelsy of the animated characters, particularly Br'er Fox; the slang in the dialogue; a wandering chorus singing traditional black songs; and, most notoriously of all, a fable where Br'er Fox and Br'er Bear use a tar baby to fool and ensnare Br'er Rabbit." Not to mention, Uncle Remus dreams and reminisces about how good life was "a long time ago." When there was slavery. In the South. The Black character said this. 
Splash Mountain was built decades later; tried to focus on the cute animals rather than touch on its racist themes
To add insult to injury, Splash Mountain was built decades after the movie came out in 1946. And not just one decade later, when the park first opened. No. Construction on Splash Mountain began in 1983. The last rerelease of Song of the South in theaters happened in 1986 when Disney launched it during Martin Luther King Jr. weekend. Yes, you read that correctly. 
With several missteps, you'd think that Disney wouldn't use Song of the South for such a big attraction, right? Well, several key elements of the movie were removed. The ride, as it currently stands, doesn't hold any racist live-action elements. But it still has the offensive characters such as Br'er Fox. Uncle Remus is nowhere to be found, and the ride simply follows the animated characters from the stories he told. Of course, you do still have "Zip-a-Dee-Doo-Dah" blasting at the end. 
And it's not like Disney didn't know the movie was racist. As Karina Longworth touched on in the podcast You Must Remember This in six parts, several people pushed back often. Which is why 1986 was the last time it was released. But, Splash Mountain still made its debut in 1989.  
The ride has a dark past, but one that's now being taken down for future generations. The new, reimagined log-ride with a Princess and the Frog theme is welcomed by many fans. As the Disney press release said, "The new concept is inclusive – one that all of our guests can connect with and be inspired by, and it speaks to the diversity of the millions of people who visit our parks each year."