What Is Dita Von Teese's Net Worth?
On September 28, 1972, a little girl and future celebrity named Heather Renee Sweet was welcomed into the world in West Branch, Michigan. Little Heather always had a keen interest in dance, becoming classically trained as a ballet dancer at an early age. However, hardly anyone could have predicted that this little ballet dancer would grow up to be regarded as the "Queen of Burlesque" under the stage name Dita Von Teese. Read on to learn how Dita Von Teese became the "Queen of Burlesque', about her brief entanglement with Marilyn Manson, and what her net worth is today.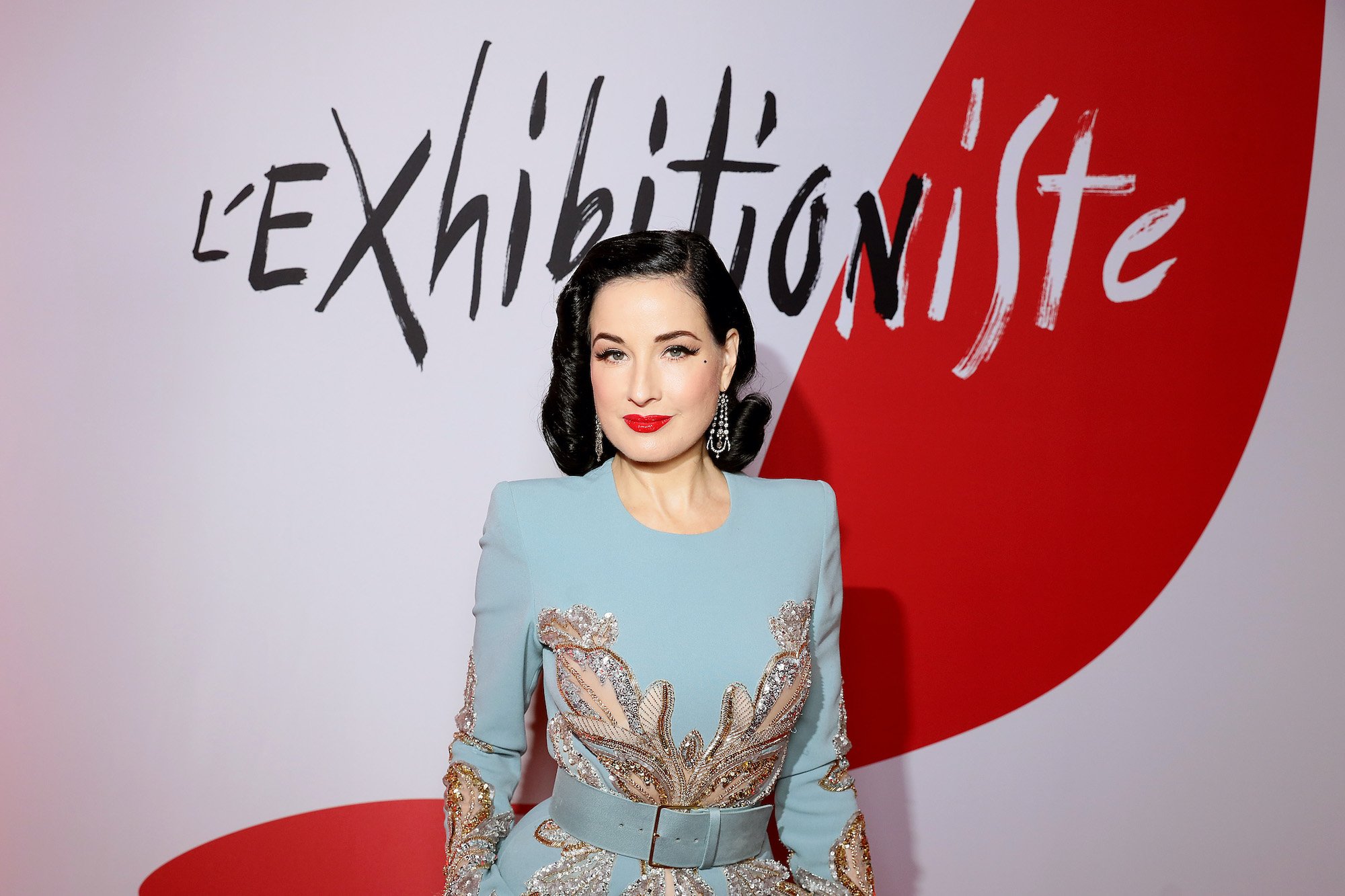 How did Dita Von Teese become famous? 
By the time she was 13-years-old, Von Teese would be performing solos for her company as a classically trained ballet dancer, according to The Things. At 15-years-old, Von Teese took a part-time job at a lingerie store. This part-time job is where Von Teese's passion for lingerie, stockings, and corsets blossomed. By her late teens, Von Teese had given up ballet. However, she wasn't quite ready to put dancing behind her. 
At 19-years-old, Von Teese found a way to combine her ballet skills and love for lingerie by becoming a burlesque dancer. Von Teese soon stood out amongst traditional burlesque dancers for her elegant dancing coupled with her striking figure. While her career began in 1992, the Dita Von Teese the world knows today wasn't born until 2002. Heather Sweet choose the name "Dita Von Treese" when she landed on the cover of Playboy in 2002. However, the magazine misspelled "Von Treese" as "Von Teese." With that mistake, Dita Von Teese was born, and her rise to becoming the "Queen of Burlesque" took off.
Why did Dita leave Marilyn? 
RELATED: Why Did Marilyn Manson and Ex-Wife Dita Von Teese Divorce?
Von Teese became entangled with quite a few individuals on her way to becoming the "Queen Burlesque." One of the most notable individuals was Marilyn Manson. Von Teese began dating Manson in 2001. The couple married in 2005, after four years of dating. However, the marriage was short-lived, with Von Teese filing for divorce on December 29, 2006. Von Teese cited "irreconcilable differences" when filing for divorce. She left their family home on Christmas Eve in 2006 after not reaching her husband for weeks. Manson finally received the divorce news on his birthday, January 5, 2007. Ultimately, Von Teese couldn't deal with Manson's infidelity and partying ways anymore.
While the couple's relationship ended years ago, there is still respect shared between the pair. After Manson was accused of abusing a former partner in early 2021, Von Teese publicly came to his defense. According to Buzzfeed, Von Teese wrote on Instagram, "Please know that the details made public do not match my personal experience during our seven years together as a couple. Had they, I would not have married him in December 2005. I left 12 months later due to infidelity and drug abuse." Von Teese's response to the allegations received mixed reviews, as some fans felt that she was dismissing the victim's experience. 
How much is Dita Von Teese worth?
RELATED: What Is Marilyn Manson's Net Worth and How Did He Become Famous?
The "Queen of Burlesque" has certainly had her fair shares of ups and downs on her road to success. However, her hard work has paid off and is clearly shown through her net worth. Von Teese has built her wealth through a variety of mediums, from dancing to modeling. According to Celebrity Net Worth, Dita Von Teese has accumulated a net worth of an estimated $16 million through her many endeavors. 
Over the past 20 years, Dita Von Teese has made herself an icon in the entertainment industry. Along with her dancing and modeling, she has used her famous name to start several successful businesses. Von Teese has made her fragrance line, lingerie collection, and a line of signature cocktails. The "Queen of Burlesque" doesn't look to be going anywhere anytime soon.