DJ Khaled is Getting Slammed for This Behind-the-Scenes Photo with Tom Holland and Stan Lee
DJ Khaled is a songwriter, record producer, and all-around pop culture icon. Khaled seems to be everywhere at once, from commercials and advertisements to music videos and movies.
While many don't really know why Khaled is so famous and popular, the fact remains that many people love him and find his over-the-top personality to be truly infectious. Still, Khaled was recently slammed by some fans on Reddit for one very specific reason — being pictured next to comic book icon Stan Lee while clutching his cell phone. 
Who is DJ Khaled?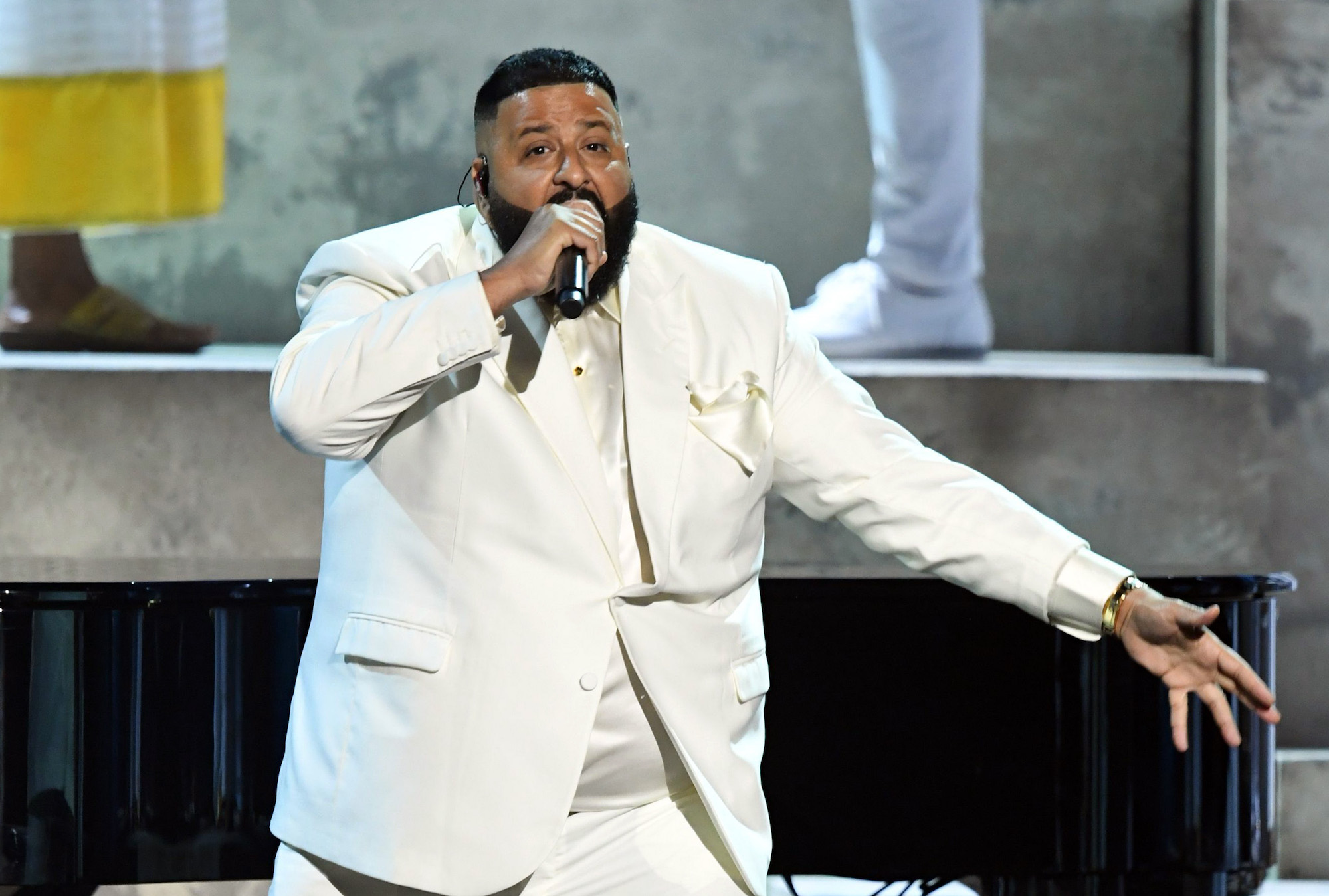 DJ Khaled was born Khaled Mohamed Khaled in 1975. Born and raised in New Orleans, Louisiana, Khaled developed a very early interest in music and the entertainment industry. During the early years of his career, Khaled focused on working with young performers, helping them develop their stage presence and establishing business connections. In the early 2000s, he began working as a DJ, which is where he assumed the stage name DJ Khaled.
In 2006, Khaled released his debut album. The album was a success, and over the next several years, he released several more albums. Khaled became known for his collaborations with huge celebrities, including Justin Bieber and Rick Ross. Khaled's music career has skyrocketed in the past several years, and these days, he has thousands of fans all around the world. 
Why was DJ Khaled photographed with Stan Lee and Tom Holland?
DJ Khaled is a huge fan of social media and uses it both as a promotional tool and as a way to connect with fans. Although he has received backlash for some intensely personal things that he occasionally posts (including live-streaming the birth of his son in 2016) most people love Khaled's robust social media presence. As a result of the fact that he has become such a well-known celebrity, many brands want Khaled on their team to promote goods or services.
In 2017, DJ Khaled made an unexpected appearance in a commercial for Spider-Man: Homecoming. Playing himself in the commercial, Khaled encounters Spider-Man in a convenience store, and the two have a moment of mutual admiration.
Khaled's popularity was played up in the commercial, which also granted him the opportunity to exclaim "another one!" which has become his signature catchphrase. The commercial was a tie-in for the upcoming NBA finals and was a viral sensation. However, fans have been less thrilled about a behind the scenes photo that was taken while filming the commercial, featuring Khaled, Tom Holland, and Stan Lee, the creator of Spider-Man. 
Fans are angry that DJ Khaled was photographed holding his phone
In a recent Reddit thread, fans slammed Khaled for being photographed next to Stan Lee and Tom Holland while holding tightly to his phone. These fans took it as a sign of disrespect to Lee, the man responsible for so much pop culture goodness.
"He couldn't even put his phone in his pocket for a photo? Such a classless twerp," one fan stated. Another critic stated "reason #1844 to not like DJ Khaled: He has his phone screen brightness set to max ALL the time." Several critics argued that Khaled should have left his phone in his pocket because he was standing "next to a legend."
Still, one lone fan defended Khaled by saying that he probably only has his phone out because he was planning on asking to take a picture with his phone immediately after that picture was snapped. Whatever the truth behind the photo, it stands now as an interesting time capsule.