'Django Unchained': Samuel L. Jackson Once Said What He Really Thinks About Not Getting an Oscar Nomination Playing Stephen
'Django Unchained' actor Samuel L. Jackson opens up about his feelings regarding Oscar voters not nominating him because of the twisted nature of his character.
Quentin Tarantino's Django Unchained perpetuates many themes of violence and history through the filmmaker's works. It also brings together an impressive cast that delivers an array of attention-grabbing performances, although it was perhaps a bit too much for some Oscar voters. Samuel L. Jackson once said what he thinks about not getting an Oscar nomination for playing Stephen in Django Unchained.
'Django Unchained' combines fact and fiction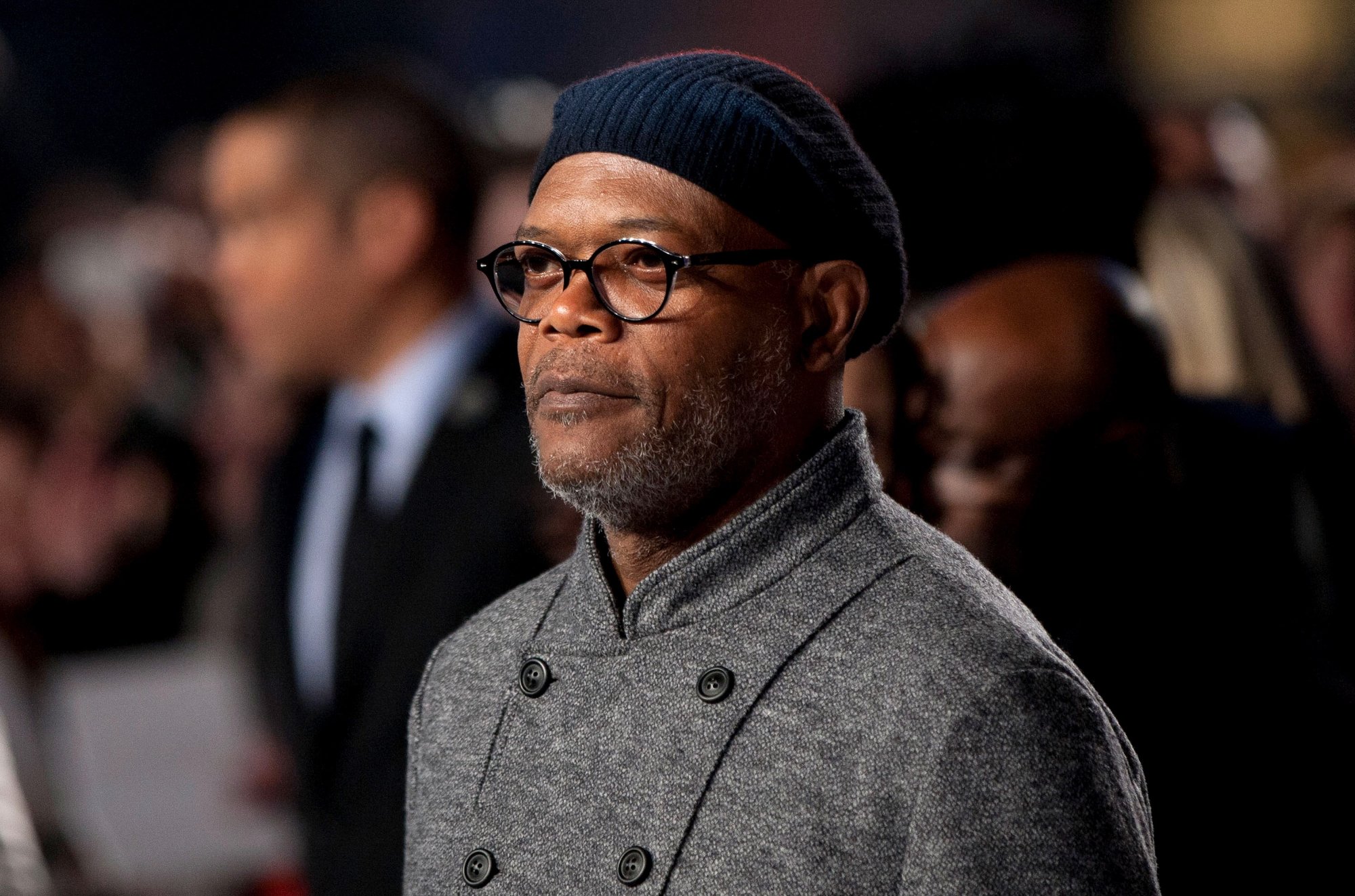 Django Unchained isn't based on a real story, but it does take elements of real people and events to contort history. Tarantino wrote and directed the drama western. It follows the title character Django (Jamie Foxx) after he's freed with the help of a German bounty hunter named Dr. King Schultz (Christoph Waltz).
Django may be free, but his wife, Broomhilda von Shaft (Kerry Washington), remains a slave. He sets out with Dr. Schultz to rescue her. However, it won't be so easy. A brutal plantation owner named Calvin Candie (Leonardo DiCaprio) is a danger to the entire operation and the lives of the lead characters.
Samuel L. Jackson says what he really thinks about not getting an Oscar nomination playing Stephen
Entertainment Weekly interviewed Jackson about playing Stephen in Django Unchained. He plays Calvin's intensely loyal house slave. He's essentially the movie's secondary antagonist. The interviewer expressed how wonderful Jackson's performance is but that some Oscar voters might feel "guilty" voting for such a twisted role. The actor had some specific words in that regard:
"Well, the point of that award is that you were an actor in a film who made a dynamic impact on the story with a memorable character. And would anyone else playing the part have been as impactful? That should be the question — did you do your job? Yes. Did I make you hate me? Yes. Did I inhabit the character full enough to make you believe that, and make you uncomfortable enough to make you hate me? Yes. And you feel guilty because then you want to see me die. I did what I was supposed to do for that film, which should be the criteria for voting or not voting."
Jackson admitted that the material is intense. However, he explained that he doesn't really hold onto the emotional intensity from scenes. That wasn't the case for Washington.
"I did spend a lot of time being concerned about Kerry when we were doing the scene where Leo and I were jerking her around and ripping her clothes off," Jackson said. "She's one of those actresses who kind of hangs on to stuff for a minute."
Jackson continued: "So when Quentin says 'cut,' she's back in the kitchen crying, and I'm going in saying, 'All right, are we going too hard? Do I need to tell Leo not to grab you that hard? Is he spinning you around too much? … All right, come on — give me a hug. Smile!' But I don't hold on to stuff."
'Django Unchained' won 2 Oscars
Jackson didn't get an Oscar nomination for Django Unchained, but the film did win two Oscars. Waltz won Best Performance by an Actor in a Supporting Role, and Tarantino won Best Writing, Original Screenplay. Django Unchained also earned another three nominations, including best picture.
Tarantino's Django Unchained is one of his more controversial titles when it comes to discussing race and violence. However, that didn't make critics and audiences love it any less. The film continues to be an iconic installment in Tarantino's filmography.