DMX Deceived as a Kid By Mentor Into Smoking Crack: 'A Monster Was Born'
Regardless of the ups and downs in his personal life, DMX has always maintained a reputation in hip-hop as one of the genre's most gifted. With an unmistakable growly voice, high energy, and hard delivery, he shot to superstardom. But his life hasn't been without hardship.
The Yonkers-bred rapper has been open about his issues with addiction and legal woes, and for a while, he was missed on the music scene. Still, DMX fans hold him in high regard, and he recently shared a heartbreaking story about how he was introduced to drugs by someone he trusted.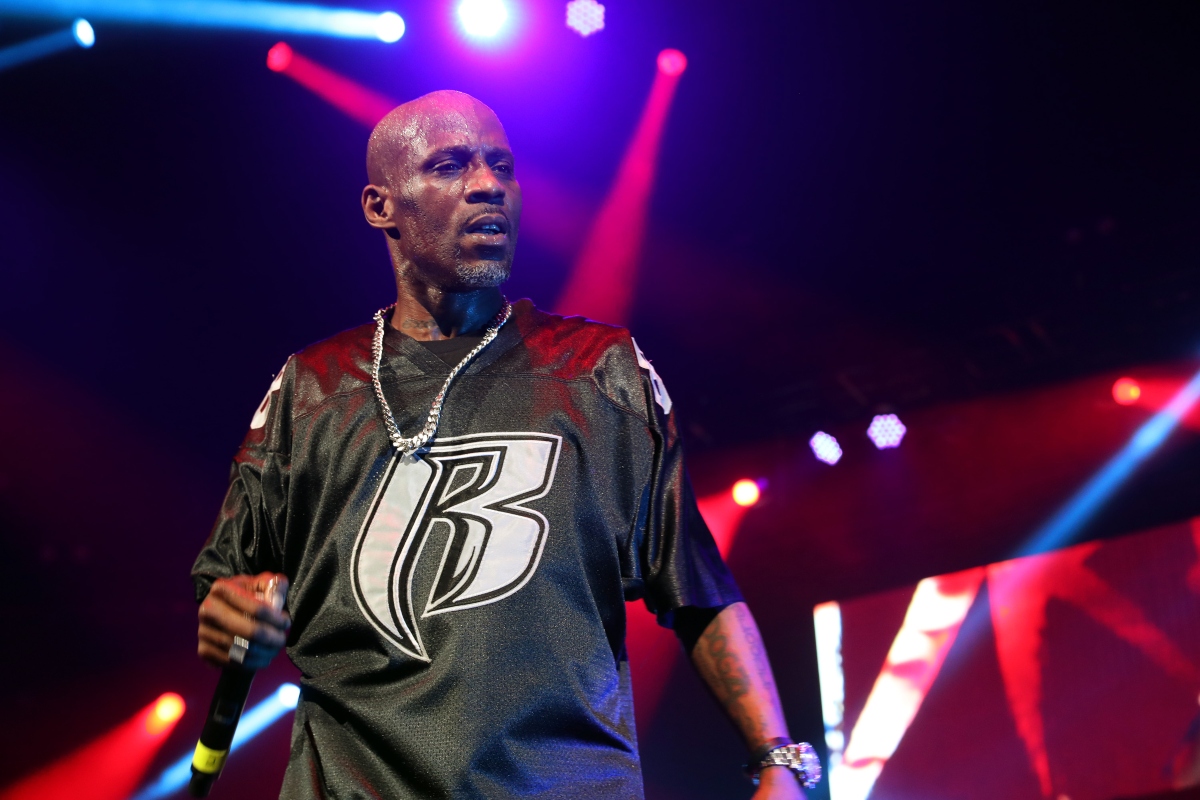 DMX speaks on friendship with local rapper
During the '80s, the crack epidemic ravaged major cities across the U.S., and New York was hit hard. DMX was a child when he moved to Yonkers where his rap skills were cultivated as a teen. Among those in the neighborhood he looked up to was Ready Ron, a local rapper.
DMX appeared as a guest on "People's Party with Talib Kweli" and spoke about how he viewed him as an older brother. When he was a kid, he used to beatbox and Ready Ron would rap over it.
He also encouraged DMX to write verses, and gave the teenage DMX (real name Earl Simmons) the stamp of approval on his first rhymes. DMX credits him with introducing the rap game into his life. But he also viewed the connection as a curse.
DMX gets emotional about being tricked into drugs
Speaking with pain in his voice, DMX told Kweli that Ready Ron tricked him into doing drugs. "I didn't smoke cigarettes, I didn't smoke weed. I didn't do anything—I'm 14 years old," he said.
DMX explained that after he and Ready Ron did a robbery one night, they had plans to celebrate a birthday. They split up the money and Ready Ron went to buy a blunt. On his return, he passed the rolled blunt around, but DMX wasn't pressed to smoke.
However, he took a hit and immediately knew something was off. "I had never felt like this. It just f*cked me up," said DMX. "I later found out that he laced the blunt with crack."
Visibly upset while discussing the story, he said, "Why would you do that to a child?" He explained Ready Ron was about 30 years old and knew he looked up to him. "Why would you do that to someone who looks up to you? A monster was born. I wouldn't wish that on my worst enemy."
DMX says he put the experience in a song
He went on to tell Kweli that he raps about the experience in a song called "Pain." DMX also emphasized that addiction wasn't his main problem, it was a symptom of other things in his life that he repressed. Over the years, he's checked into rehab facilities in an effort to work on his issues.
Fans can listen to the full interview with between DMX and Talib Kweli on Nov. 9 on UPROXX's YouTube channel or via Apple, Spotify, or Soundcloud. And for fans who missed out DMX's Verzuz music celebration with Snoop Dogg, it's also available to stream online.
How to get help: In the U.S., contact the Substance Abuse and Mental Health Services Administration helpline at 1-800-662-4357.