DMX Lost at Least 3 Homes and Blamed Wife for Foreclosure
Earl Simmons, aka rapper DMX, died on April 9, 2021, and he's left behind an incredible legacy. Unfortunately, DMX's net worth doesn't reflect his amazing music career. And he lost several homes throughout his life due to money issues. At one point, DMX's wife, Tashera Simmons, was even blamed for the foreclosure of their family home. Here's what happened.
Who is DMX's wife? He married and divorced Tashera Simmons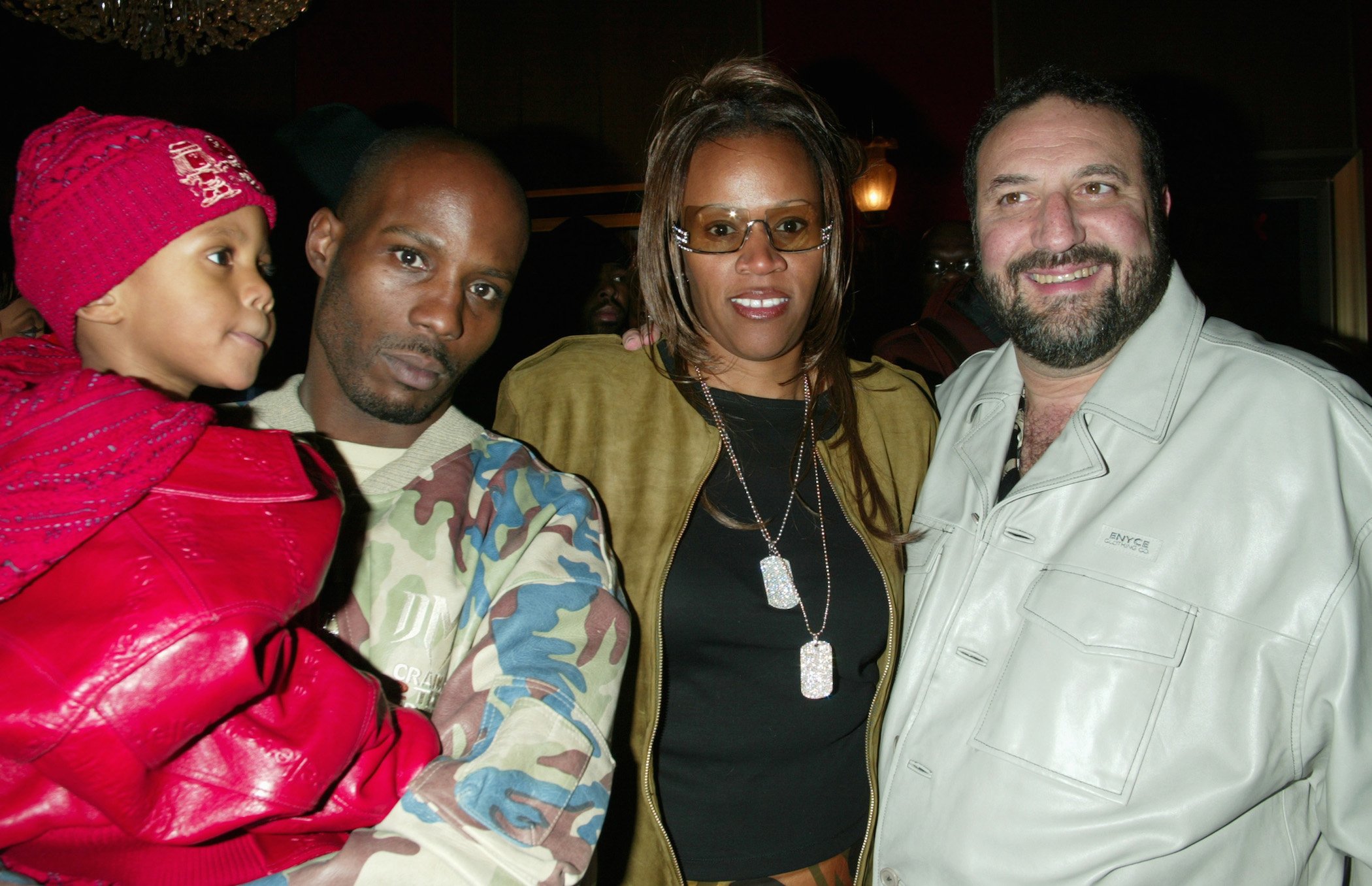 DMX's wife, Tashera Simmons, spoke quite candidly about her marriage with the famous rapper. The two knew each other from childhood, but they weren't romantically involved until their late teen years. Simmons explained she was at a bar drinking soda at 18 years old when he sister's child's father said his friend wanted to meet her. The friend was DMX.
"After that day, he would call me and beep me throughout the day," Simmons wrote in her memoir, You Think You Know, You Have No Idea.
While Simmons and DMX stuck out their marriage for years and had four children together, Simmons got to her breaking point. DMX had six children with other women during their marriage, and the fame got in the way of their relationship.
"After the hell I've been through with X, honestly, nothing really bothers me," she told Essence. "No one has walked in my shoes. I realize that it takes a certain kind of woman to even deal with what I've been through. I'm such a free-spirited, happy person, and I always keep a good attitude. It's easy to judge when you're outside looking in."
Why is DMX's net worth negative? What happened to his homes?
DMX's net worth could've been in the millions when he died, but he actually had a net worth in the negative. Even after seven studio albums and a number of awards, it was his debt that did him in. He filed for Chapter 11 bankruptcy in 2013 and was later charged with 14 counts of federal tax fraud in 2017 due to failing to file income tax. He died with a negative net worth of $1 million.
Net worth aside, DMX also lost a number of homes in his lifetimes. According to The Sun, DMX purchased a home with his wife in 2000 for $649,000. Unfortunately, they struggled to keep the property.
In 2001, DMX purchased a three-story home in Harlem, New York, in the hopes of renovating it, but the plans went unfinished. That purchase cost him $725,000.
In 2003, he and Simmons also bought a home in Arizona for $575,000, but they defaulted on payments. They lost $447,056 on the five-bedroom, five-bathroom home.
He also lived in a South Carolina suburb for awhile, and in the '90s, he rented a small property in New Jersey with Simmons.
DMX blamed Tashera Simmons for foreclosure on his house
The home DMX and Simmons bought in 2000 in Mount Kisco, New York, was the source of much controversy. USA Today reported in 2004 DMX hadn't made any payments on the property since 2008. DMX's wife was to blame, according to the rapper, as he noted it was Simmons who agreed to pay for the remaining payments on the $1 million property. At the time, DMX owed $258,927 on the home.
"I told her she is living above her means, that you can't still live on the same block as Martha Stewart and Chevy Chase, you gotta downgrade," DMX said of Simmons. "But she refuses to do so because the house is in my name. She doesn't give a f*ck about my credit."
DMX's net worth was undoubtedly affected by his various property blunders, but his ex-wife was able to put it all behind her in the end. She accomplished a net worth of around $500,000 despite the money issues, according to Celebrity Net Worth.
Check out Showbiz Cheat Sheet on Facebook!