What Is DMX's Net Worth and How Many Kids Does He Have?
Rapper and actor DMX exploded into the scene in the late 1990s with an unmistakable raspy voice and genuine lyrics. However, his personal struggles hampered his career as the songwriter repeatedly got arrested for over 20 years. Despite checking into a few rehab centers, DMX also had a hard time kicking his drug habit. After relapsing in 2018, the rapper recently overdosed, putting him in critical condition on life support. According to his lawyer, DMX is currently breathing on his own. How many kids does he have, and what is his net worth?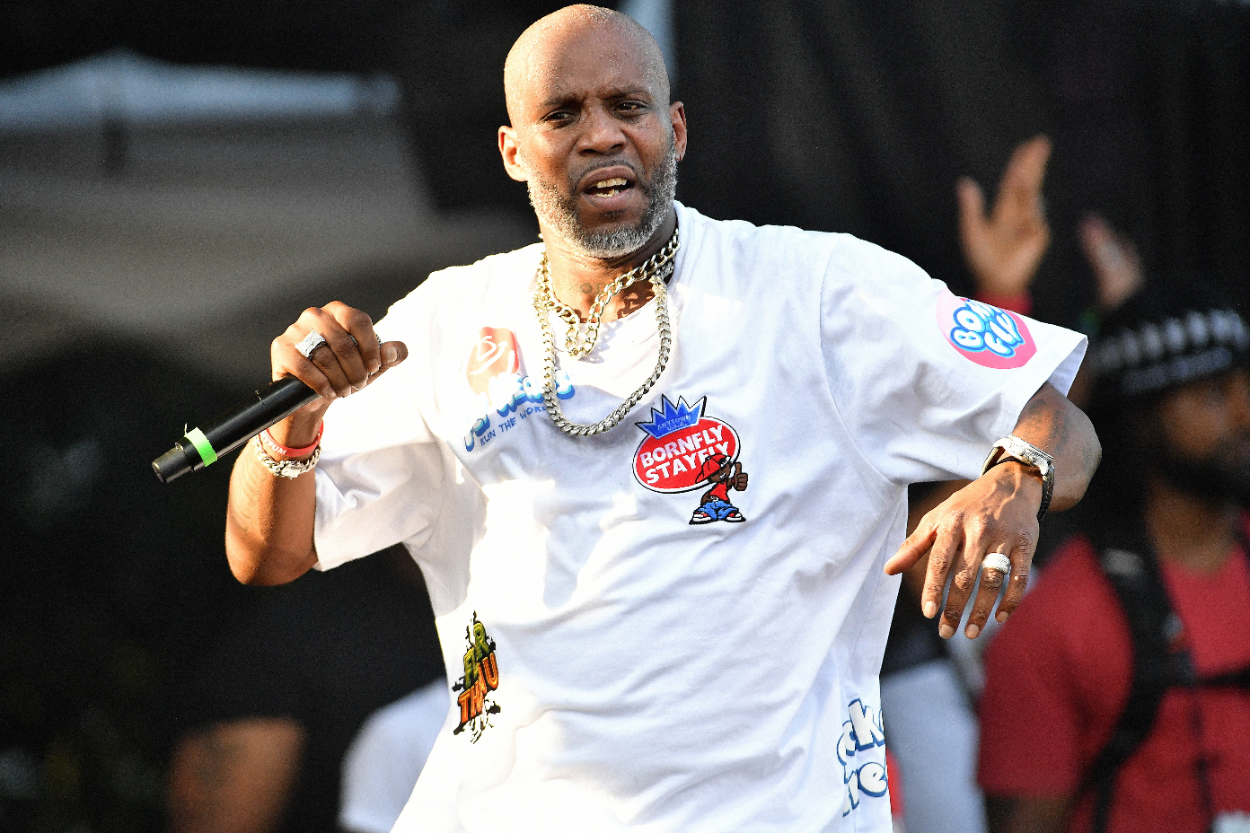 Rapper DMX recently had a heart attack
Born Earl Simmons in Mount Vernon, New York, the rapper suffered abuse from his mother and her boyfriends.
Therefore, he preferred to run the streets when he was 14-years-old, the same age when he developed an addiction to crack cocaine after smoking a laced marijuana cigarette.
From 1998 until his recent 2017 tax fraud conviction, DMX was arrested dozens of times, several of which included him being under the influence of drugs or alcohol.
In 2002, he entered a rehab program for his drug addiction. Fourteen years later, the rapper was found unresponsive in a Yonkers hotel parking lot in Feb. 2016.
First responders resuscitated him by giving him Narcan, a medication designed to reverse opioid overdoses. While a witness said they saw DMX ingest a substance before he collapsed, police officers didn't recover any drugs. He later claimed he had an asthma attack.
In Apr. 2021, the rapper overdosed in his New York home, resulting in a heart attack that placed him in critical condition. He was on life support but is now breathing on his own, according to his attorney. 
DMX has 15 kids
In 1999, the rapper married Tashera Simmons, and the couple welcomed four children into the world together.
However, they had a rocky relationship and revealed he cheated on her several times with various women in a 2012 episode of Couples Therapy.
The two divorced in the same year mainly because those affairs resulted in multiple children.
He began dating Desiree Lindstrom in 2016 and welcomed his 15th child with her, Exodus. They are currently engaged and raising their son together.
What is DMX's net worth?
In the late 1990s, DMX took off with his debut album, It's Dark and Hell is Hot, followed by his most successful project to date, …And Then There Was X, which peaked at number one on the Billboard Hot 100 charts.
The rapper has released seven studio albums, received three Grammy and five MTV Music Video Award nominations, and won two American Music Awards for Favorite Rap/Hip-Hop artist.
Additionally, he's appeared in eight movies. Despite his success, the rapper's ongoing legal and drug issues hampered his career. In 2013, he filed for Chapter 11 bankruptcy, listing his assets at $50,000 and $1 million to $10 million in estimated liabilities.
A few years later in 2017, he was charged with 14 federal tax fraud counts after not filing income tax returns from 2010 until 2015. Throughout that period, he reportedly earned at least $2 million. After serving one year in prison, the rapper owes the government $2.3. Because he's currently in debt while making the payments, DMX has a negative net worth of $1 million.