DMX is one of the most legendary rappers of all time. Born in Mount Vernon, New York, the 50-year old got his start in the entertainment industry in the 1980s doing underground rap in New York City.
Though he struggled to gain his footing as a solo artist, DMX has major features on hit songs with artists like The LOX, Ja Rule, LL Cool J, and Jay-Z before finally releasing his debut album in 1998, It's Dark, and Hell is Hot. He followed the album up with two more major successes, Flesh of My Flesh, Blood of My Blood, and …And Then There Was X.
A man of faith, DMX has been open about his addiction, faith, and his love of his fans. He's also had several defining on-screen movie roles, but what is the "How's It Goin' Down" rapper's real name?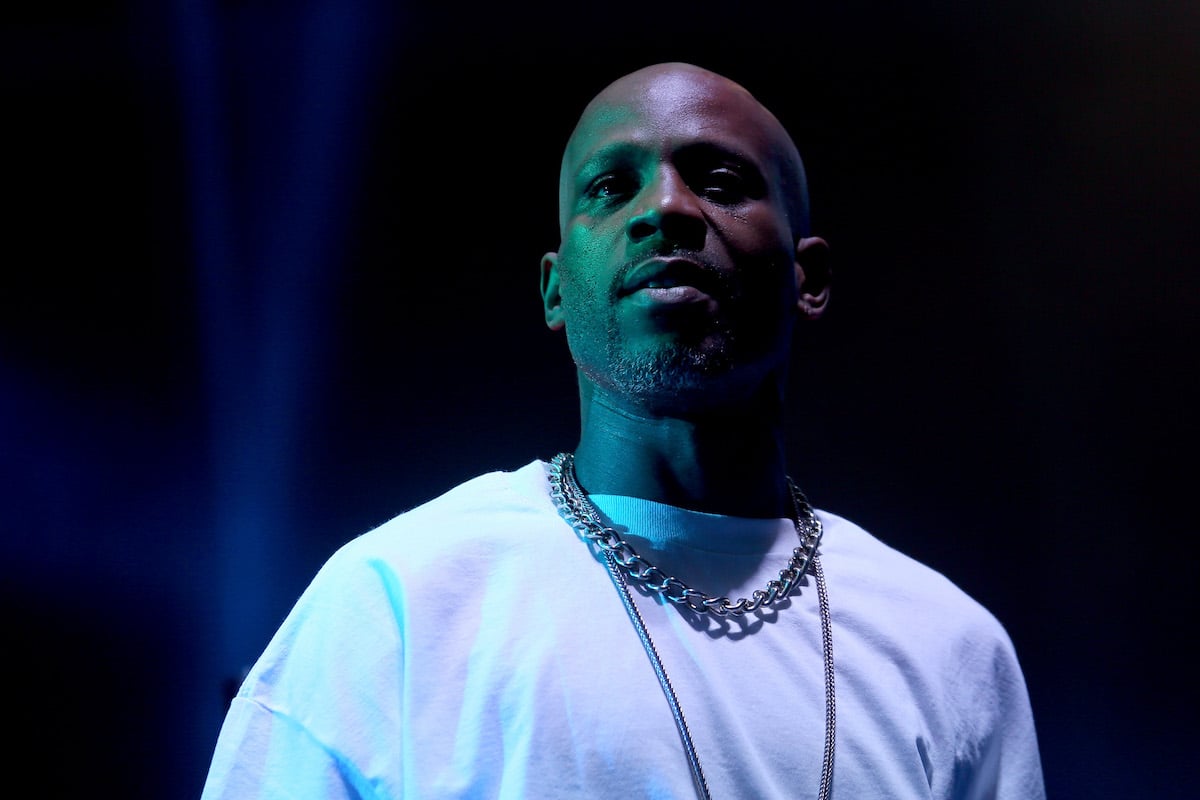 How did DMX choose his stage name?
DMX has been open about his troubling upbringing and the abuse he suffered at the hands of his mother. In his autobiography, E.A.R.L.: The Autobiography of DMX, the rapper explained that he was placed in a boy's home after escaping his mother's home.
He bonded with other boys in the home over his love of hip-hop, and after showcasing his talent, he was encouraged to continue rapping and writing. When he began taking rapping seriously, he chose the name DMX, paying homage to the Oberheim DMX drum machine that he used at the boy's home.
The rapper has also said that the moniker stands for "Dark Man X."
What is DMX's net worth?
With an extensive career that has stretched through the decade, despite some legal troubles that have involved everything from reckless driving, unlicensed driving, and drug possession, among others that all stem from his drug addiction, the rapper has earned quite a bit over the course of his career.
Unfortunately, legal issues and drug addiction have hampered his earnings and net worth. He has filed Chapter 11 bankruptcy and been charged with tax fraud. The rapper is also a father to 15 children. DMX was ordered to pay $2.29 million in restitution to the government.
According to Celebrity Net Worth, DMX's net worth is negative $1 million.
What is DMX's real name?
The Belly and Romeo Must Die actor was born Earl Simmons in Baltimore Maryland to teenage parents. DMX's father abandoned him at birth and he was raised by his mother, Arnett Simmons who often beat him badly.
DMX also revealed that his addiction began at age 14-years old when a mentor tricked him into smoking marijuana laced with crack cocaine. A devout Christian who reads the Bible daily, DMX has always been open with his past and present struggles and how he's tried to overcome them.
On April 2, 2021, DMX was rushed to the hospital following a heart attack after a reported overdose. DMX's manager Nakia Walker has stated that at present the rapper is in a vegetative state with lung and brain failure and no current brain activity.
How to get help: In the U.S., contact the Substance Abuse and Mental Health Services Administration helpline at 1-800-662-4357.