DMX Was Almost Part of a Supergroup With Jay-Z and Ja Rule
When July saw DMX and Snoop Dogg together for a Verzuz celebration, the event broke records on Apple Music's platform and placed the OG rappers back in the spotlight.
Though neither really ever disappeared, the moment made many fans feel nostalgic for their music and gave people an opportunity to hear behind the scenes stories.
Following that, DMX took the audience on a journey with the Ruff Ryders documentary on BET. As a beloved part of hip-hop, DMX still commands a stage, a crowd, and respect.
That is exactly why it shouldn't be too surprising to learn that he was once pegged to be part of a supergroup along with fellow rappers Jay-Z and Ja Rule.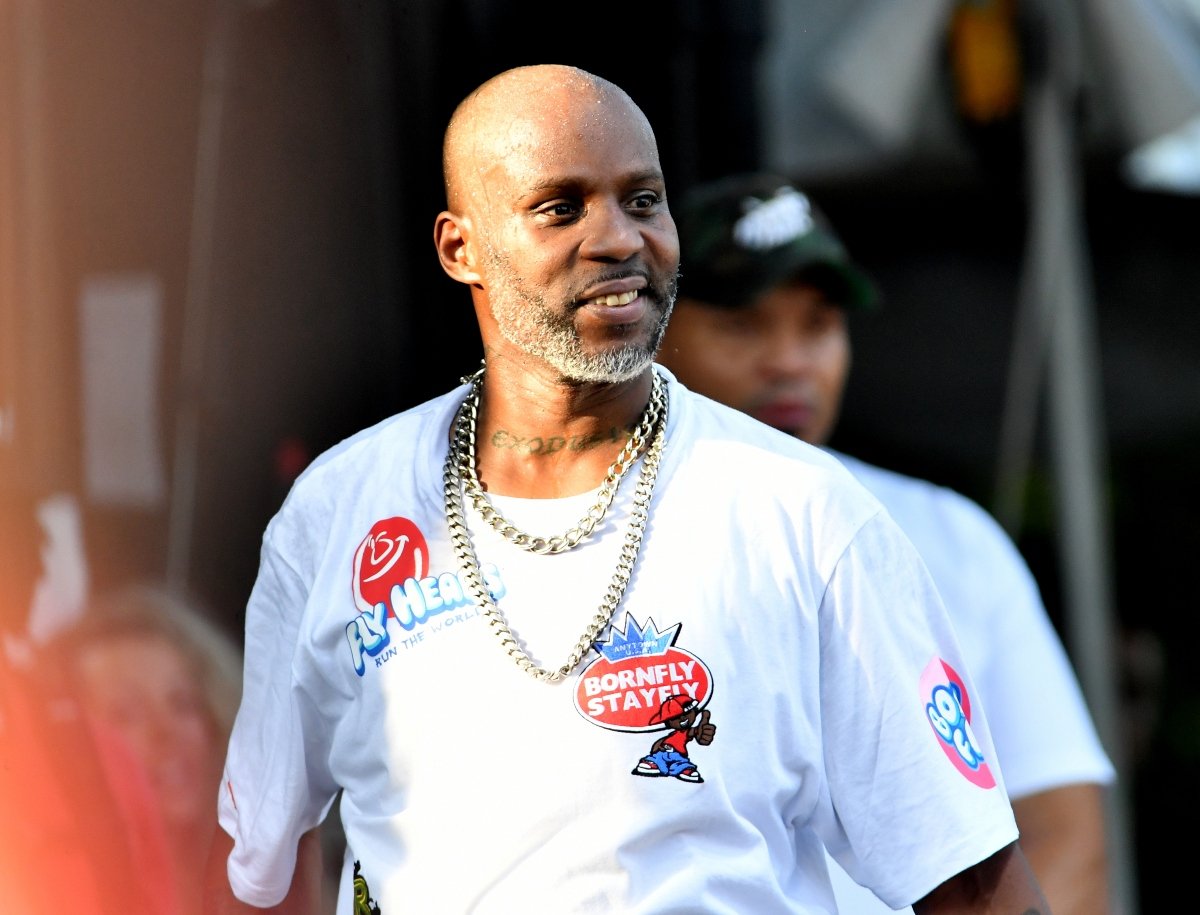 DMX says Irv Gotti tried to put a group together
In the early aughts of Irv Gotti's career in hip-hop, he was producing beats for rappers such as DMX and Ja Rule. At the same time, he was slowly trying to build a roster to launch his own label that would eventually become Murder Inc.
Gotti had a hand in creating beats for Ja Rule's Venni Vetti Vecci, Jay-Z's Reasonable Doubt album, DMX's It's Dark and Hell Is Hot, which all dropped in the late 1990s. After solidifying himself as a producer, he inked a deal with Def Jam to create Murder Inc.
It was around this time that Gotti wanted to compose a team of MCs with DMX, Jay-Z, and Ja Rule. Some fans may remember collaborations in the '90s such as "Can I Get A…" and "Money, Cash, Hoes."
DMX on why the DMX, Jay-Z, Ja Rule idea fizzled
It's 2020 and all four of these hip-hop veterans have taken different paths in the game, but the supergroup was something that could have been. During his interview on UPROXX's People's Party With Talib Kweli, DMX told hosts Kweli and Jasmin Leigh how the trio of him, Jay-Z, and Ja Rule almost came to be.
"We did maybe at least six songs under that Murder Inc. umbrella," he said. "But I think the more we did it, the more we realized we were each a force to be reckoned with on our own. So, to be a group, it just didn't make sense."
He added that it turned out to be a blessing because they didn't sign a deal to become a single group. "We realized we were in three groups on our own," DMX reflected.
DMX has had a successful solo career
As a rapper, DMX has sold more than 70 million records worldwide. Last year, he celebrated the 20-year anniversary of It's Dark and Hell Is Hot and Flesh of My Flesh, Blood of My Blood with a tour. Both albums were released in 1998 and went platinum.
Fans can't forget that he also has some acting credits to his name with Belly, Romeo Must Die, Exit Wounds, Cradle 2 the Grave, and others. Globally, the films he's been in have grossed upwards of $270 million.
DMX is signed to Def Jam and is currently working on a new album, but fans can stream his Verzuz match with Snoop and the Ruff Ryders Chronicles online.