DMX's Wife Explained the 'Hurt' She Felt When He Claimed He Didn't Want to Marry Her
DMX and his wife, Tashera Simmons, were featured on VH1's 'Couples Therapy.' While on the show, DMX claimed he never wanted to marry Simmons. Here's how Simmons felt about the exchange.
Famous rapper Earl Simmons, aka DMX, died in April 2021, and he's already missed greatly by family and friends. He died engaged to Desiree Lindstrom, but prior to his relationship with her, he was married to Tashera Simmons for years. While Simmons harbors no ill-will toward her ex-husband, she did mention the hurt she felt when DMX claimed he never wanted to marry her. Here's what happened with DMX's wife.
Who is DMX's wife? He and Tashera Simmons were married for years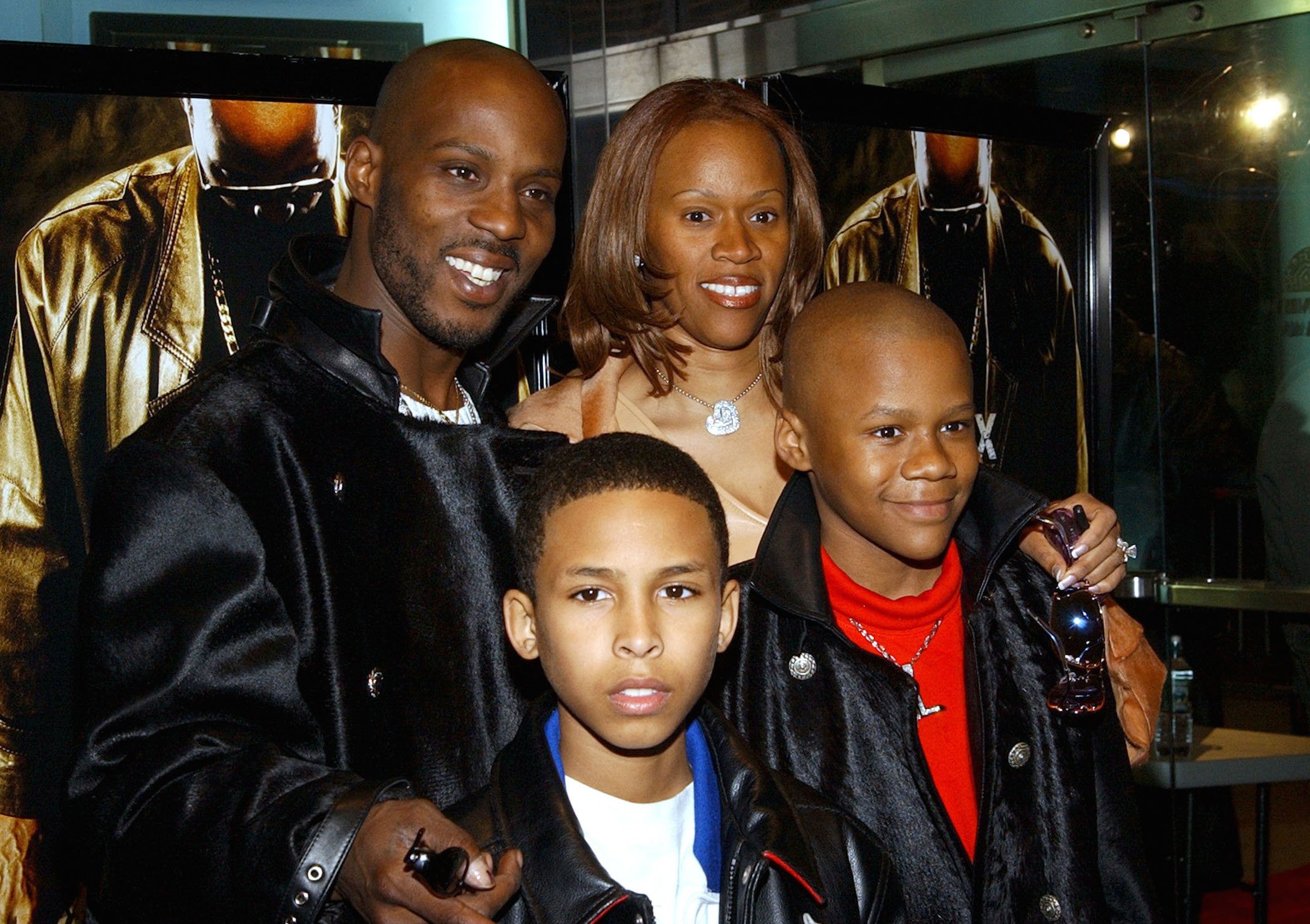 DMX's wife stood by his side through years of troubling behavior, but they ultimately decided to part ways. Before their divorce, they stayed together for years, though — and they even knew each other as kids.
"At this time, I was only 18," she wrote in her memoir, You Think You Know, You Have No Idea, HollywoodLife reveals. "I didn't drink, so I grabbed a soda from the bar …. My sister's baby father walked up to me and said, 'My man wants to meet you.'" Tashera Simmons was referring to DMX. She continued on and explained "he would call me and beep me throughout the day" after that. The two tied the knot in 1998 and had four kids together.
Unfortunately, DMX's wife filed for divorce in 2012. Even VH1's Couples Therapy couldn't save their relationship. Essence notes the couple became estranged in 2005, and Simmons also spoke about the verbal abuse she experienced in her marriage. While she loved and had a lot of respect for DMX, divorce was the right call for her.
"I want to help other women, so I knew I needed to put my relationship on Front Street so they could see what I was dealing with, and what I chose to do," Simmons told Essence.
Tashera Simmons talked about DMX claiming he didn't want to marry her
Tashera Simmons and DMX tried to fix their marriage in the public eye via Couples Therapy, but in the end, it didn't work out. And while on the show, DMX told Simmons he never wanted to marry her in the first place. During a 2013 interview with VladTV, she explained her experience on the show with him as DMX's wife and how his words affected her.
"I didn't see that coming," Simmons shared with the interviewer regarding DMX claiming he never wanted to marry her. "I was just like, 'Why would you say that?' It just made me realize how sick he really was. I'm not saying that to say it in a negative way. It just really made me realize how much he's changed, because me and him hadn't been around each other for years."
Simmons then added that DMX would try to "twist" their story to make himself sound victimized. "I was very hurt over that," she added. "Even though I had been over him and I was healed, I was just hurt for him to even say that."
In the end, Simmons didn't harbor any resentment for DMX. "I'm not bitter at all," she noted in the interview. "I thank God that I still have my youth and my life and haven't lost my mind. I'm just moving forward."
Was DMX married at the time of his death?
DMX's wife officially divorced him in 2014. Did he remarry after that? It seems he was planning to, as he was engaged to Lindstrom prior to his death. DMX and Lindstrom had one child together, and Lindstrom tends to keep a relatively low profile.
After DMX's death, Simmons spoke out, too. On her 50th birthday on April 10, 2021, posted a sweet slideshow to Instagram memorializing her relationship with DMX.
"With much prayer, pulling, crying, and a roller coaster of emotions. I couldn't bring myself to just celebrate and close the last 50 years of my life without celebrating the life of one of the most important people in the world to me, my ex-husband," she wrote on Instagram. "Everything we went through was necessary. It made me the woman I am today. As I enter a new chapter in life, I don't walk in it the same. Life is so fragile and special at the same time!"
 While DMX and Tashera Simmons certainly had their ups and downs, there was still plenty of love — and their relationship will never be forgotten.
Check out Showbiz Cheat Sheet on Facebook!