DMX's Wife Tashera Simmons Pays Tribute on 50th Birthday
DMX will go down in history as a rap icon. His death in April 2021 shook the music industry, as well as those close to the legendary musician. This includes Tashera Simmons, his ex-wife. The two have been divorced for some time, but Simmons holds a special place in her heart for DMX. Here's what DMX's wife did to honor the rap icon.
Who is DMX wife, Tashera Simmons?
RELATED: DMX Lost at Least 3 Homes and Blamed Wife for Foreclosure
DMX's ex-wife, Tashera Simmons, was married to the star rapper for 14 years. However, the two had been together long before their marriage. Including the time they dated, their relationship was about 24 years long.
In fact, the two met when Simmons and DMX were both 11, and began their relationship when they were 18. Their marriage was very volatile, especially given that DMX made headlines for drug use and infidelity.
"At this time, I was only 18. I didn't drink, so I grabbed a soda from the bar …. My sister's baby father walked up to me and said, 'My man wants to meet you,'" Simons wrote in her memoir, You Think You KNow, You Have No Idea.
DMX's wife added that he would "call me and beep me throughout the day" after that encounter.
"I've been with him forever and I could say things that he may not want people to know because he puts up a big front. … I don't know DMX, I know Earl Simmons. Not saying he's a bad person but he wears a mask, several masks and he fools a lot of people," she told Madame Noir.
The couple shares four children, Praise Mary Ella, Xavier, Shawn, and Tacoma Simmons.
DMX told Tashera Simmons he didn't want to marry her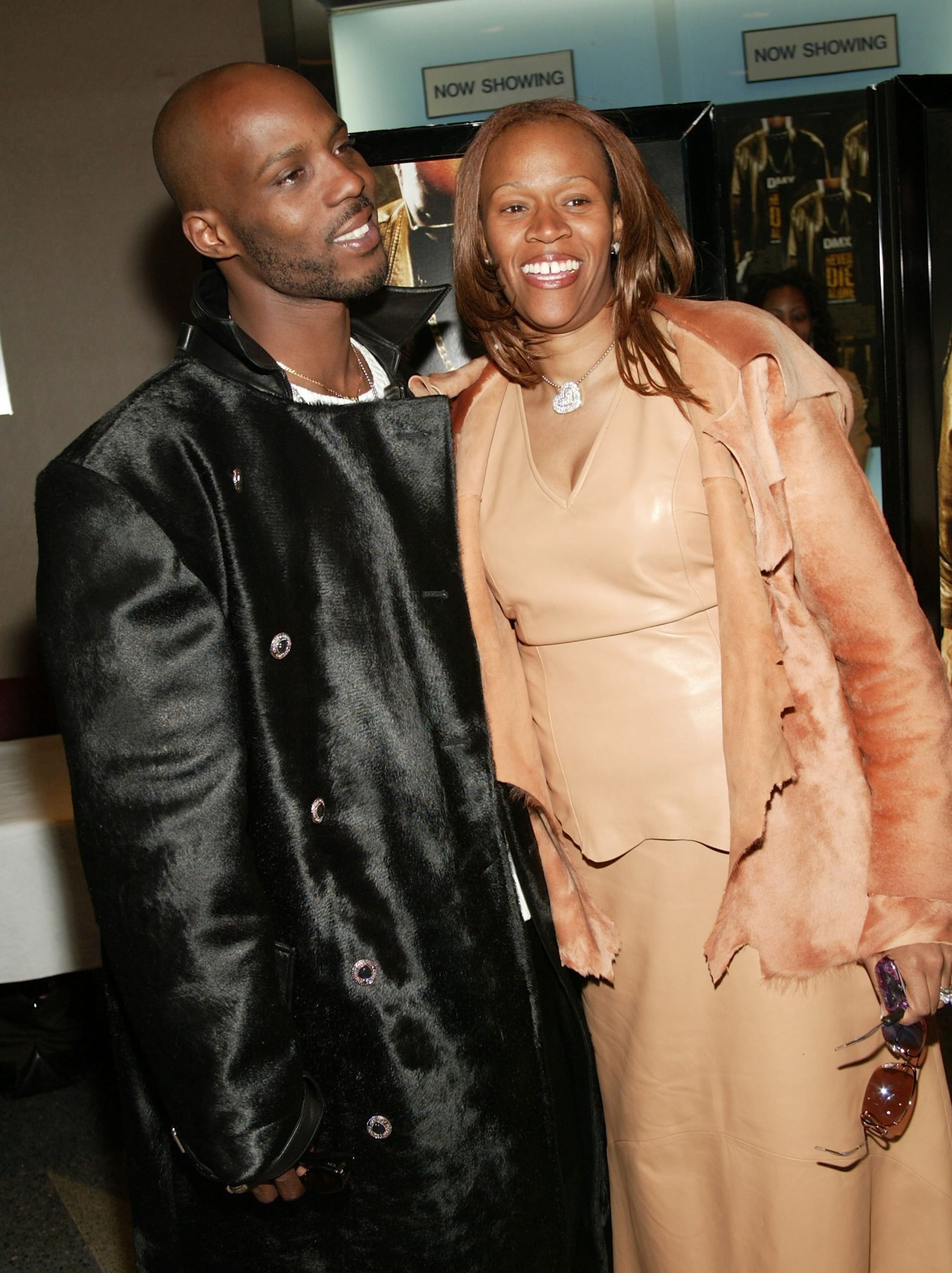 Eventually, DMX and his wife appeared on VH1's Couples Therapy to try and save their relationship. Unfortunately things didn't go as planned, and by the end of their time on the show, DMX's wife filed for divorce.
During the show, DMX told Tashera Simmons that he never wanted to marry her — something that stung her deeply and took her by surprise.
"I didn't see that coming. I was just like, 'Why would you say that?'" Simmons told VladTV during an interview.
"It just made me realize how sick he really was. I'm not saying that to say it in a negative way. It just really made me realize how much he's changed, because me and him hadn't been around each other for years," she added.
DMX wife pays tribute on her 50th birthday
On her 50th birthday, Tashera Simmons took to Instagram to post a heartfelt tribute to DMX. She posted a series of photos taken throughout her life, including an emotional voiceover in which she explores the meaningful life she's lived, and pays tribute to DMX.
Simmons also included a caption to the post in which she remembered DMX and his impact.
"I couldn't bring myself to just celebrate and close the last 50yrs of my life with out celebrating the life of one of thee most important person in the world to me, my Ex-husband," Simmons wrote.
"I celebrate my life today grateful to God for the 50 years He has given me. But now I also celebrate my ex-husband, my best friend, my spiritual partner, my mentor. But I also thank God for his life and his peace. And his journey and his life lessons that were passed on and that will live on for generations to come," Simmons said in her voiceover.