Do Britney Spears' Kids Have Instagram?
Britney Spears' kids are getting more attention than ever to the documentary about her conservatorship. Spears adores her two sons, but she doesn't have full custody. And the kids are growing up fast. Now, fans are wondering if Spears' kids have Instagram or other forms of social media. Here's what we know.
How old are Britney Spears' kids?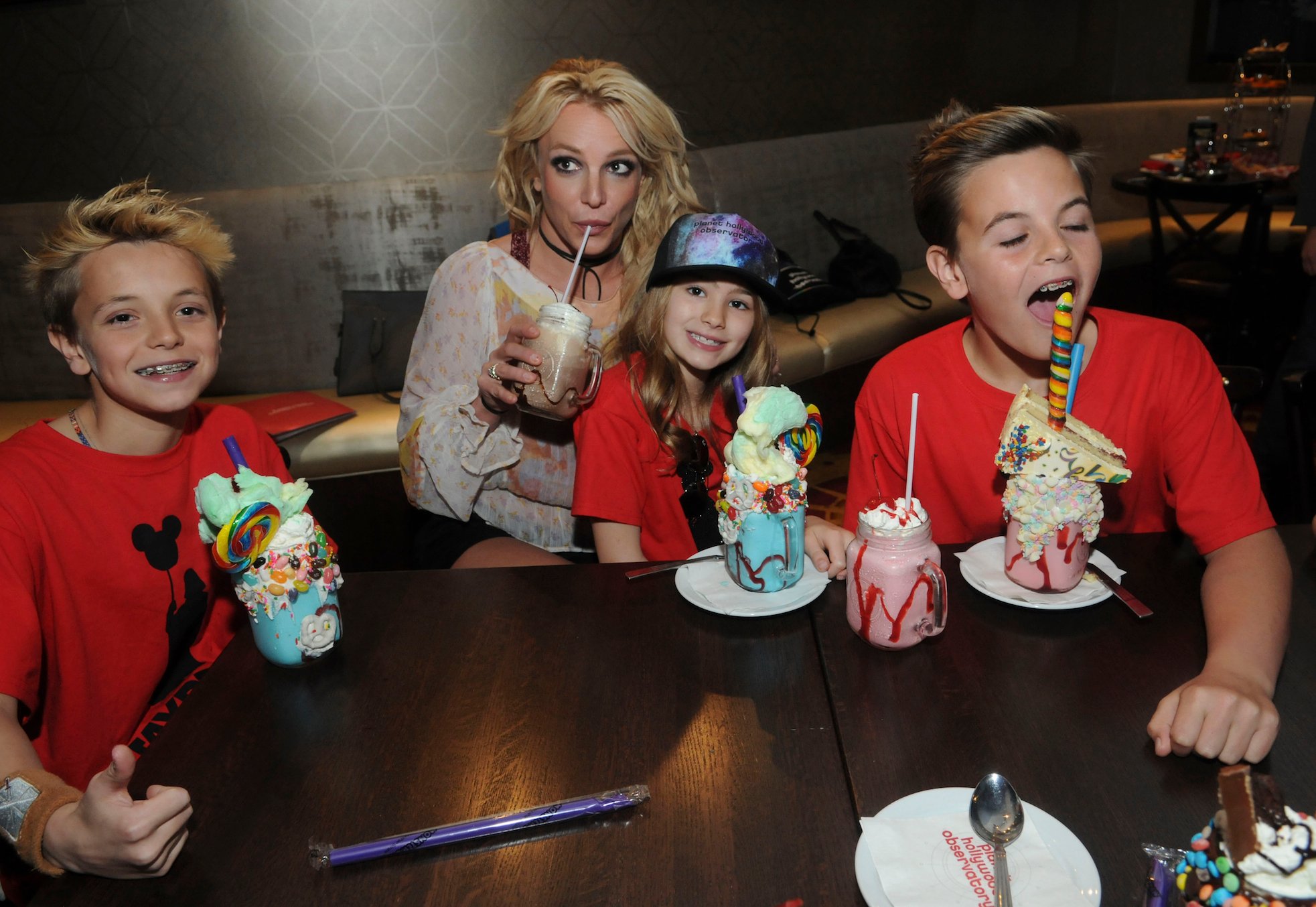 It's not always easy being a child in the spotlight, and the same could be said for Britney Spears' kids. She has two sons with ex Kevin Federline — Sean Preston Federline and Jayden James Federline. Spears and Kevin were married for three years and split in 2007.
So, how old are her sons today? Spears had Sean Preston in 2005, and today, he's 15 years old. She then had Jayden James in 2006, and he's 14.
Today, she co-parents with Kevin, as she only has partial custody. And, according to her conservatorship, it seems Spears' life is heavily monitored, so it's difficult to say how much freedom she gets with her sons. But it sounds there could be a chance her boys have seen her documentary, Framing Britney Spears, too. Kevin's lawyer, Mark Vincent Kaplan, told E! News Kevin has "no idea whether the kids are aware of the documentary."
Do her sons have Instagram or other social media?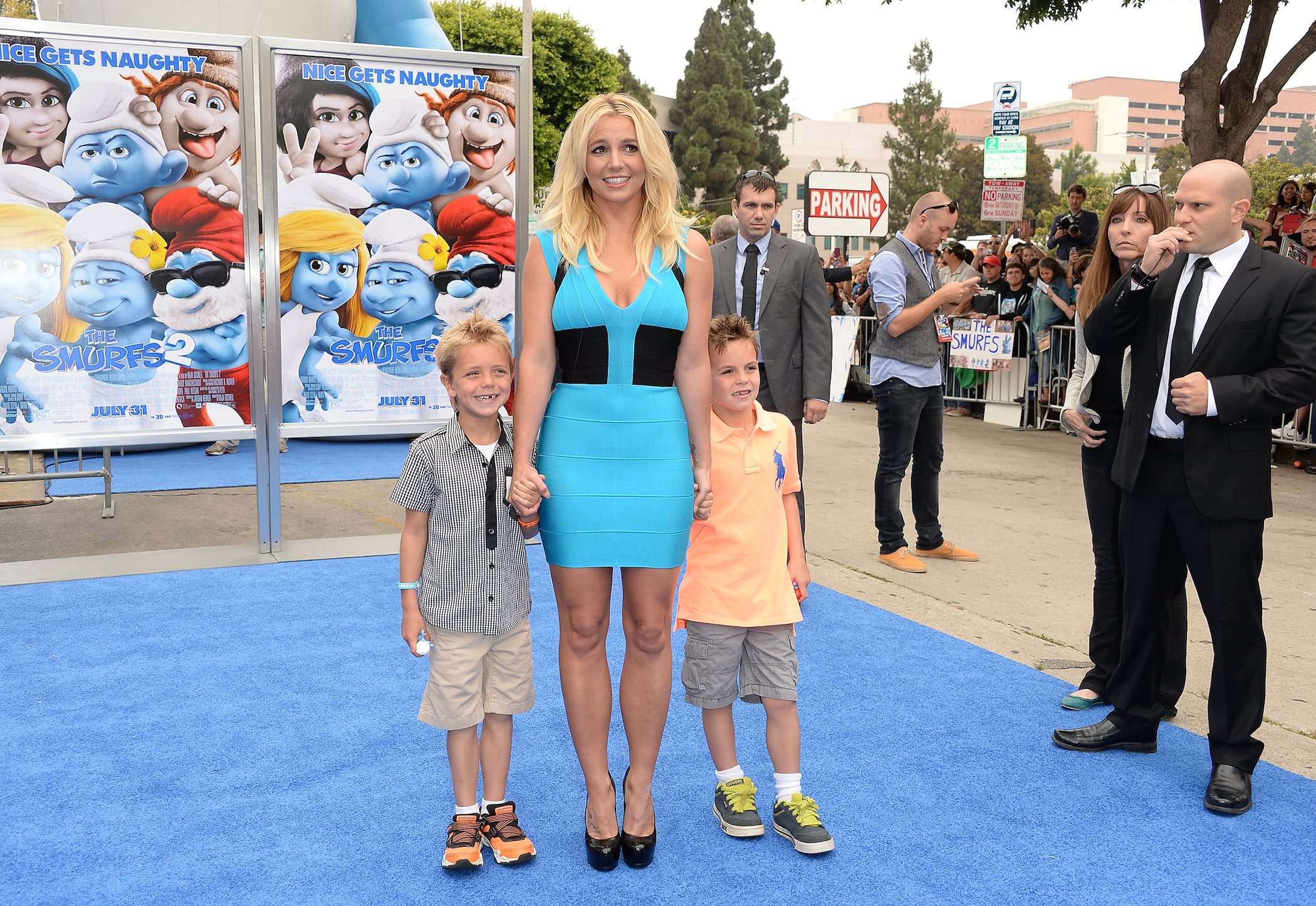 So, do Britney Spears' kids have Instagram accounts of their own? We're not sure about Sean but looks like Jayden does, though his account is private with over 11,000 followers. According to E! News, Jayden took to Instagram Live in the recent past to talk about his mom and his grandfather.
The publication notes Jayden called Spears' father, Jamie, a "pretty big d*ck." He also claimed his mother "might" quit music. Unfortunately for the child, the video got him in major trouble, and it was soon deleted after put forth on to the internet.
"Kevin was not happy to see that and he is addressing it as you would expect a responsible parent to address it," Kaplan said. The attorney added that Kevin understood Jayden was "acting as if [he was] a 13-year-old," but future posts of the same nature were unlikely to happen again.
A source explained to E! News why Jayden decided to put his feelings on social media. "He was experimenting on social media and he will learn from it," they said. "He doesn't understand the consequences, but hopefully he will now. When your family is in the public eye it's a whole different ball game with what you can and can't share."
Why did Britney Spears lose custody of her sons?
RELATED: What Was Britney Spears' Age When Her Conservatorship Started?
Britney Spears' kids seem to have a great relationship with their superstar mom. But she probably doesn't get to see them as much as she'd like. Back in 2007, she and Kevin agreed to a 50-50 split for their sons. But everything changed the following year. A judge ruled that Spears was involved with drug and alcohol usage, resulting in a cut in her custody agreement. This then gave Kevin the kids 70% of the time.
Spears occasionally posts photos with her sons, though. On March 1, she added a photo to Instagram of the family together. "I haven't posted pictures of them for some time cause they're at the age where they want to express their own identities and I totally get it …. But I went out of my way to make this cool edit, and guess what …. They're finally letting me post it!!!"
We're wishing Spears and her boys all the best moving forward — and we'll have to wait and see if they ever make their social media profiles public as they get older.
Check out Showbiz Cheat Sheet on Facebook!