Do Kim Kardashian West and Kanye West Have a Prenup?
After nearly a decade together and six years of marriage, Kim Kardashian and Kanye West are reportedly splitting up. Multiple outlets reported on Jan. 5 that the Keeping Up With the Kardashians star is gearing up to file for divorce from her rapper beau.
For a lot of people, this isn't unexpected news. But we do have a question — do Kim Kardashian and Kanye West have a prenup? Ahead, learn more about their relationship and whether these two entered the agreement before they wed.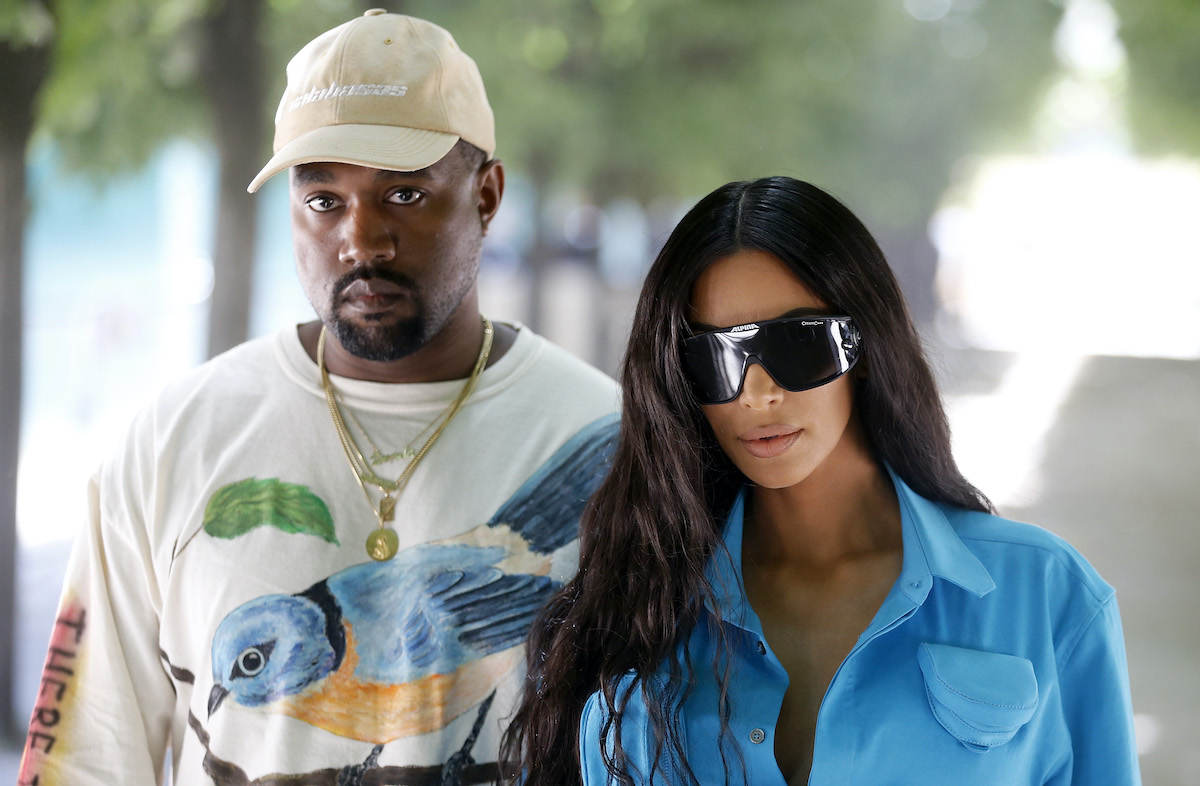 Kim Kardashian and Kanye West's relationship timeline
Their relationship dates back to the early 2000s, when Kardashian West was employed as Brandy's stylist and still with her first husband, music producer Damon Thomas.
"I met him I think in 2002 or 2003. [Kanye] was recording a song with Brandy, and I was her friend," she explained in the Keeping Up With The Kardashians 10-year anniversary special. "He was asking his friends: 'Who is this Kim Kardajan?' He didn't know what my name was."
The two stayed in touch over the years and eventually started dating after Kardashian West's split from NBA star Kris Humphries. They went public with their relationship in early 2012 and got engaged a year later after a dreamy proposal from West.
After marrying in 2014 in a lavish ceremony in Florence, Italy, the Wests went on to have four children: North, 7, Saint, 5, Chicago, 2, and Psalm, 1.
Throughout their marriage, lots of fans have viewed them as an ideal couple. But it became clear that there were problems in their relationship during the summer of 2020 when West revealed personal information about their family at a rally and on social media.
As his statements plastered the Internet, Kardashian West was photographed crying while conversing with her husband, with a source telling People she was "emotional" and "exhausted."
Kim Kardashian and Kanye West's marriage isn't working anymore, reports say
Page Six was the first outlet to report on their alleged impending divorce, with a source claiming, "They are keeping it low-key but they are done."
From there, a number of news outlets confirmed the news. Speaking to E! News, an insider offered up more details about the state of their marriage, saying: "It's gotten to the point where they haven't spent time together as a married couple in months. They've seen each other for the sake of the kids but have been living separately. Kim knows the marriage is over. She's known for a while." 
Neither of them has directly addressed the reports so far. However, West tweeted and deleted a message in 2020 saying he'd been trying to divorce his wife for two years.
Do Kim Kardashian and Kanye West have a prenup?
West has shared his support for prenuptial agreements in the past, notably on his 2004 hit "Gold Digger," where he rapped: "If you ain't no punk holla, 'We want prenup, We want prenup!' Yeah, it's something that you need to have, 'cause when she leave yo a** she gone leave with half." But it's hard to tell whether he himself actually got one.
Radar Online previously reported that there was a prenup in place that would grant Kardashian West $1 million for every year of their marriage (up to $10 million) along with ownership of their Bel Air residence and any gifts and jewelry she'd received from West. However, an E! News source seemed to refute that.
"Whether or not Kim and Kanye have a prenup is a private matter and any speculation is just that," a second insider said.
Page Six says the two are now "in settlement talks." But the couple is reportedly still trying to figure out how to divvy up their properties, including their Calabasas, California mansion, which they reportedly bought for $40 million before dishing out another $20 million on renovations.
"Kim is trying to get Kanye to turn over the Calabasas house to her, because that's where the kids are based and growing up. That is their home," said the Page Six source. "She owns all the land and adjoining lots around the house but Kanye owns the actual house. They've both put a lot of money into renovating it."
Well, here's hoping the Wests will be able to find a solution that works best for them and their family. Good luck!