Do Princess Eugenie and Princess Beatrice Actually Get Along?
We recently watched Princess Eugenie walk down the aisle with the love of her life, Jack Brooksbank. The two had a beautiful wedding with all notable royals in attendance — and of course, her mother, Sarah Ferguson, and her sister, Princess Beatrice, were there to guide her the whole way. While Princess Beatrice and Eugenie may not be in the spotlight as much as other members in the family, their appearance did have the rest of us wondering what the sisters are really like — and what their relationship with each other is like as well.
Their close age brought them together early on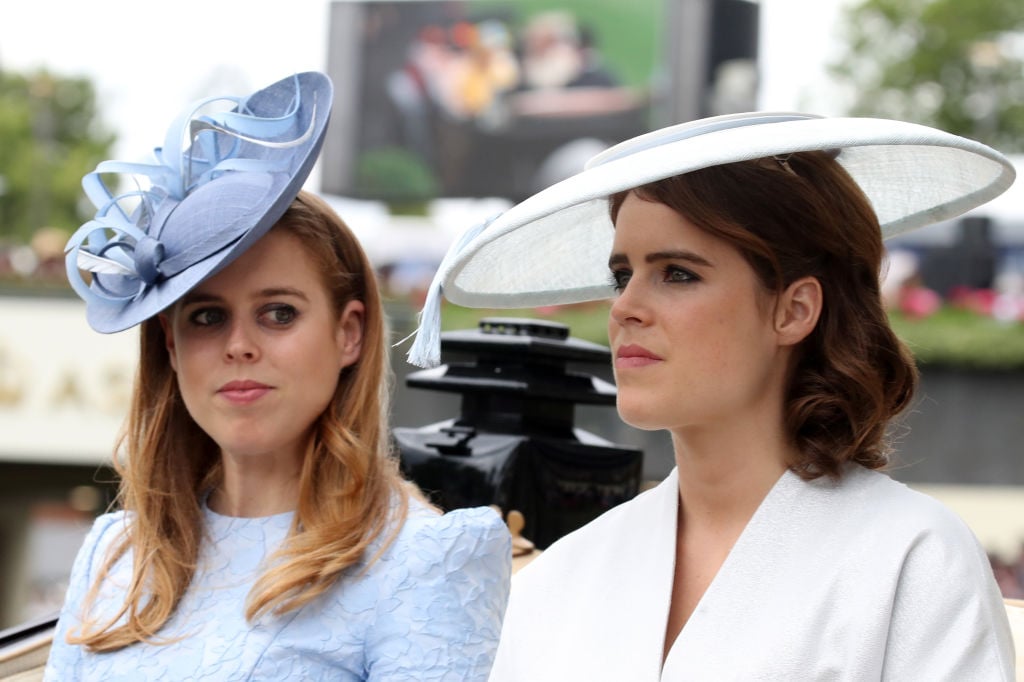 It's easy to see why Beatrice and Eugenie would get along, as they're incredibly close in age. Town & Country notes the sisters are just 21 months apart, with Beatrice older than Eugenie. And since they're both princesses by birth and technically not working royals, they've been able to relate to each other their entire lives. And they've proven time and time again that their devotion to each other is long-lasting.
To show how close they are, it's also important to note that Eugenie and Beatrice lived together in the royal residence of St. James's Palace in a four-bedroom apartment. Now that Eugenie is married, she lives in Ivy Cottage — but Beatrice has made it clear that she has nothing but love for her sister and her husband.
They have totally different personalities — but that's what makes them best friends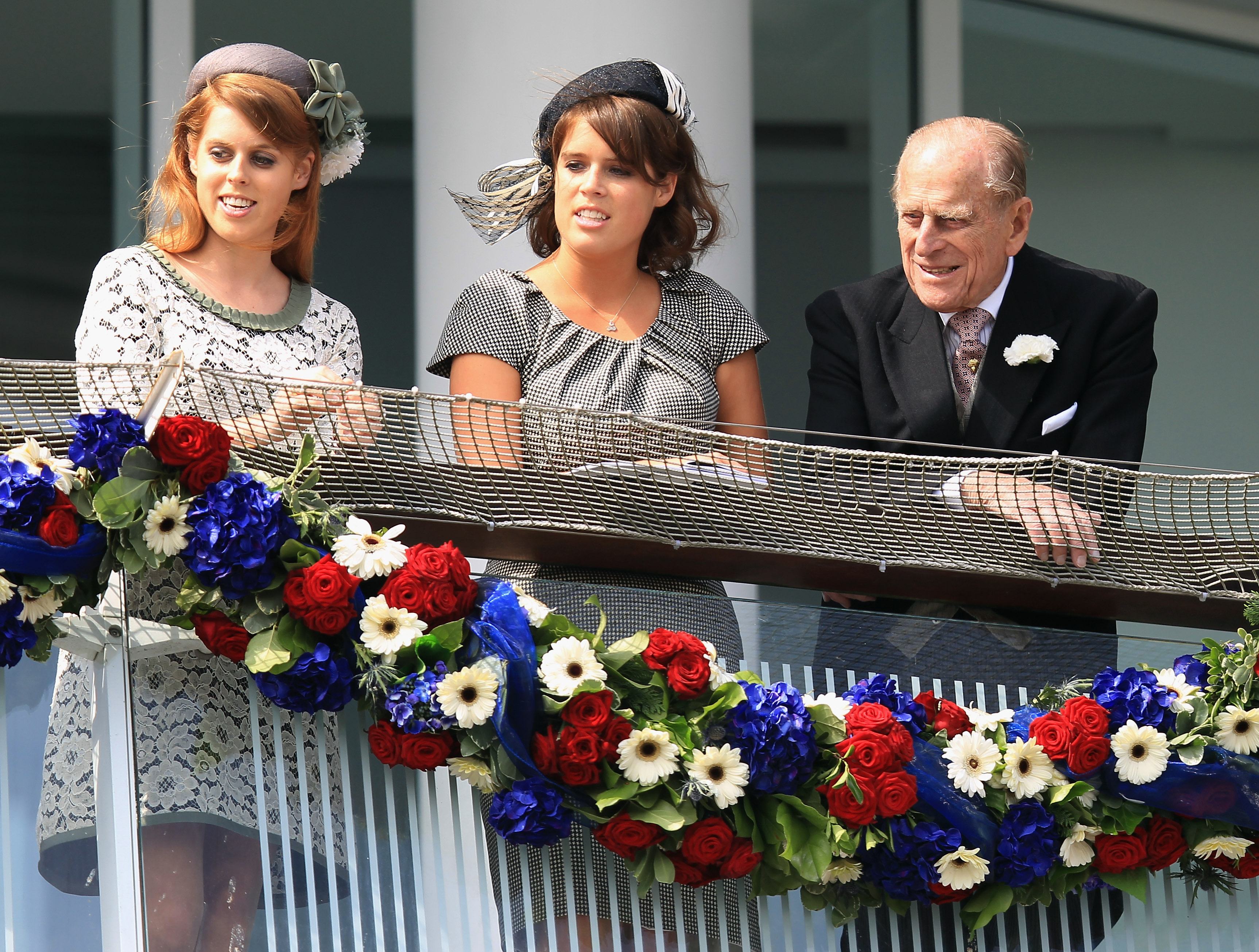 Perhaps the reason the sisters get along so well is because they have totally different personalities. The Telegraph spoke to Eugenie back in 2008, and she explained how she differs from her older sister. While many know both sisters are being extremely polite, she mentioned her fiery personality in the interview.
"I am definitely not as polite as Beatrice, I have to say. I tell it as it is. I am shyer at first. Like, at a party I will say to Beatrice as we go in, 'Oh, you go first.' But then, when we're actually in, I am much louder and she is far more polite and solicitous," Eugenie said. Additionally, the now-married royal also mentioned that they have totally different interests in fashion and what they like to do with their time. Eugenie mentioned she wanted to learn Spanish — but she didn't think Beatrice shared the same desire, for example.
They don't agree on everything, however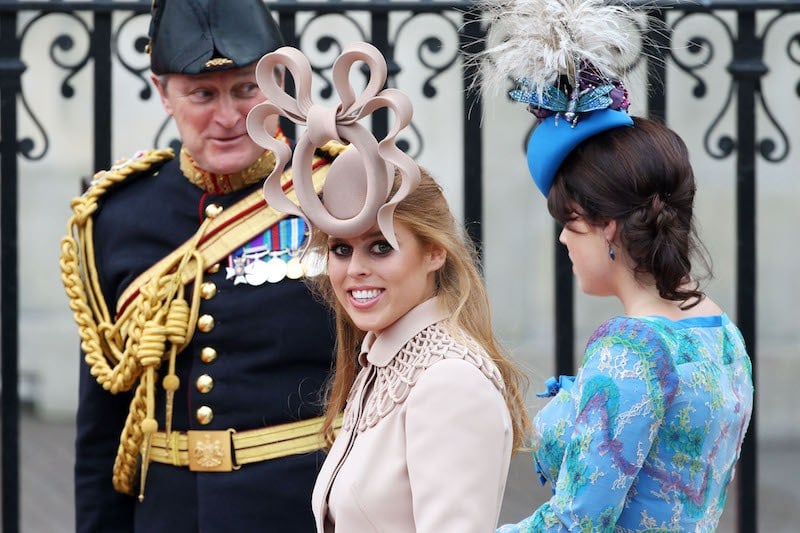 Even though they get along fantastically well, Eugenie noted in the interview with The Telegraph that, like all sisters, they do quarrel from time to time. And though they do have differences in their sense of fashion, Eugenie noted that one of their biggest fights was regarding clothing. "I always take her clothes back to school, for instance, which she hates. We had a screaming argument over a pair of Converse trainers that I took back, which she said were hers and I said were mine," Eugenie mentioned.
If there is one thing they can agree on, however, it's that their mother is the most important person to both of them in the world. Eugenie, Beatrice, and Sarah Ferguson — the famous royal known for scandal — call themselves "the Tripod" due to how close they are.
Beatrice read a special passage for Eugenie's wedding to show how much she cared for her sister's husband
Like any perfect maid of honor (and sister), Beatrice harbors no jealousy for Eugenie. In fact, she really loves her sister's husband — and to express her approval, she was given the task of reading a special passage that reminded Eugenie of Jack. Harper's Bazaar notes the passage describes Jay Gatsby's smile — and Beatrice read it perfectly to the crowd while wearing a smile of her own.
We may not see too much of Beatrice these days, especially since her sister has been thrust into the spotlight with her recent nuptials, but one thing's for sure — they have a bond that will never be broken, whether the public sees it or not.
Check out The Cheat Sheet on Facebook!