Do the Baeumlers Finish Their 'Renovation Island' Resort Restoration Project?
HGTV fans are fascinated by the Baeumlers, the Canadian family that stars in the channel's new series Renovation Island. Since the show premiered in early June, they've been following Bryan and Sarah Baeumler as they embark on an ambitious project to completely overhaul a decrepit resort in the Bahamas. Many are probably wondering if the family succeeds in their dream of opening a luxury, eco-friendly boutique hotel. 
[Spoilers ahead for Renovation Island.] 
The Baeumlers spent $2 million on an abandoned resort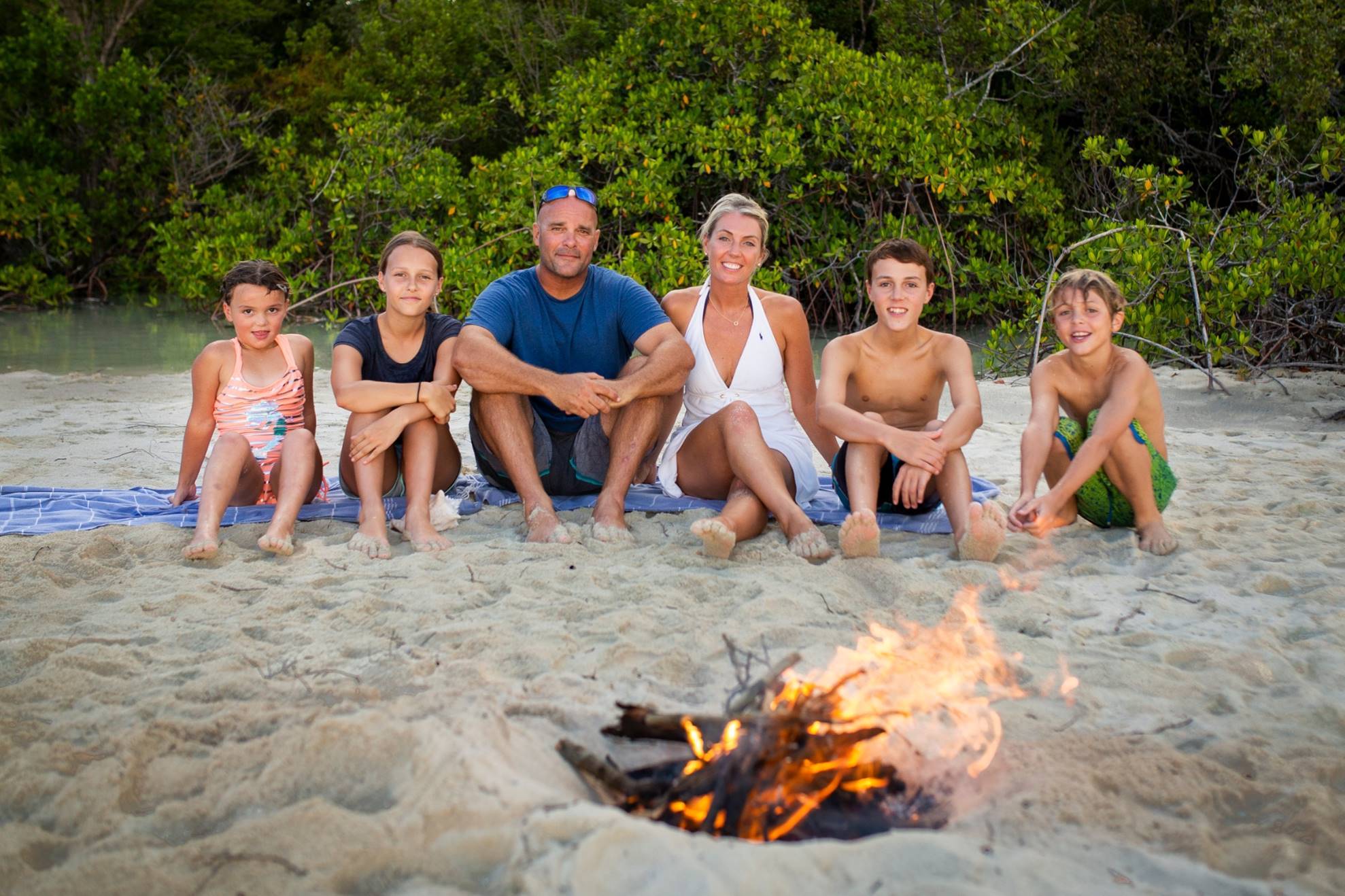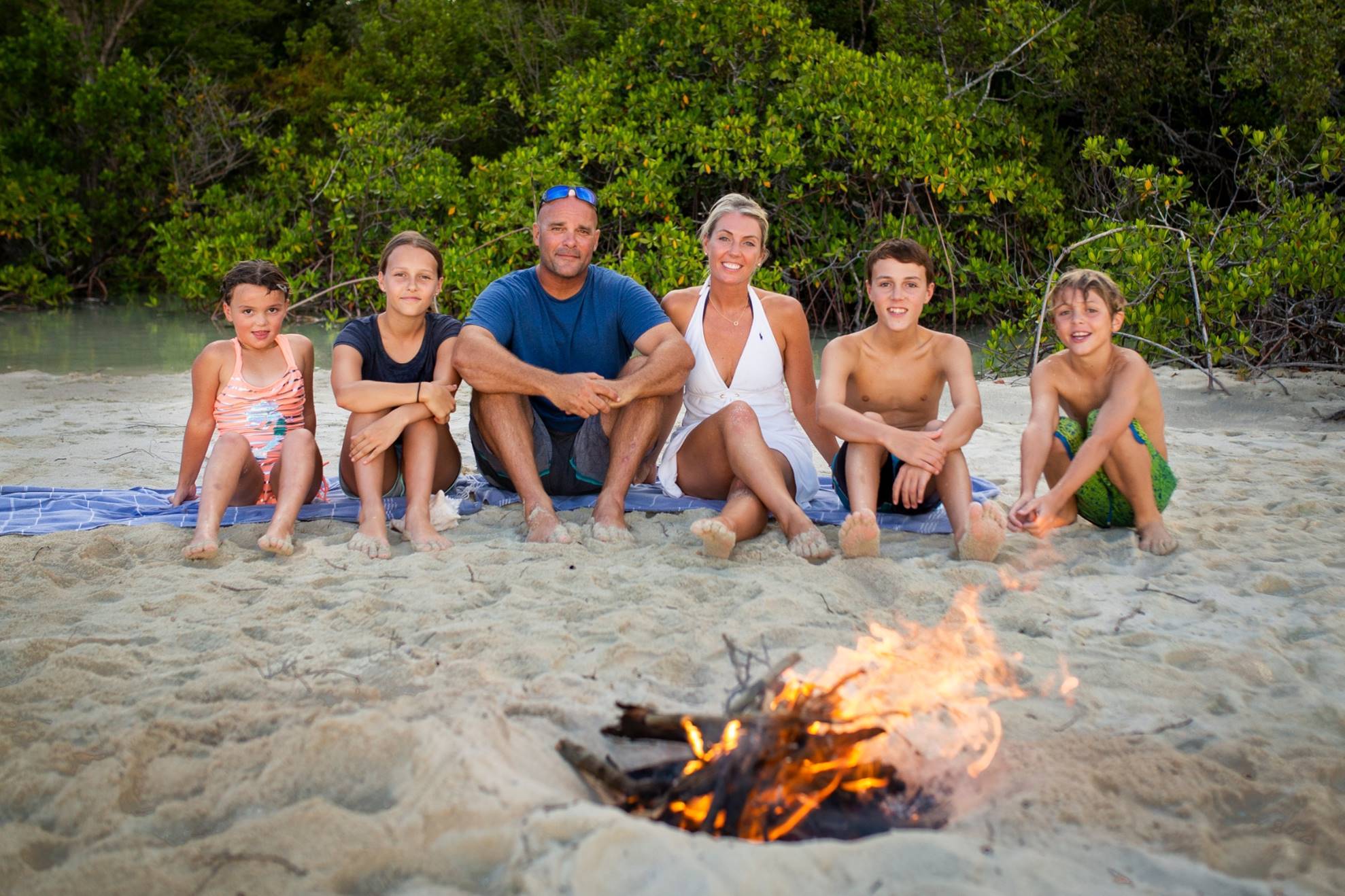 While rehabbing an entire resort is a major undertaking, the Baeumlers aren't exactly new to the renovation game. Bryan, a licensed contractor, has a lot of experience in that area. In fact, he's a familiar face to Canadian TV viewers. He's already hosted shows such as Disaster DIY and House of Bryan on HGTV Canada. 
So, when the Baeumlers stumbled upon the run-down Emerald Palms hotel on during a visit to South Andros Island in the Bahamas, they knew immediately they could make something of it. 
"We were there like 5 minutes and we said, 'Should we buy this place?'" Bryan recalled to the South Florida Sun-Sentinel. 
"I knew he was serious,'' Sarah said. "And that was it."
The couple spent $2 million on the property, which had been on the market for 10 years. Then, they sunk millions more into the renovation, for a total investment of $10 million, according to The Wrap. But they were confident that the resort could become a dream destination. They also decided to document the entire renovation process for TV. The resulting two-season show has already aired in Canada, where it was called Island of Bryan.
Caerula Mar Club opened in February 2020
RELATED: 5 Renovation Shows to Watch When You Run Out of Episodes of 'Fixer Upper'
A quick peek at Bryan and Sarah's Instagram accounts reveals that the Baeumer family successfully completed their resort renovation project. The Caerula Mar Club, which consists of 18 suites and 6 private villas, opened in February 2020. Conde Nast Traveler quickly dubbed it one of the best new hotels of the year.
Unfortunately, the resort was only open for six weeks before the coronavirus (COVID-19) pandemic hit. The crisis forced the Baeumlers to close their doors temporarily. However, they are planning to reopen in October 2020, and the hotel's website is currently accepting reservations. 
The 'Renovation Island' resort has excellent reviews
Once the resort reopens, guests will be able to enjoy the "natural oceanfront setting and luxe amenities," according to the hotel's website. The "chic island" is a respite for "sophisticated haven for sun-seekers, nature-lovers, and travelers seeking an off-the-beaten-path escape to one of the Caribbean's most beautiful, untouched and bio-diverse destinations."
"Caerula Mar Club, also known as 'Island of Bryan' is a completely transformed treasure thanks to the vision of Bryan and Sarah Baeumler," wrote one reviewer on TripAdvisor. "The resort itself is incredible tastefully designed and decorated to promote the feeling of peacefulness and tranquility … we will be back to visit this gem."
Renovation Island airs Sundays at 8/7c on HGTV. 
Check out Showbiz Cheat Sheet on Facebook!