Do the BTS Members Celebrate Christmas?
The BTS performers might not be very religious, but they still celebrate holidays like Christmas with their fans and with each other. Here are a few of the holiday carols they've covered, as well as their thoughts on Christmas traditions. 
BTS performed during the 2020 'Disney Holiday Singalong'
Disney, Christmas, and BTS just sounds like a match made in heaven. In 2020, the Walt Disney company broadcasted several Disney Family Singalongs to help cheer up viewers during such a challenging time. On Nov. 30, there was a holiday version of this Singalong, featuring award-winning artists like the K-pop group, BTS. 
The BTS members did their own rendition of the holiday favorite, "Santa Claus is Comin' to Town," performing the song in English. The members even wished viewers a happy holiday season as their performance ended. 
At this event, other performers included Michael Bublé, Chloe x Halle, Katy Perry, and a number of other artists, each of them sharing Christmas wishes with Disney fans. When it comes to the BTS members, these performers often celebrate the holiday season together, including Christmas.
Does BTS celebrate Christmas?
These performers are always touring and working on new music. That doesn't mean that they don't have time to celebrate the holidays. Although not all of the BTS members are religious, they celebrate Christmas together. 
During one interview with Radio Disney, the BTS members shared a few of their favorite holiday activities. That included decorating for Christmas during November and giving money as gifts, both elicited pretty different responses from each of the performers. 
For the holidays in 2019, during a separate interview, the BTS members shared their hopes for the rest of the year. This was also the year that they prepared a New Year's Eve performance in Times Square in New York City. 
"This is more of a wish, but I wish that it would snow on Christmas," V said according to one translation from Koreaboo. "I want to buy decorations and eat good food and wine with our members. If we get bored we could have snowball fights like Jungkook and I did back when we were trainees."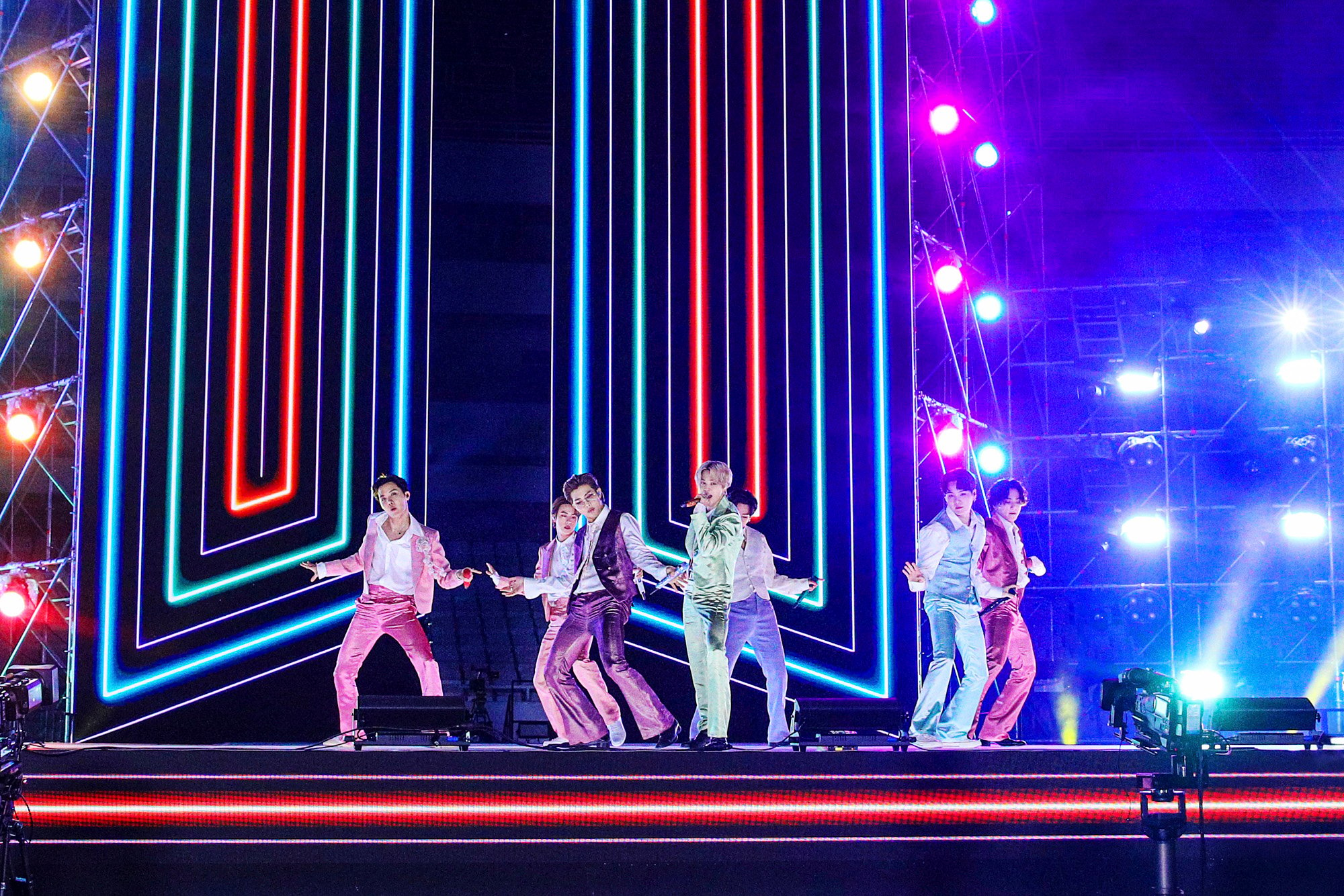 BTS performed a Christmas Carol medley in 2019
The Disney Holiday Singalong wasn't the only time these artists performed Christmas songs for fans. In 2019, BTS did a live performance featuring a medley of carols, performed both in English and in Korea. 
The members split into subunits to perform a number of songs. RM and Jimin did "Santa Claus is Comin' to Town." J-Hope and Jin did Feliz Navidad. Jungkook, to start off the show, did his version of "O Holy Night." They all came together at the end to perform "Silent Night."
The "Life Goes On" music video is now available on YouTube. Music by BTS, including their recently released album, Map of the Soul: 7, is available for streaming on Spotify, Apple Music, and most major platforms.