Do the Duggar Kids Work? Justin Duggar's Fiancée Says He Has a Job
The Duggars aren't like other families, and not just because they have 19 kids. There are the strict rules the children have to follow, their unusual holiday traditions, and, of course, the fact that they have their own reality show, Counting On. Add to that list their aversion to traditional schooling and conventional 9-to-5 jobs. 
The Duggar kids are all homeschooled, and they generally don't attend college (though some of the family's in-laws do have degrees). After finishing high school, the women don't work outside the home. What the men do is a little less clear, with most appearing to be involved in some way in one of the family's businesses. All that has led some Duggar family observers to wonder if the Duggars — including the recently engaged Justin Duggar — even have jobs at all. 
'Counting On' fan wants to know how Justin Duggar paid for an engagement ring
On Nov. 16, 2020, Justin Duggar announced he and his 19-year-old girlfriend Claire Spivey had gotten engaged. The big news came just two months after the two revealed they were courting during the season finale of Counting On. It also came just one day after Justin celebrated his 18th birthday. 
Critics were quick to raise questions about the engagement. They wondered why the couple seemed to be rushing to the altar after such a short relationship. They also wanted to know why they were getting married so young. Some had questions about the pair's financial situation.
"I'm curious about who paid for the ring? Does he have a job or is he still in school?" one person asked Claire after she posted about her engagement on Instagram and showed off her ring. 
Claire made it clear that Justin didn't have to ask his parents, Jim Bob and Michelle Duggar, for help paying for her engagement ring. 
"Justin paid for the ring! Not a dime of it was someone else's money," she replied. 
Claire Spivey says Justin Duggar has a job 
Claire went on to explain that her husband-to-be does work. However, she didn't share any details about what he does for a living. 
"He is super motivated, and does well at his job," she wrote. "He's been graduated for quite a while and has a full time job. He also worked part time while in school, so he'd be prepared to be on his own."
While Claire didn't say what type of job Justin has, his older brothers are involved with one of the Duggar family's businesses or invest in real estate like their father. Disgraced elder son Josh Duggar worked at a used car lot owned by the family, while other Duggar kids have flipped houses. 
"My dad has a lot of rental properties," Jessa Duggar said in a 2018 episode of Counting On, adding that the boys in the family start helping out with the properties when they are relatively young. "That's kind of how they start out. That's how they make their first little bit of money."
Derick Dillard has said Jim Bob interferes with his kids employment prospects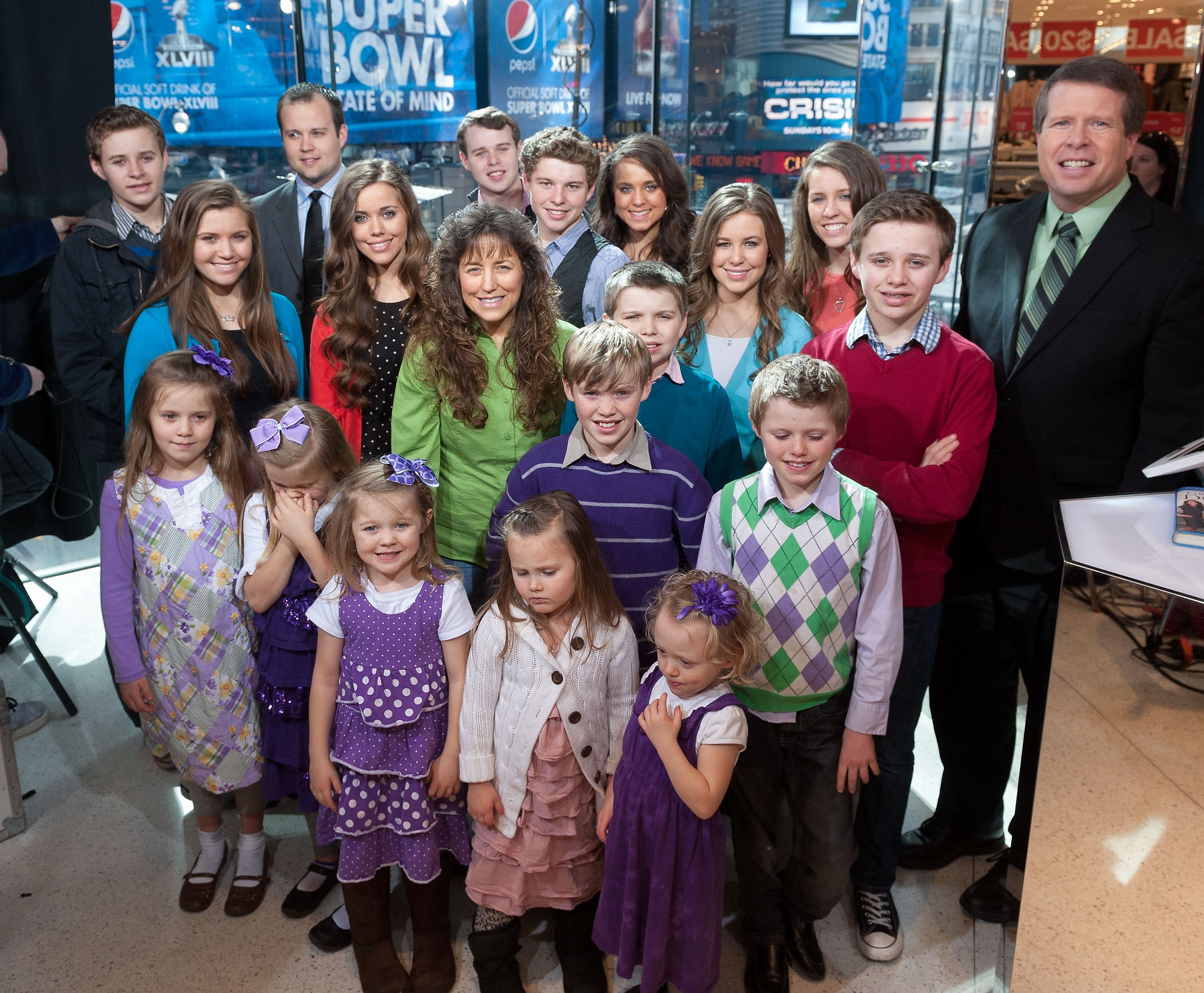 Jim Bob Duggar is rumored to exert tight control over his family, including the kind of jobs they are allowed to have. Jim Bob's son-in-law Derick Dillard (who is married to Jill Duggar) said earlier this year that his wife's father interfered with his attempts to get a job. He indicated that other members of the family were also prevented from working outside of the family's businesses. 
However, Derick did work for a time as an accountant for Walmart after he married Jill. Jinger Duggar's husband Jeremy Vuolo also doesn't appear to be involved in any Duggar family businesses. He was a pro soccer player before getting married and later worked as a pastor in Texas. He is now a student at a seminary in California.